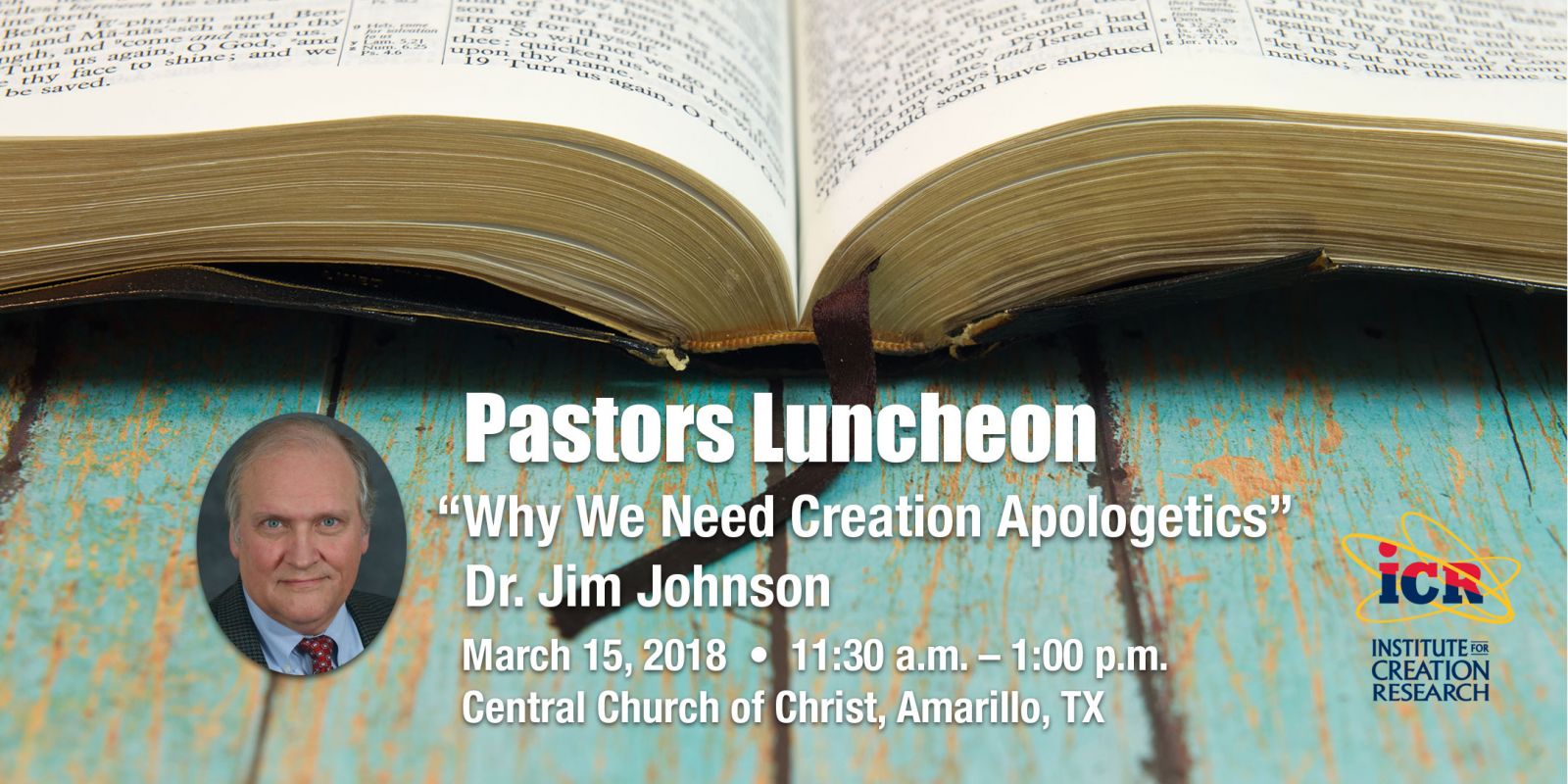 Date: Mar 15, 2018
Description
Dr. Jim Johnson will speak at a Pastors Luncheon hosted by ICR and Central Church of Christ of Amarillo, Texas. This event will address the most vital creation topics of our day from a thoroughly biblical and scientific perspective, equipping pastors and Christian leaders to mentor and disciple people in their spheres of influence. Dr. Johnson will give an encouraging message on how to demonstrate the absolute truthfulness of the Scriptures in all matters.
Schedule
11:30 a.m. Lunch
12:00 p.m. Dr. Jim Johnson "Why We Need Creation Apologetics"
1:00 p.m. Conclusion
Location
Sneed Hall
Central Church of Christ
1401 S. Monroe St.
Amarillo, TX 79101
This event is free, but registration is required. To register, please visit AmarilloPastors.eventbrite.com.
For more information please call 214.615.8339 or email events@ICR.org.