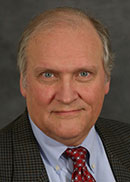 | | |
| --- | --- |
| Name: | Dr. James J. S. Johnson |
| Title: | Chief Academic Officer |
| Specialty: | Education, History, Biblical Studies |
Dr. James Johnson serves ICR's legal needs and oversees special projects in Christian education and apologetics. He has taught for three Christian colleges in Texas: LeTourneau University, Dallas Christian College, and Concordia University Texas. Beyond legal topics, he specializes in U.S. and world political history, ethics, ecology, and family history, and is credentialed by ACSI. He received his J.D. in 1984 from the University of North Carolina, which included studies at Duke University Law School, and in 1996 obtained his Th.D. His educational background includes earned degrees in religion and the natural sciences. For his scholarship in biblical languages and their cognates--mostly Hebrew, Aramaic, and Moabite--at Wake Forest University, Dr. Johnson was awarded the American Bible Society Award in 1982.
Click here for articles by James Johnson.
Click here for the ICR Speakers page.