Unlocking the Mysteries of Genesis • Amarillo, TX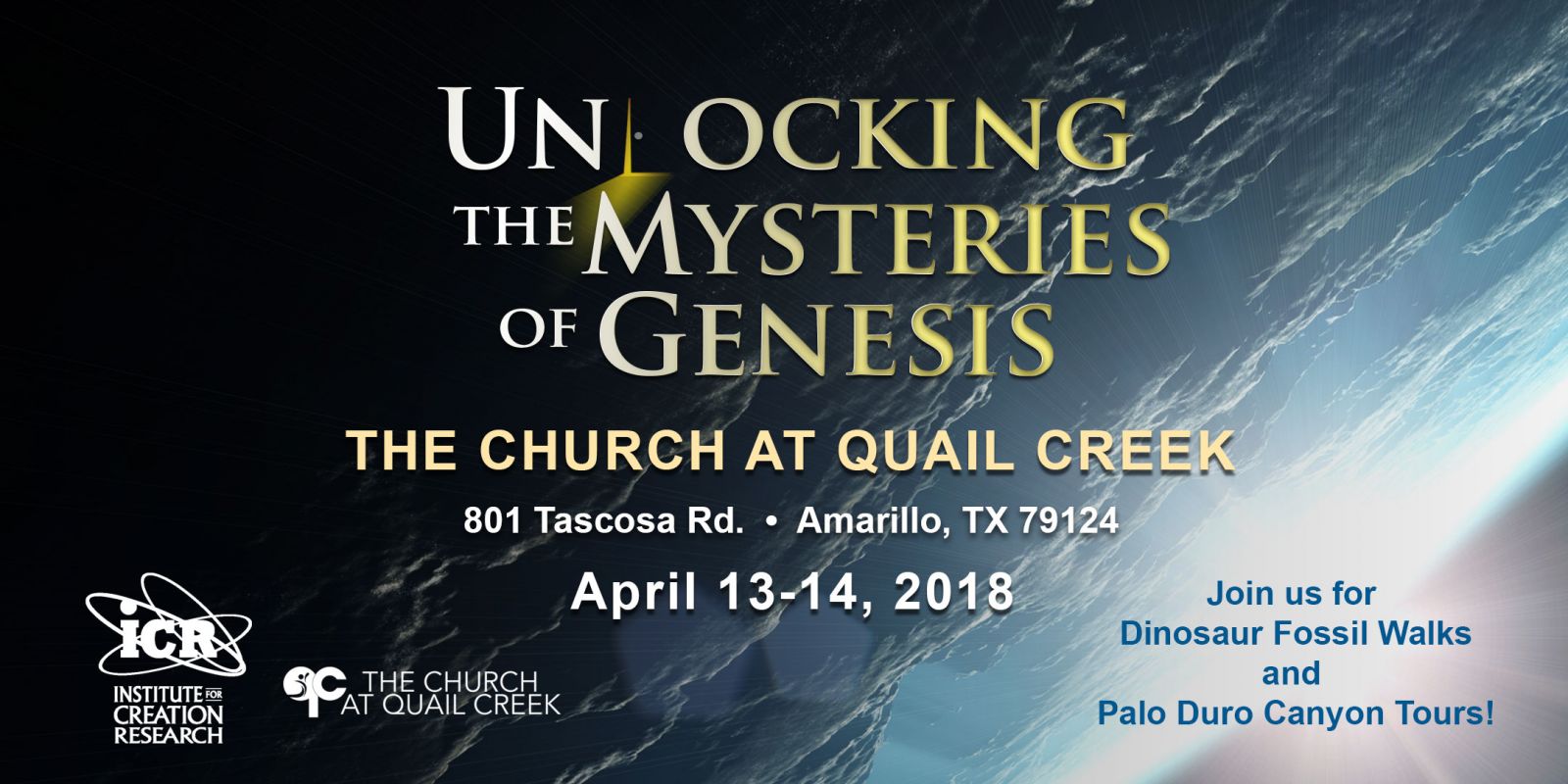 Dates: Apr 13, 2018 - Apr 14, 2018
Description
Have you wondered how the creation story of Genesis fits with the evolutionary theories of popular science? You're not alone. Many Christians wrestle with the seeming disparity between faith and science. They want to believe the inerrancy of Scripture, but it's difficult to reconcile their beliefs with what science texts teach. The Unlocking the Mysteries of Genesis Conference seeks to resolve this conflict by answering key questions about the origin of human life, the age of the universe, and how scientific evidence lines up with the Bible.

Registration
Please select "Conference Admission - Individual" or "Conference Admission - Family" on the form below to purchase tickets. Conference admission includes Chick-fil-A lunch on Saturday. You can also use this form to purchase tickets for a Palo Duro Canyon Tour and to register for one of the Dinosaur Fossil Walks.
This conference is intended for persons age 12 and up. Younger children are welcome, but childcare will not be provided.
Speakers
Friday, April 13
Time
Session
5:00 p.m.
Registration and check-in
6:00 p.m.
Plenary Session: "Back to Genesis" (R. Guliuzza)
7:30 p.m.
Plenary Session: "Discovering Dinosaurs" (B. Thomas)
8:30 p.m.
Conclusion and book signing
Saturday, April 14
Time
Bible
Earth Science
Life Science
Family
8:30 a.m.
Plenary Session: "The Truth About the Genesis Flood" (T. Clarey)
9:50 a.m.
"Why We Need Creation Apologetics" (J. Johnson)
"Soft Tissues in Solid Rocks!" (B. Thomas)
"Our Amazing Microbe Interface System" (R. Guliuzza)
"God's Amazing Insects" (F. Sherwin)
11:00 a.m.
"Teaching Your Children About Creation" (J. Durant)
"Fossil Forensics" (J. Bergman)
"Replacing Darwin's Sacred Imposter" (R. Guliuzza)
"Animal Mothers and the Genesis Mandate" (J. Johnson)
11:50 a.m.
Break – Chick-fil-A lunch will be provided and may be eaten during the next breakout session
12:10 p.m.
"The Genesis Foundation for John 3:16" (J. Johnson)
"Fracturing the Fables" (T. Clarey)
"The Created Placenta" (F. Sherwin)
"Adam, not Apes" (B. Thomas)
1:20 p.m.
"Clearly Seen Design Inspires New Research" (R. Guliuzza)
"Feathered Dinosaurs and Other Evolutionary Fairy Tales" (T. Clarey)
"Evolution: The First Link is Missing" (J. Bergman)
"The Wonderful Oceans" (F. Sherwin)
2:30 p.m.
Plenary Session: "Getting the Creation Message Out" (J. Durant)
3:30 p.m.
Q&A with all speakers
Titles in Bold indicate "Featured Sessions"
Titles in Italics indicate "Advanced Sessions" (semi-technical)
Location
The Church at Quail Creek
801 Tascosa Rd.
Amarillo, TX 79124
Associated Amarillo Area Events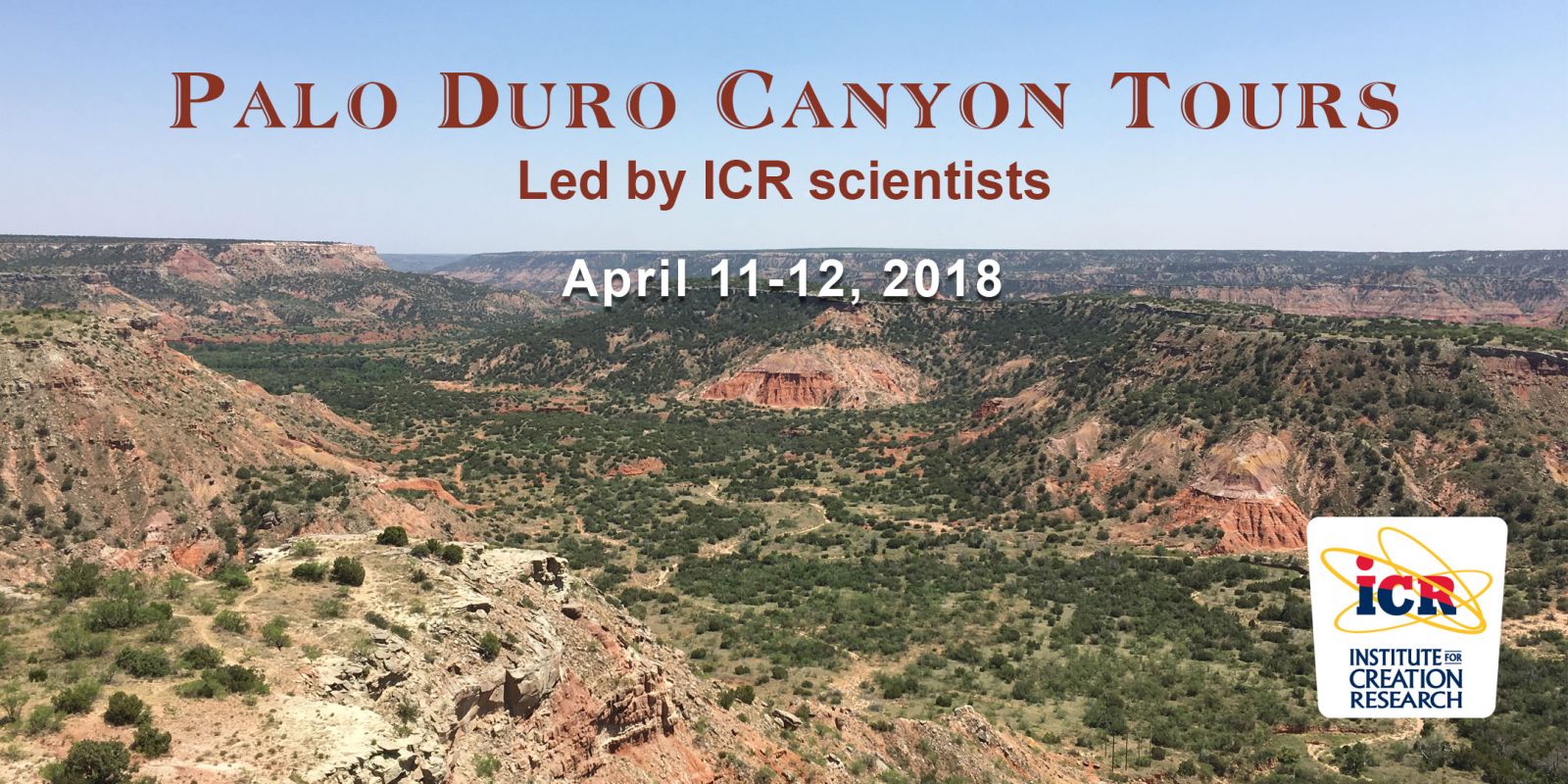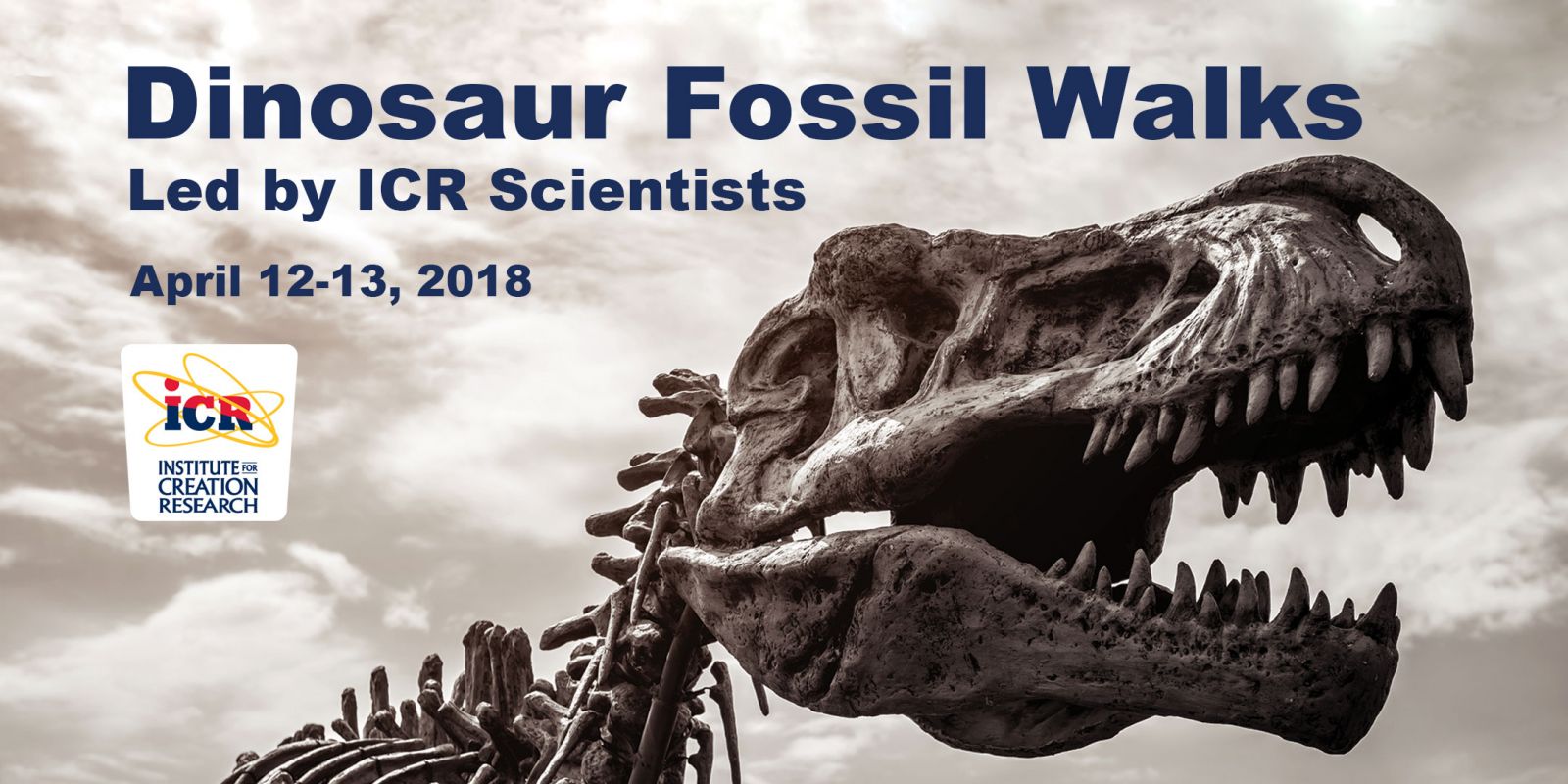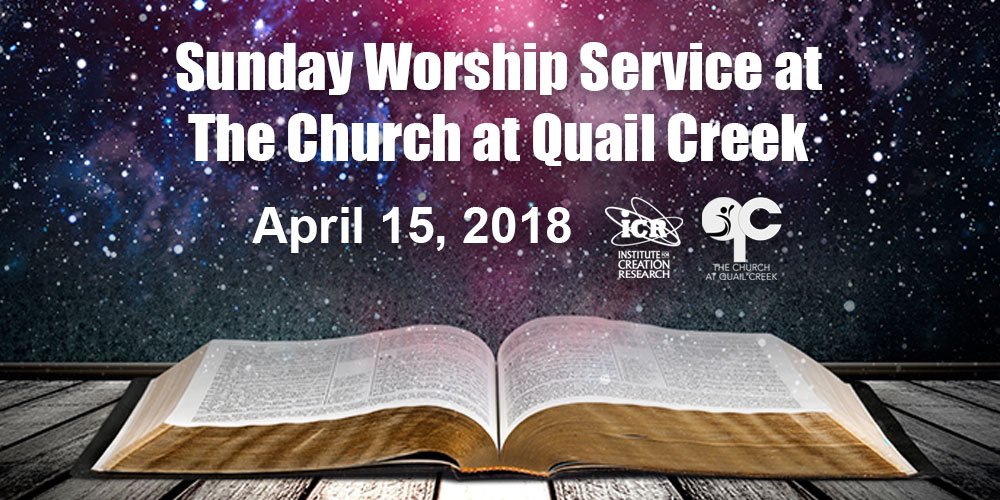 For more information, please call 806.358.7681 or email events@ICR.org.