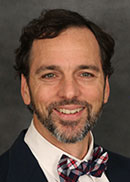 | | |
| --- | --- |
| Name: | Brian Thomas |
| Title: | Science Writer |
| Specialty: | Dinosaurs, Problems with Evolution, Human Origins |

Brian Thomas received his bachelor's degree in biology from Stephen F. Austin State University, Nacogdoches, Texas, in 1993. After teaching at Angelina Christian School and beginning graduate studies in science education at the Institute for Creation Research Graduate School, he returned to Stephen F. Austin, where he earned a master's degree in biotechnology in 1999. From 2000 to 2005, he taught 9th and 12th grade biology at Ovilla Christian School in Ovilla, Texas, as well as biology and chemistry as an adjunct professor at Navarro College in Waxahachie, Texas. He taught biology, chemistry, and anatomy as an assistant professor at Dallas Baptist University from 2005 until 2008. Mr. Thomas is the Science Writer at ICR, where he is responsible for contributing news and magazine articles, editing, and speaking on creation issues. He is the author of Dinosaurs and the Bible and a contributor to Guide to Creation Basics, Creation Basics & Beyond, and Guide to Dinosaurs.
Available resources by Brian Thomas:

Click here for articles by Brian Thomas.
Click here for the ICR Speakers page.