A Desperate Need
Every day, influencers in media, education, and research pound the idea that science disproves the Bible. Sadly, many people—even Christians—are steeped in evolutionary philosophy. Confused by the seeming contradictions between "scientific" claims and the Bible's creation account, they buy into the lie that everything we see developed gradually from millions of years of random accidents.
But the God of the Word is also the God of the World. The Bible is accurate and trustworthy in all matters—and science is no exception.
A Powerful Message
In April 2017, ICR broke ground on a world-class facility to showcase the abundance of evidence that supports the Bible. The ICR Discovery Center for Science and Earth History will harness technology, creativity, and scientific truth to glorify God in His creation.
From genetics to biology, geology to astronomy, each stunning and interactive exhibit will proclaim the wonderful works of our Creator and reveal the inseparable connection between scientific facts and biblical truth.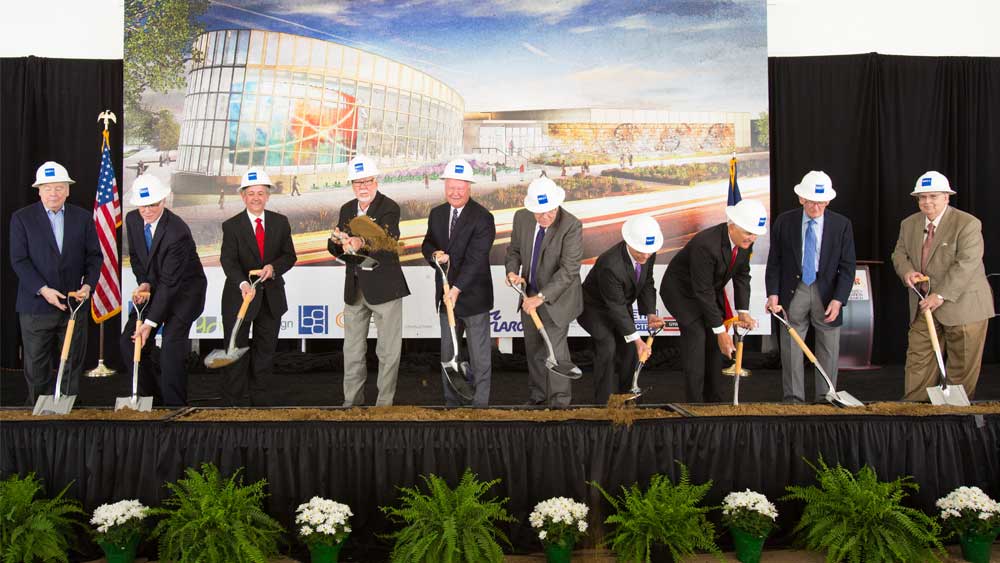 An Equipped Team
Under the leadership of CEO Dr. Henry Morris III, ICR employs the leading science research staff dedicated to the question of origins from biblical perspectives. All are experts in their respective fields and committed Christians with a deep and abiding love for Scripture.
Our Ph.D. scientists conduct research in genetics, geology, biology, paleontology, geophysics, anatomy, climatology, and nuclear physics, showcasing how every field of science harmonizes with the Bible. The Discovery Center will reflect their ongoing research, keeping in step with the latest discoveries.
A Strategic Location
ICR is strategically located within a mile of two major freeways and a 15-minute drive from DFW International Airport. The central location of our campus is within easy reach of these major population groups:
1.2 million K-12 school students (many from Christian families) live within 50 miles of ICR's campus.
150 thousand homeschool students in DFW area—new students every year.
100 thousand Christian high-school students in North Texas.
1/2 day drive or less from 20 million people who live in the OK-TX corridor from Houston through Dallas to Oklahoma City.
95,000 will likely attend in Year 1 (conservative estimates from industry experts).
3 hours by air from either coast—1/2 day flight from just about anywhere in the U.S.
A Solid Foundation
ICR's founder, Dr. Henry M. Morris, pioneered the understanding of how science confirms Scripture and is recognized as the Father of Modern Creationism. He spent decades researching evidence for the recent creation and global Flood described in Genesis.
Dr. Morris built a legacy that demonstrates how faith and science reveal the same truth.