"Thinkest thou that I cannot now pray to my Father, and he shall presently give me more than twelve legions of angels?" (Matthew 26:53)
This short verse is packed with important theological information. Not only did the Lord Jesus once again claim "God was his Father, making himself equal with God" (
John 5:18
), but He also made a direct reference to His divinity using powerful Old Testament terminology.
In numerous places across the Scriptures, God referred to Himself as the "Lord [
Yahweh
] of hosts" (242 times) or "Lord [
Yahweh
] God [
Elohim
] of hosts" (29 times).
Yahweh
is the unique name of God, and
Elohim
is the grammatical plural of God (
El
), giving veiled reference to the Trinity. "Hear, O Israel: The LORD [
Yahweh
] our God [
Elohim
] is one LORD [
Yahweh
]" (
Deuteronomy 6:4
).
In the era in which Jesus made this statement, a Roman legion was 6,000 soldiers, so 12 legions of angels would have been 72,000 strong. If a single angel could kill 185,000 men (
Isaiah 37:36
), Jesus was basically inferring that as the Lord of hosts He could employ enough angels to kill every person on Earth and then some (13 billion). So, obviously He did not need Peter's sword to defend Him as He was being betrayed in the Garden of Gethsemane. Likewise, when the Roman governor Pilate said, "Knowest thou not that I have power to crucify thee, and have power to release thee?" the Lord Jesus responded, "Thou couldest have no power at all against me, except it were given thee from above" (
John 19:10-11
).
Praise be to Jesus that He gave Himself for our redemption so we can say, "Without controversy great is the mystery of godliness: God was manifest in the flesh, justified in the Spirit, seen of angels, preached unto the Gentiles, believed on in the world, received up into glory" (
1 Timothy 3:16
). JPT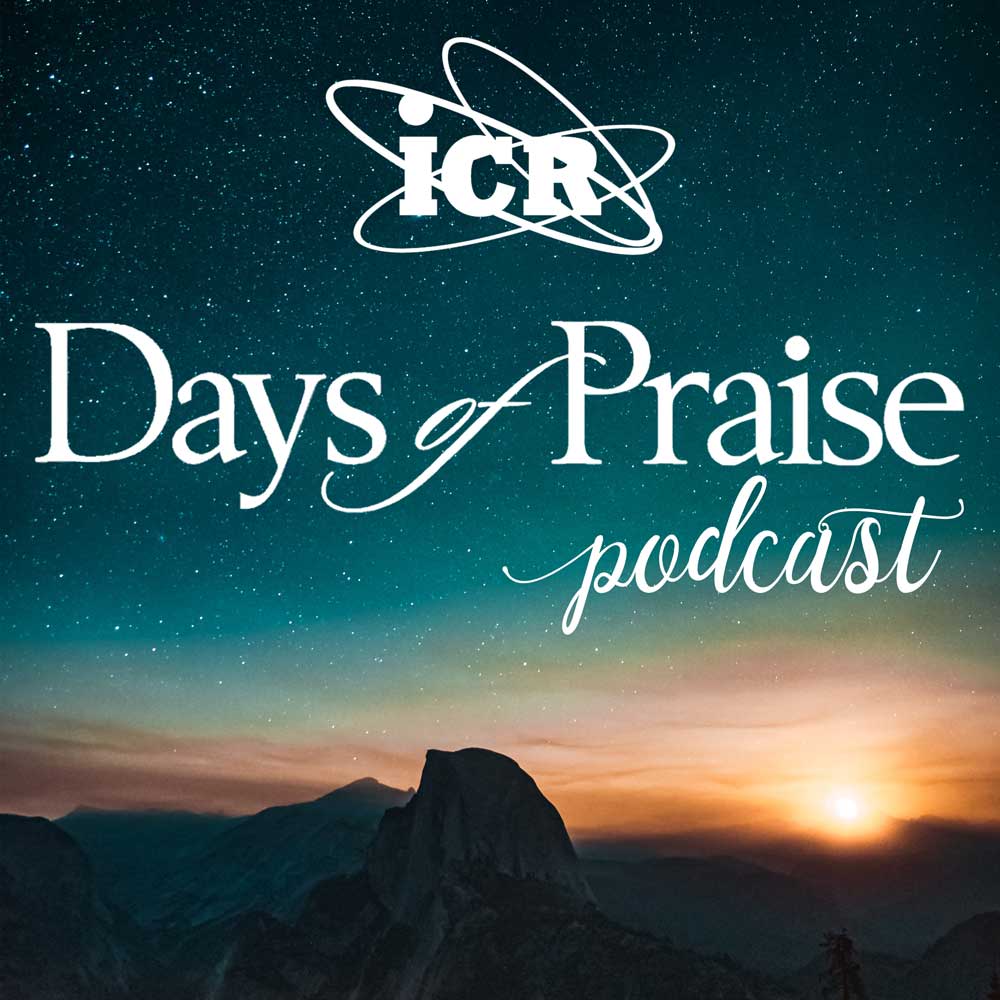 Days of Praise Podcast is a podcast based on the Institute for Creation Research quarterly print devotional, Days of Praise. Start your day with devotional readings written by Dr. Henry Morris, Dr. Henry Morris III, Dr. John Morris, and others to strengthen and encourage you in your Christian faith.