"Giving thanks unto the Father, which hath made us meet to be partakers of the inheritance of the saints in light: Who hath delivered us from the power of darkness, and hath translated us into the kingdom of his dear Son." (Colossians 1:12-13)
By His grace, we have been snatched from Satan's darkness and been placed in the kingdom of light. However, we still live in a dark world hostile to the light. We are therefore soldiers of light, but as with any army, we are not to act independently but instead "as a good soldier of Jesus Christ" (
2 Timothy 2:3
), we must follow the orders of our commander and act in accordance with established guidelines.
The Supreme Commander in this battle of light versus darkness is none other than God the Father, for "God is light, and in him is no darkness at all" (
1 John 1:5
). "The LORD is my light and my salvation; whom shall I fear?" (
Psalm 27:1
).
Perhaps, in this analogy, the field commander can be considered to be none other than Jesus Christ, carrying out the will of the Supreme Commander. He said, "I am the light of the world: he that followeth me shall not walk in darkness, but shall have the light of life" (
John 8:12
). "I came down from heaven, not to do mine own will, but the will of him that sent me" (
John 6:38
).
We, of course, are the infantry, the light brigade, as it were. "Ye are the light of the world" (
Matthew 5:14
). "Ye are all the children of light, and the children of the day: we are not of the night, nor of darkness. Therefore let us not sleep, as do others; but let us watch and be sober" (
1 Thessalonians 5:5-6
).
Our marching orders, our objective, and our methods are all found in the war manual, the Bible. "Thy word is a lamp unto my feet, and a light unto my path" (
Psalm 119:105
). "For the commandment is a lamp; and the law is light" (
Proverbs 6:23
). What more could we ask? JDM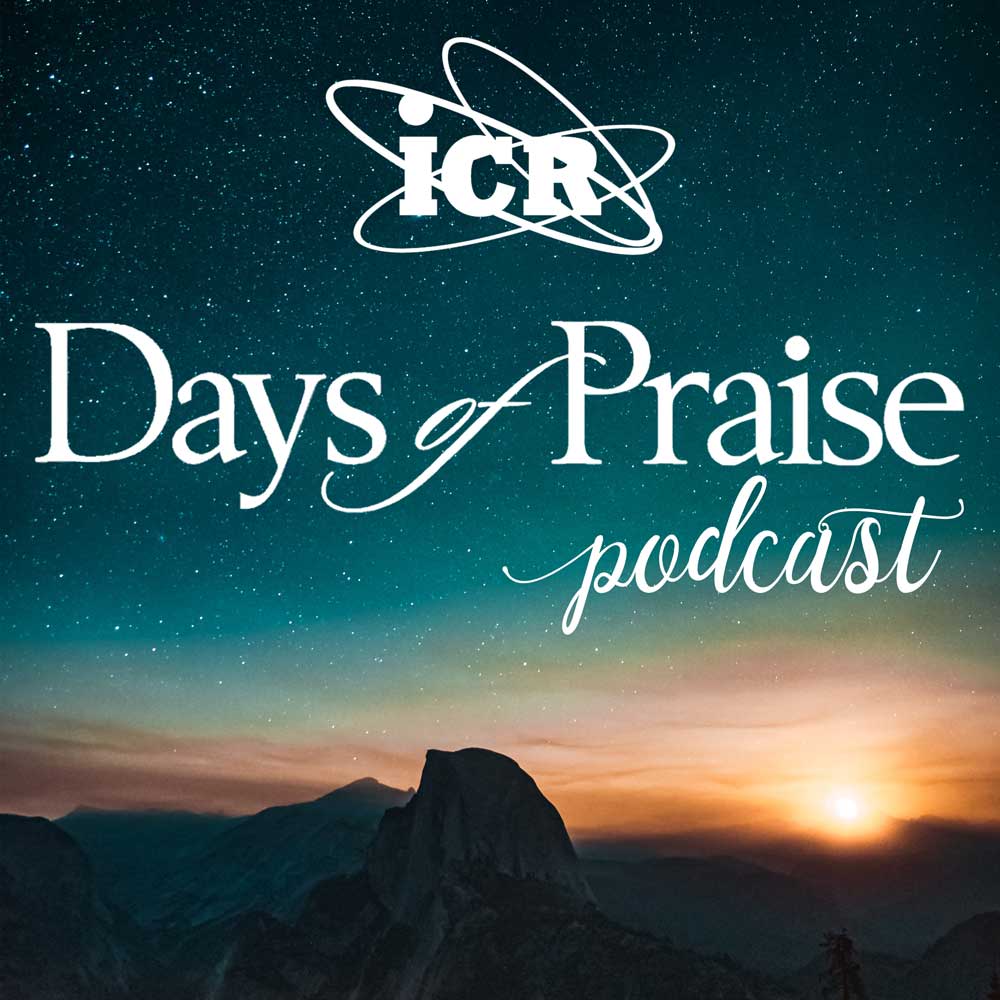 Days of Praise Podcast is a podcast based on the Institute for Creation Research quarterly print devotional, Days of Praise. Start your day with devotional readings written by Dr. Henry Morris, Dr. Henry Morris III, and Dr. John Morris to strengthen and encourage you in your Christian faith.