"A fountain of gardens, a well of living waters, and streams from Lebanon." (Song of Solomon 4:15)
There are eight verses in the Bible with the phrase "living water," four in the Old Testament, four in the New. All beautifully describe a spiritual truth under the figure of a flowing stream of refreshing water.
The first of these (in our text above) is a portion of the description of the lovely character of a bride as seen by her coming bridegroom, almost certainly symbolic of the Lord and His people. But then, through the prophet, God laments that "my people...have forsaken me the fountain of living waters, and hewed them out cisterns, broken cisterns, that can hold no water" (
Jeremiah 2:13
). "They have forsaken the LORD, the fountain of living waters" (
Jeremiah 17:13
). One day they shall return, however, and Zechariah prophesies that "living waters shall go out from Jerusalem....And the LORD shall be king over all the earth" (
Zechariah 14:8-9
).
In the New Testament, the Lord Jesus appropriated this metaphor to Himself as He spoke to a woman of Samaria. "If thou knewest the gift of God...he would have given thee living water" (
John 4:10
; see also v. 11). "The water that I shall give him shall be in him a well of water springing up into everlasting life" (
John 4:14
). Later in Jerusalem, He cried out to all, saying, "If any man thirst, let him come unto me, and drink. He that believeth on me, as the scripture hath said [referring, no doubt, to the above Old Testament passages], out of his belly shall flow rivers of living water" (
John 7:37-38
). Then in the last book of the Bible is found a special promise for those who die for the Lord's sake. "[He] shall lead them unto living fountains of waters: and God shall wipe away all tears from their eyes" (
Revelation 7:17
). HMM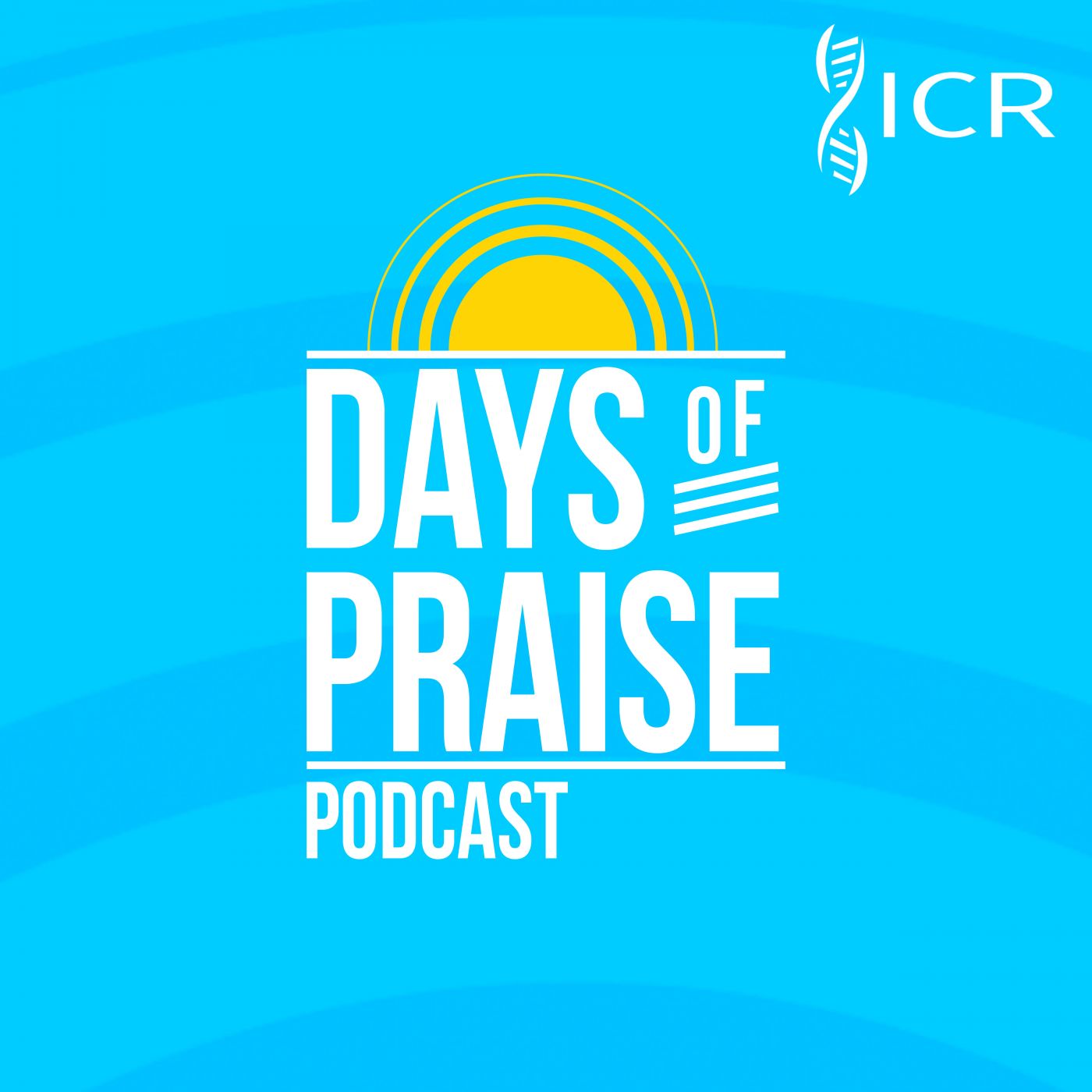 Days of Praise Podcast is a podcast based on the Institute for Creation Research quarterly print devotional, Days of Praise. Start your day with devotional readings written by Dr. Henry Morris, Dr. Henry Morris III, Dr. John Morris, and others to strengthen and encourage you in your Christian faith.