"That ye might walk worthy of the Lord unto all pleasing, being fruitful in every good work, and increasing in the knowledge of God." (Colossians 1:10)
There are many admonitions in Scripture insisting that the child of God maintain a lifestyle that reflects the holy character of the Savior.
The unique phrase "walk worthy" appears only three times in the New Testament: once in our text today; once in
Ephesians 4:1
, where we are asked to "walk worthy of the vocation wherewith ye are called"; and once in
1 Thessalonians 2:12
, where we are admonished to "walk worthy of God, who hath called you unto his kingdom and glory."
Paul's admonition to the church at Colossae was to live in such a way that everything would be "all pleasing" to our Lord. The Galatian church was struggling with members who were trying to keep the "old" Jewish law. Paul argued, "Do I now persuade men, or God? or do I seek to please men? for if I yet pleased men, I should not be the servant of Christ" (
Galatians 1:10
). Paul insisted to the Thessalonians, "As we were allowed of God to be put in trust with the gospel, even so we speak; not as pleasing men, but God, which trieth our hearts" (
1 Thessalonians 2:4
).
Since we are to "walk worthy," we are to be "fruitful in every good work." Indeed, "we are his workmanship, created in Christ Jesus unto good works, which God hath before ordained that we should walk in them" (
Ephesians 2:10
).
None of this should be a surprise. When God drew us to Himself (
John 6:44
), brought the necessary conviction of our sin, Christ's righteousness, and the judgment to come (
John 16:7-8
), what was "dead in trespasses and sin" (
Ephesians 2:1
) had to become a "new creature" (
2 Corinthians 5:17
), "created in righteousness and true holiness" (
Ephesians 4:24
). That "new man" is then empowered to "walk worthy." HMM III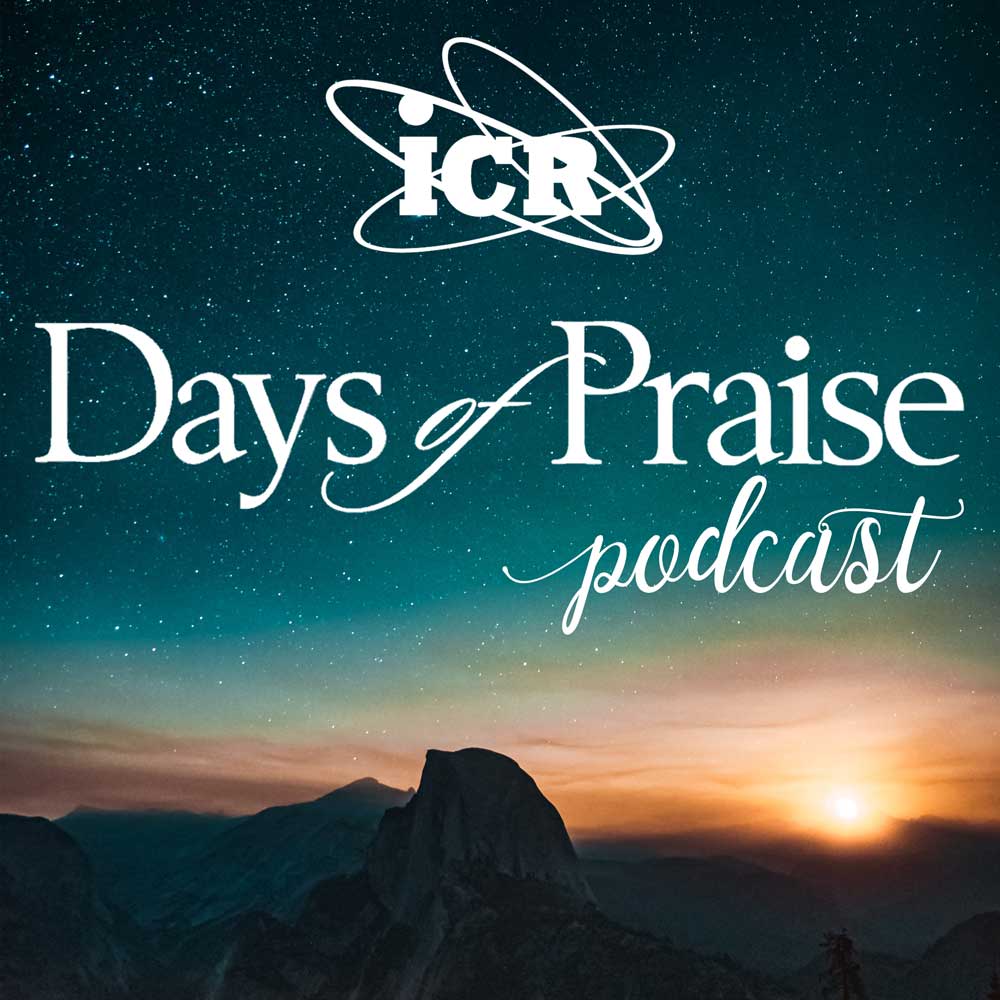 Days of Praise Podcast is a podcast based on the Institute for Creation Research quarterly print devotional, Days of Praise. Start your day with devotional readings written by Dr. Henry Morris, Dr. Henry Morris III, and Dr. John Morris to strengthen and encourage you in your Christian faith.