"O LORD, thou hast searched me, and known me." (Psalm 139:1)
Perhaps the most frightening attribute of God is that He knows everything about us. Everything! He has "searched" (literally "penetrated") us and "known" ("understood") us. And since God is both omnipresent and omniscient, it obviously follows that nothing escapes His conscious knowledge about us. He observes our ordinary activities (v. 2) and our innermost thoughts. "Thou compassest my path and my lying down, and art acquainted with all my ways" (v. 3). The Hebrew word translated "compassest" suggests that He actually sees the formation of the words in our tongues before we begin to speak them (v. 4). That means that we are transparent to Him; we cannot deceive Him in any way. He knows what we are going to think; we cannot hide anything from Him. God knows what only we know about ourselves and those things we won't even admit to ourselves.
Furthermore, He is everywhere around each one of us (vv. 7-10), wherever we are or could be. He fills all space, and there is no escape. We cannot hide from God. He is wherever we go. The apostle Paul once observed: "For in him we live, and move, and have our being" (
Acts 17:28
). This very intimate and complete knowledge about us is what makes God's salvation such a marvelous matter. "For when we were yet without strength, in due time Christ died for the ungodly. For scarcely for a righteous man will one die: yet peradventure for a good man some would even dare to die. But God commendeth his love toward us, in that, while we were yet sinners, Christ died for us" (
Romans 5:6-8
). God loves us in spite of what we have become. Yet, since He knows what we
could
be, He gives us eternal life through His Son so that we will realize, one day, what He knows we
shall
be. HMM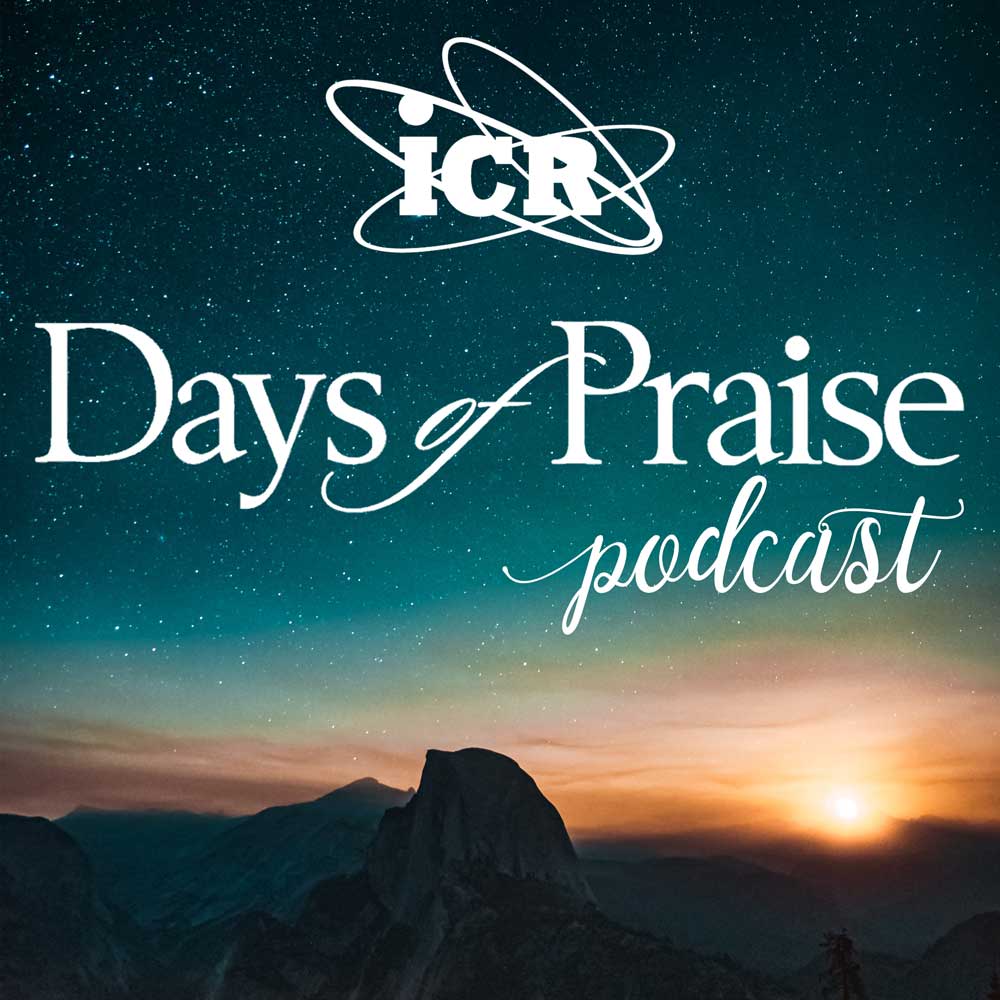 Days of Praise Podcast is a podcast based on the Institute for Creation Research quarterly print devotional, Days of Praise. Start your day with devotional readings written by Dr. Henry Morris, Dr. Henry Morris III, and Dr. John Morris to strengthen and encourage you in your Christian faith.