"And all Israel heard of the judgment which the king had judged; and they feared the king: for they saw that the wisdom of God was in him, to do judgment." (1 Kings 3:28)
Although God's wisdom is expounded in depth in the Scriptures, there are only seven times that the specific phrase "the wisdom of God" is used as such. The above text is indicating that God's wisdom can actually be manifested in men through divine inspiration. The Persian king recognized this also in Ezra. "And thou, Ezra, after the wisdom of thy God, that is in thine hand, set magistrates and judges . . . all such as know the laws of thy God; and teach ye them that know them not" (
Ezra 7:25
). The wisdom of God thus is always consistent with the laws of God—that is, with the Scriptures.
The first New Testament reference is from Christ. "Therefore also said the wisdom of God, I will send them prophets and apostles" (
Luke 11:49
). Here the Lord is applying a scriptural principle from 2 Chronicles 36:15-16, in effect calling the Scriptures themselves "the wisdom of God."
Then Paul three times uses the same phrase: "In the wisdom of God the world by wisdom knew not God." Human wisdom can never, by itself, discover God, but this very fact is bound up in the divine wisdom, revealed only through the Word of God. "We preach . . . Christ the power of God, and the wisdom of God." That is, through both the written word and the living Word, we can proclaim true wisdom. "We speak the wisdom of God in a mystery . . . which God ordained before the world unto our glory" (
1 Corinthians 1:21
, 23-24; 2:7).
Finally, with God's wisdom manifested through chosen men of God, we also can preach true wisdom in Christ, "to the intent that now unto the principalities and powers in heavenly places might be known by the church the manifold wisdom of God" (
Ephesians 3:10
). HMM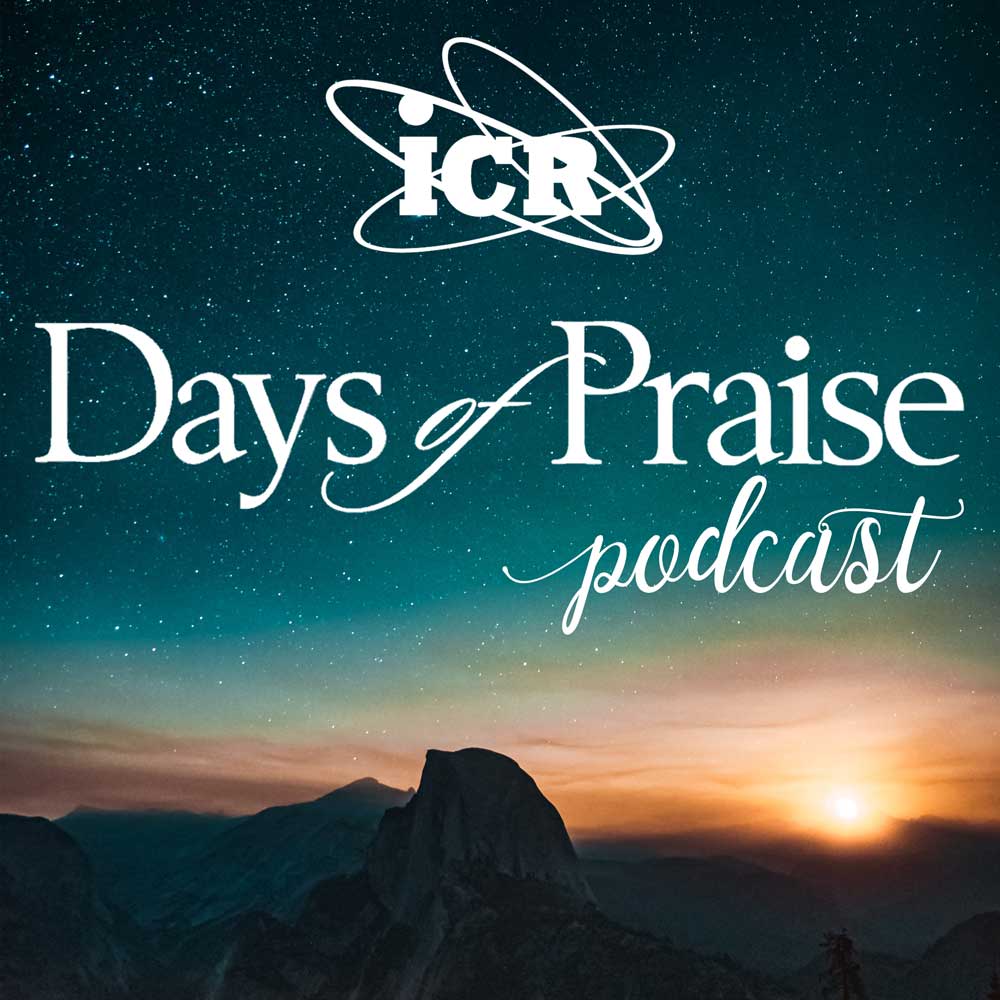 Days of Praise Podcast is a podcast based on the Institute for Creation Research quarterly print devotional, Days of Praise. Start your day with devotional readings written by Dr. Henry Morris, Dr. Henry Morris III, and Dr. John Morris to strengthen and encourage you in your Christian faith.