"The Lord is gracious, and full of compassion; slow to anger, and of great mercy." (Psalm 145:8)
Not one of us deserves God's mercy, for "we have turned every one to his own way" (
Isaiah 53:6
), and "all have sinned, and come short of the glory of God" (
Romans 3:23
). What we deserve is death and eternal separation from the God who made us. Nevertheless, "it is of the Lord's mercies that we are not consumed, because his compassions fail not" (
Lamentations 3:22
). "He hath not dealt with us after our sins. . . . For as the heaven is high above the earth, so great is his mercy toward them that fear him" (
Psalm 103:10-11
).
It is by His mercy, not our merit, that we are saved. "Not by works of righteousness which we have done, but according to his mercy he saved us" (
Titus 3:5
). "God, who is rich in mercy, for his great love wherewith he loved us, Even when we were dead in sins, hath quickened us together with Christ, (by grace ye are saved;)" (
Ephesians 2:4-5
). It is "according to his abundant mercy" that He has "begotten us again unto a lively hope" (
1 Peter 1:3
).
In fact, one of the very titles of God is "the Father of mercies" (
2 Corinthians 1:3
). Over and over the psalmist assures us that "his mercy endureth for ever" (26 times in Psalm 136:1-26; also
Psalm 106:1
; 107:1; 118:1; etc.). His mercy is not only infinite, but eternal.
How can one possibly reject His mercy? "Despisest thou the riches of his goodness and forbearance and longsuffering?" (
Romans 2:4
). Sadly, most do. Instead, the divine challenge is: "I beseech you therefore, brethren, by the mercies of God, that ye present your bodies a living sacrifice, holy, acceptable unto God, which is your reasonable service. And be not conformed to this world: but be ye transformed by the renewing of your mind" (
Romans 12:1-2
). This is our logical response to God's great mercy! HMM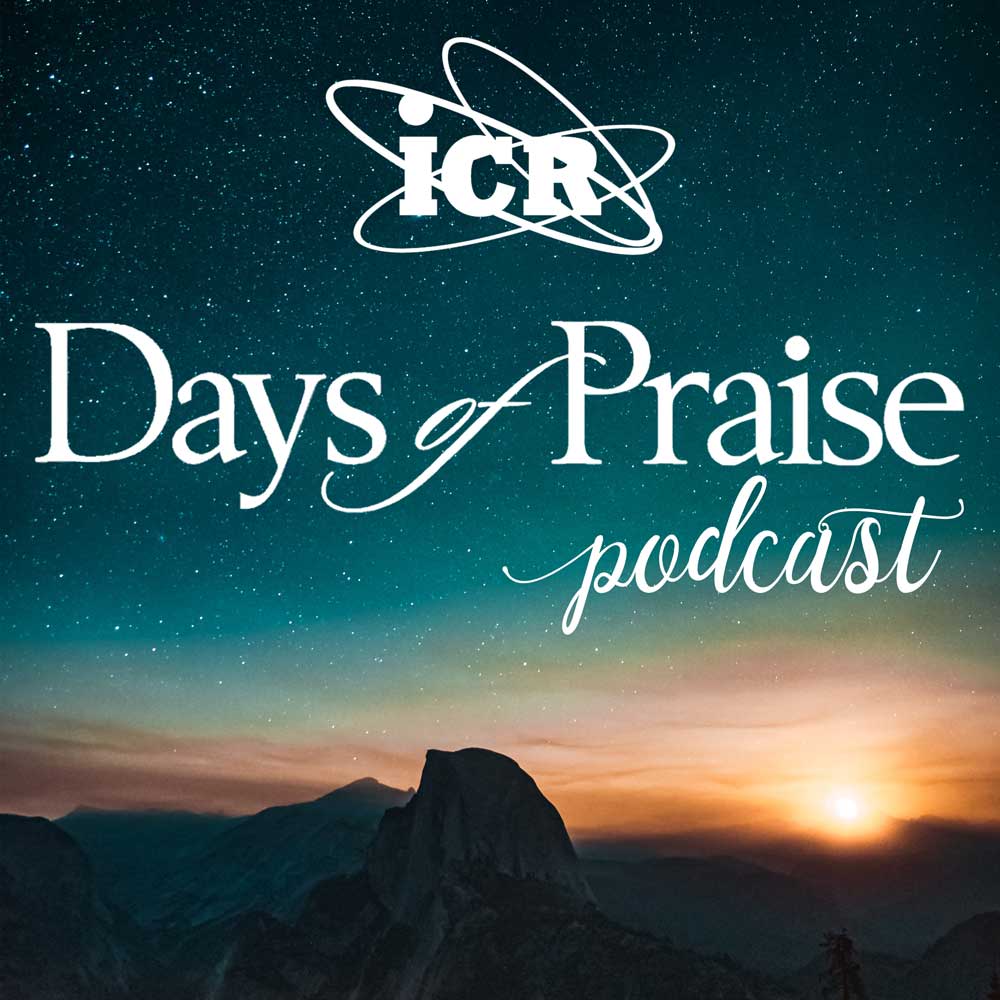 Days of Praise Podcast is a podcast based on the Institute for Creation Research quarterly print devotional, Days of Praise. Start your day with devotional readings written by Dr. Henry Morris, Dr. Henry Morris III, and Dr. John Morris to strengthen and encourage you in your Christian faith.