Engineered Biology Series at the ICR Discovery Center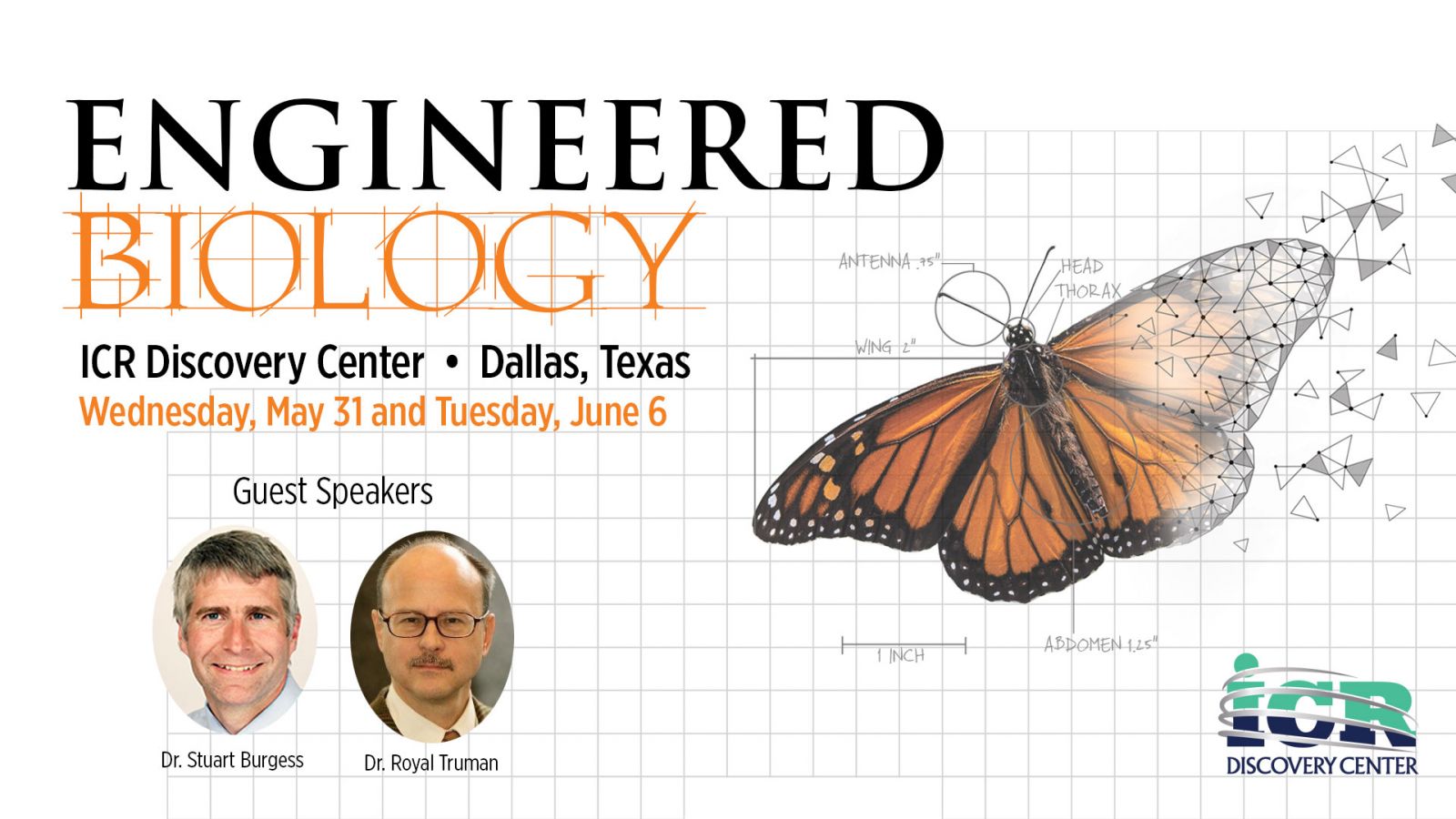 Join us on Wednesday, May 31st or Tuesday, June 6th for an Engineered Biology presentation series at the ICR Discovery Center. Our Creator, Jesus Christ is an artisan, engineer, and programmer. He filled the earth with creatures custom-made to fill and thrive in their environments. The Engineered Biology series features guest speakers, Dr. Stuart Burgess, and Dr. Royal Truman, as they share insights into a variety of creatures that only our all-powerful Creator could have engineered.
Registration
Registration is free, but space is limited! Register today. Please use code EngineeredBio to access tickets.

Dates: May 31, 2023 - Jun 7, 2023
Schedule
Location
Founder's Hall
ICR Discovery Center
1830 Royal Ln.
Dallas, TX 75229

For more information please call 214.615.8325 or email events@ICR.org.