Creation Day at the ICR Discovery Center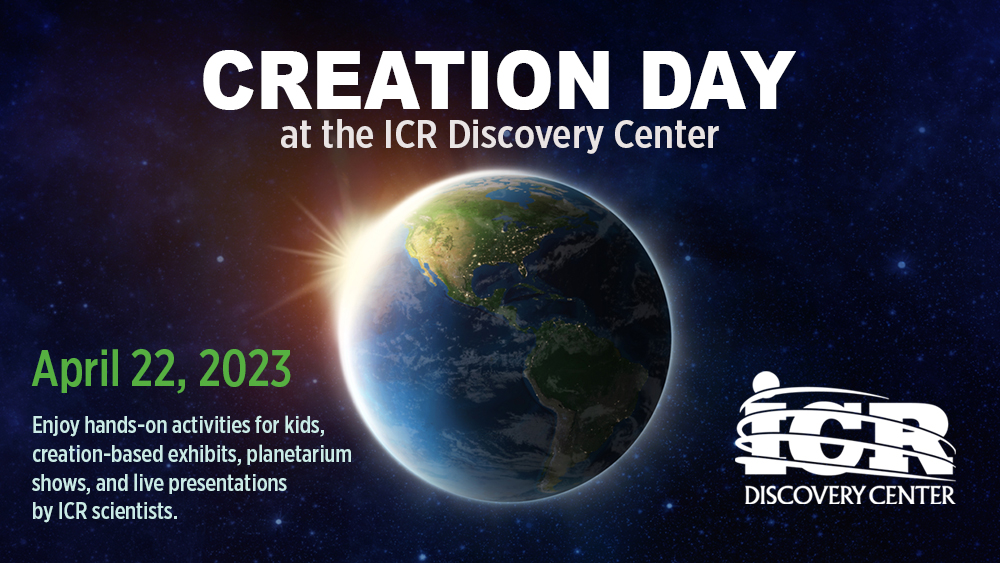 Date: Apr 22, 2023
Join us on Saturday, April 22nd for Creation Day at the
ICR Discovery Center
in Dallas, Texas. You will hear great counter points and answers to the naturalism and deification of nature as popularly celebrated on Earth Day. ICR scientists and experts will address the topics of climate change, naturalism and Earth worship, and will share solid evidences for special creation by the Lord Jesus Christ.
In addition to live presentations by ICR scientists and experts, Creation Day will also feature hands-on activities for kids in grades K-5th.
Registration
Registration is free, but space is limited! Register today using the registration form below.
Livestream Option
Eager to participate, but unable to attend in person? Livestream (and a replay) will be available! Subscribe to ICR's YouTube channel for notifications when ICR goes live.
Schedule
Schedule details coming soon!
Location
Founder's Hall
ICR Discovery Center
1830 Royal Ln.
Dallas, TX 75229

For more information please call 214.615.8325 or email events@ICR.org.