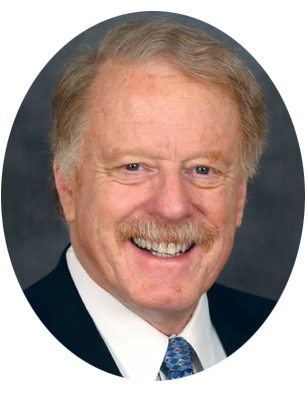 Dr. Frank Sherwin
will speak on biblical creation at the Creation Weekend Seminar at
Jackson Baptist Church
of Jackson, New Jersey. Critics regularly say, "Creation is either something you believe or don't believe, but there's no evidence for it." The case for creation is rooted in what Paul teaches in
Romans 1
—that God's work and attributes are "clearly seen." Dr. Sherwin describes the tools needed to discern objects that have been made (created) vs. objects that form over time through chance and natural processes. He then provides convincing evidence for creation from the microscopic world (bacteria and molecular machines) and the macroscopic world (animals like the bat and woodpecker).
Schedule

Dates: Aug 6, 2022 - Aug 7, 2022
Saturday, August 6th
Time
Session
Title
Description
7:00 p.m.
Evening Session
"War of the Worldviews"
Is Darwinian evolution an alternative to the Genesis creation account? This talk is an introduction to the critical origins issue, with 1 Peter 3:15 as a foundation.
Sunday, August 7th
Time
Speaker
Title
Description
9:00 a.m.
Equipping Hour
"The Genesis Flood"
Dr. Sherwin uses the Bible and science to explain why the Genesis Flood could not have been merely a local flood.
10:30 a.m.
Worship Service
"Human Evolution"
Do people and chimps really have 98% similar DNA? Who or what was "Lucy"? Were the Neanderthals sub-human? Dr. Sherwin's non-technical presentation confirms that people have always been people, just as Genesis says.
Registration
This event is free to attend, and registration is not required.
Location
Jackson Baptist Church
360 Bennetts Mills Rd.
Jackson Township, NJ. 08527
For more information, please call 214.615.8339 or email events@ICR.org.