"For we are his workmanship, created in Christ Jesus unto good works, which God hath before ordained that we should walk in them." (Ephesians 2:10)
The Greek noun
poiēma
("workmanship") is only used twice in the New Testament, which is noteworthy given that at least eight different noun options existed in this particular semantic domain that Paul could have used. In contrast, the verb from which it is derived (
poieō
, to do or to make) is quite common and used 576 times in the New Testament. Significantly, ancient pagan Greek literature typically used
poiēma
to refer to works of divine creation, which Paul has appropriated for two of his epistles to refer to the true Creator.
In this amazing workmanship of salvation, we literally become new creatures (
2 Corinthians 5:17
), created for good works that God prepared beforehand in order "that we should walk in them" (
Ephesians 2:10
). One of these scripturally mandated works is to "be ready always to give an answer to every man that asketh you a reason of the hope that is in you" (
1 Peter 3:15
).
This mandate to be prepared to share our faith in the midst of an increasingly evil world leads us to the second place where God's workmanship (
poiēma
) is proclaimed. Romans 1:20 boldly points out the obvious handiwork of God: "For the invisible things of him from the creation of the world are clearly seen, being understood by the things that are made [
poiēma
, handiwork]."
Our mighty Creator God, the Lord Jesus Christ, has done the groundwork for us in creation and redemption, and it's our responsibility to tear down the vain imaginations of evolution and point to His workmanship. JPT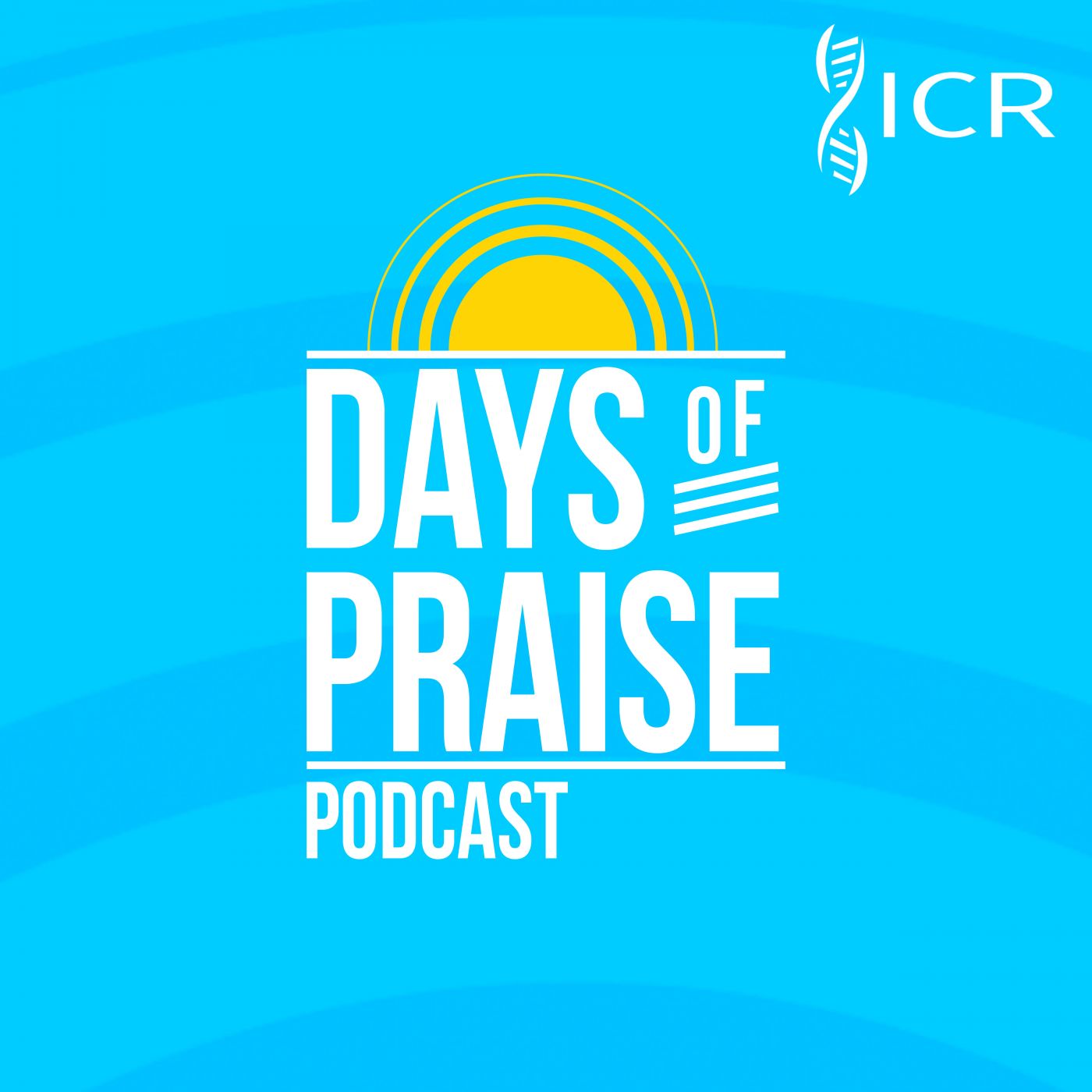 Days of Praise Podcast is a podcast based on the Institute for Creation Research quarterly print devotional, Days of Praise. Start your day with devotional readings written by Dr. Henry Morris, Dr. Henry Morris III, Dr. John Morris, and others to strengthen and encourage you in your Christian faith.