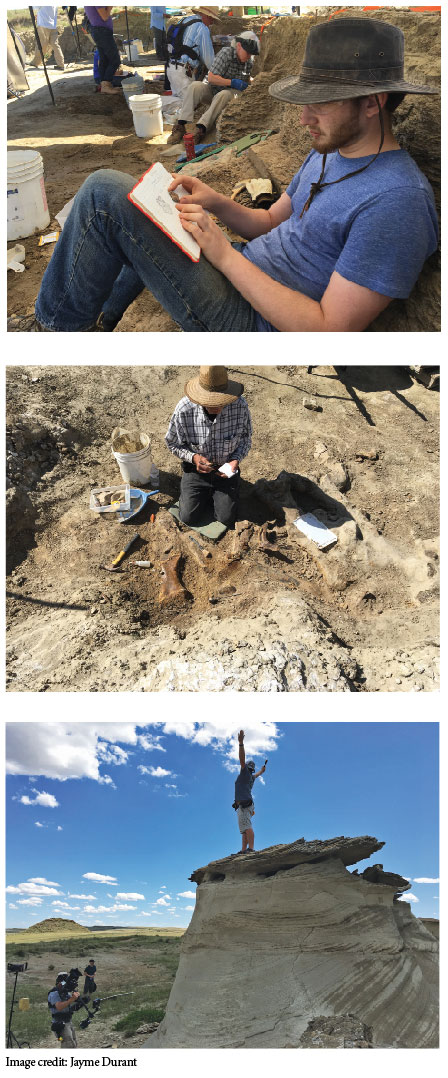 We are now putting the finishing touches on our upcoming DVD series Uncovering the Truth about Dinosaurs, available in November. Part of the filming took place at a remote Wyoming dig site, where scientists and students meticulously brushed away sand from dinosaur fossils and methodically documented their finds. The age range of the explorers was wide, from teenagers to senior citizens. It wasn't easy work. They sat for long hours, sometimes in awkward positions, to get their prizes. By day's end, they were dusty, dirty, and hot. Living conditions at the camp were rather primitive. But they all shared a passion for their work.
What compelled these people to spend their time digging in the dirt? Somewhere, sometime, someone introduced them to the thrill of discovery. From that moment on, they were hooked, and science went from a textbook subject in school to an endless adventure for life.
In the past several months, we have shared details about our plans to build the ICR Discovery Center for Science and Earth History on our Dallas campus. Some of our readers have asked us—why build a discovery center?
The answer lies in the great need we see around us. Many people around the world are confused about how, or whether, science fits with the Bible. We hear countless stories of discouragement from students and adults alike who have been told that you can't believe the Bible if you're serious about science. We want those who visit the ICR Discovery Center to learn how science really confirms what God's Word says about our origins. And we'd like our visitors to catch the passion that comes from discovery.
In this issue, Dr. Henry Morris III provides an update on our plans for the Discovery Center (pages 5-7). We are so grateful for the support we've received from you, our friends and supporters. We appreciate the sacrifice and commitment from those who have partnered with us spiritually and financially, and we invite you to continue praying for us as we plan and build this powerful ministry outreach.
Our particular burden is for the next generation. We see the value in instilling a sense of wonder about God's creation in the minds of the young. The discovery of truth leaves an indelible mark on a child. Won't you consider joining us in reaching a generation of children with the scientific evidence that confirms the Bible? As they learn how science supports creation, many of them will also discover life-changing truths about their God—the Creator of the universe.
* Jayme Durant is Director of Communications at the Institute for Creation Research.