"For in the time of trouble he shall hide me in his pavilion: in the secret of his tabernacle shall he hide me; he shall set me up upon a rock." (Psalm 27:5)
There are times in the life of each believer when the trials become overwhelming and the whole world seems to be falling apart. Without the Lord, it would be impossible to escape, but with the Lord there can be safety and restoration, for He can be our precious hiding place until the storm is done.
There are many gracious promises to this effect in His Word, and we need only to claim them to experience them. The "pavilion" in our text is best understood as the tent of the commander-in-chief, well-protected and away from the battlefront. Surely, we are safe there. "Thou shalt hide them in the secret of thy presence from the pride of man: thou shalt keep them secretly in a pavilion from the strife of tongues" (
Psalm 31:20
). There is a wonderful Messianic promise in Isaiah 32:2: "And a man [that man is Christ!] shall be as an hiding place from the wind, and a covert from the tempest; as rivers of water in a dry place, as the shadow of a great rock in a weary land."
There, sheltered from the storm, our gracious Lord gives comfort and sweet counsel until we are able to face the tempest victoriously. "He that dwelleth in the secret place of the most High shall abide under the shadow of the Almighty. I will say of the LORD, He is my refuge and my fortress: my God; in him will I trust" (
Psalm 91:1-2
).
One of the most beautiful of these promises introduces David's great song of deliverance: "The LORD is my rock, and my fortress, and my deliverer; The God of my rock; in him will I trust: he is my shield, and the horn of my salvation, my high tower, and my refuge, my Saviour; thou savest me from violence" (
2 Samuel 22:2-3
). HMM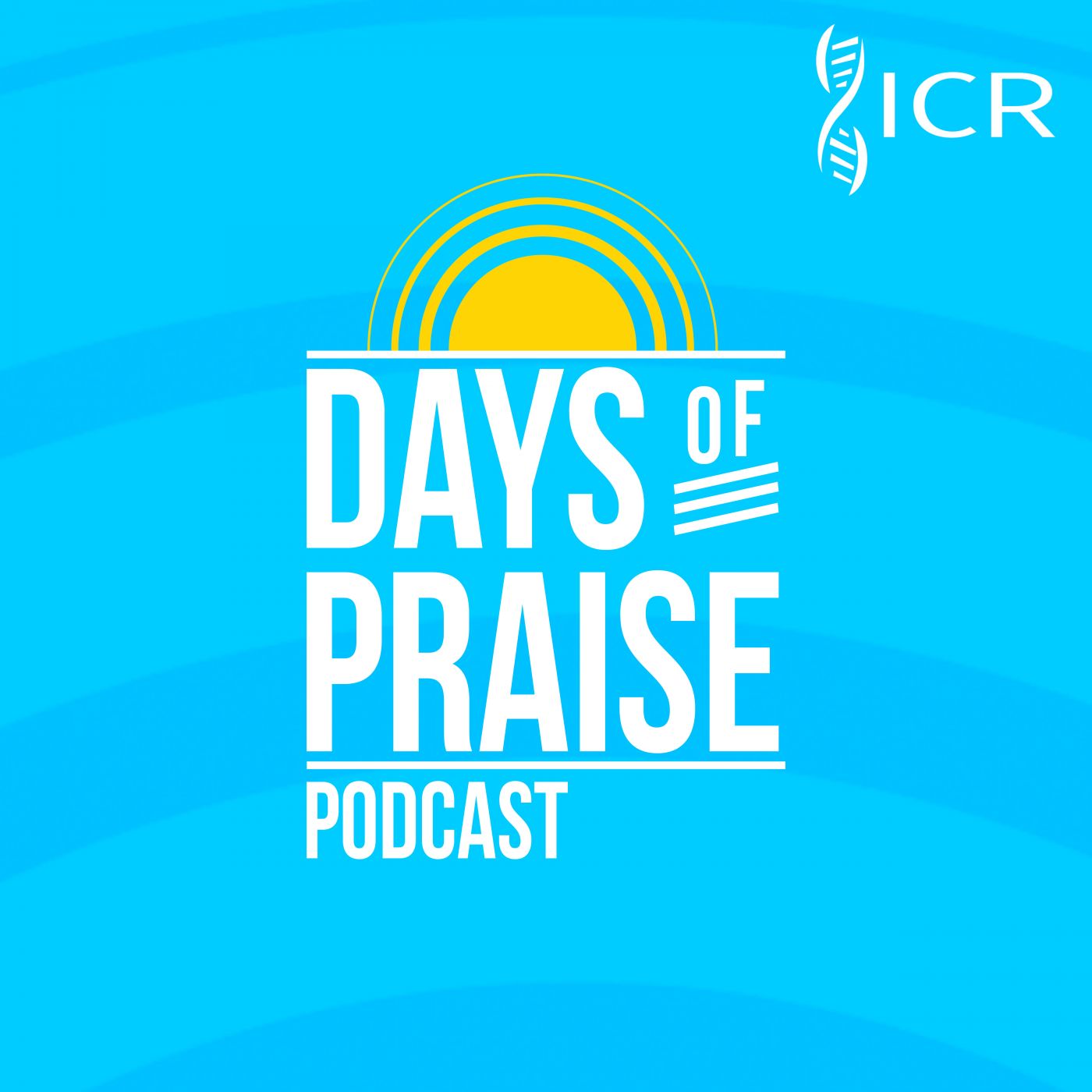 Days of Praise Podcast is a podcast based on the Institute for Creation Research quarterly print devotional, Days of Praise. Start your day with devotional readings written by Dr. Henry Morris, Dr. Henry Morris III, Dr. John Morris, and others to strengthen and encourage you in your Christian faith.