How human-like were Neanderthals?1 Apparently human enough to try some dentistry, but it didn't work too well.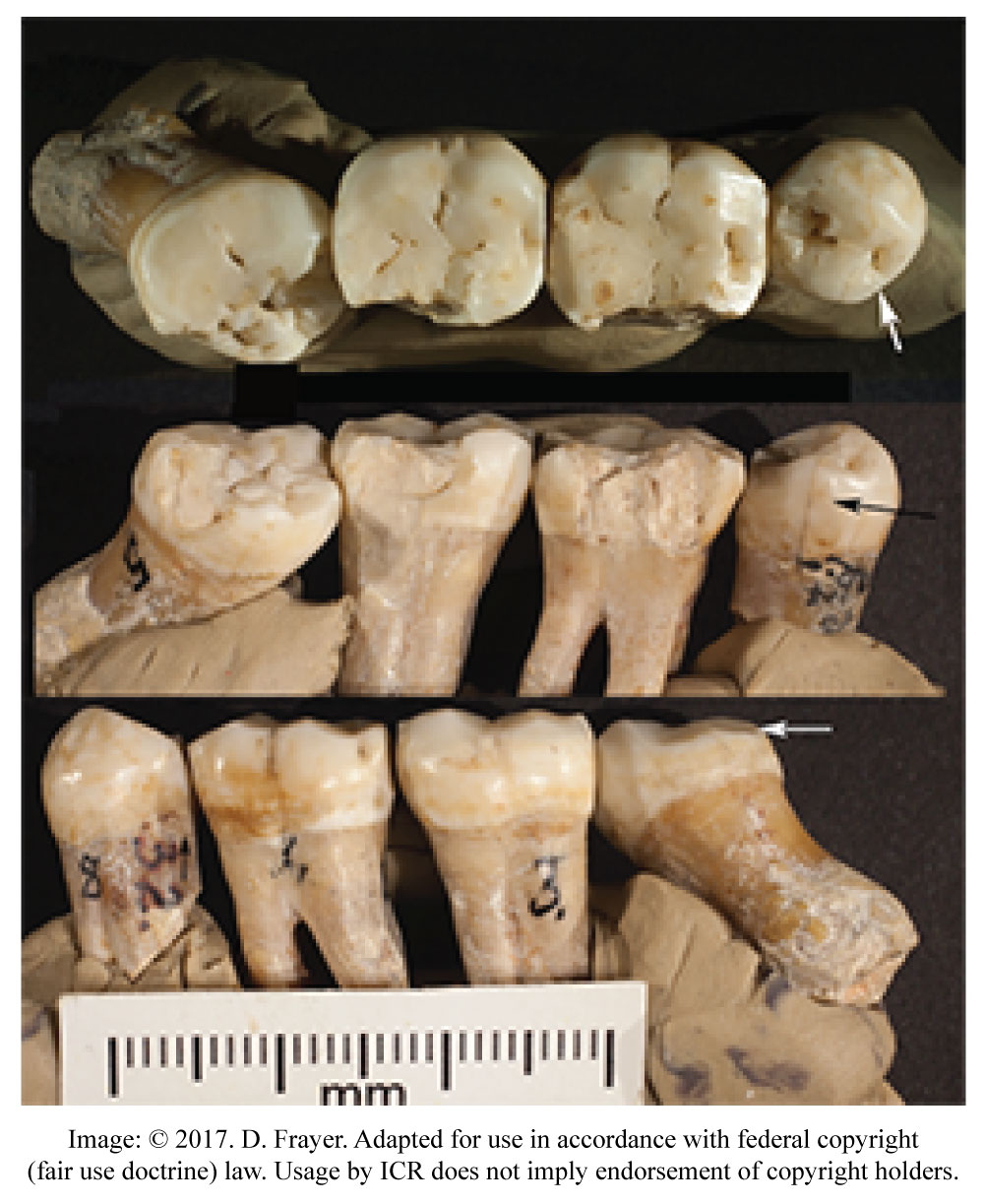 University of Kansas anthropologist David Frayer led a study of a Neanderthal's teeth. Toothpick grooves, breaks, and scratches show that the owner was trying to treat a terrible toothache. Frayer told KU News, "It was an interesting connection or collection of phenomena that fit together in a way that we would expect a modern human to do."2
This suffering Neanderthal died long ago in what we today call Croatia. Frayer and colleagues had already described Neanderthal eagle claw jewelry from the same site at Krapina.3
If someone or something scratched those teeth after the person had died, then the tooth marks would not have ended up on the tongue side like they did.
Neanderthal men and women were fully human genetically.4 Their jewelry, genetic similarity to modern humans, and now dentistry all fit the Bible-based contention that Neanderthals were fully human—descended from Noah like the rest of us.
References
*Mr. Thomas is Science Writer at the Institute for Creation Research.
Article posted on July 13, 2017.