Designed by Susan Windsor*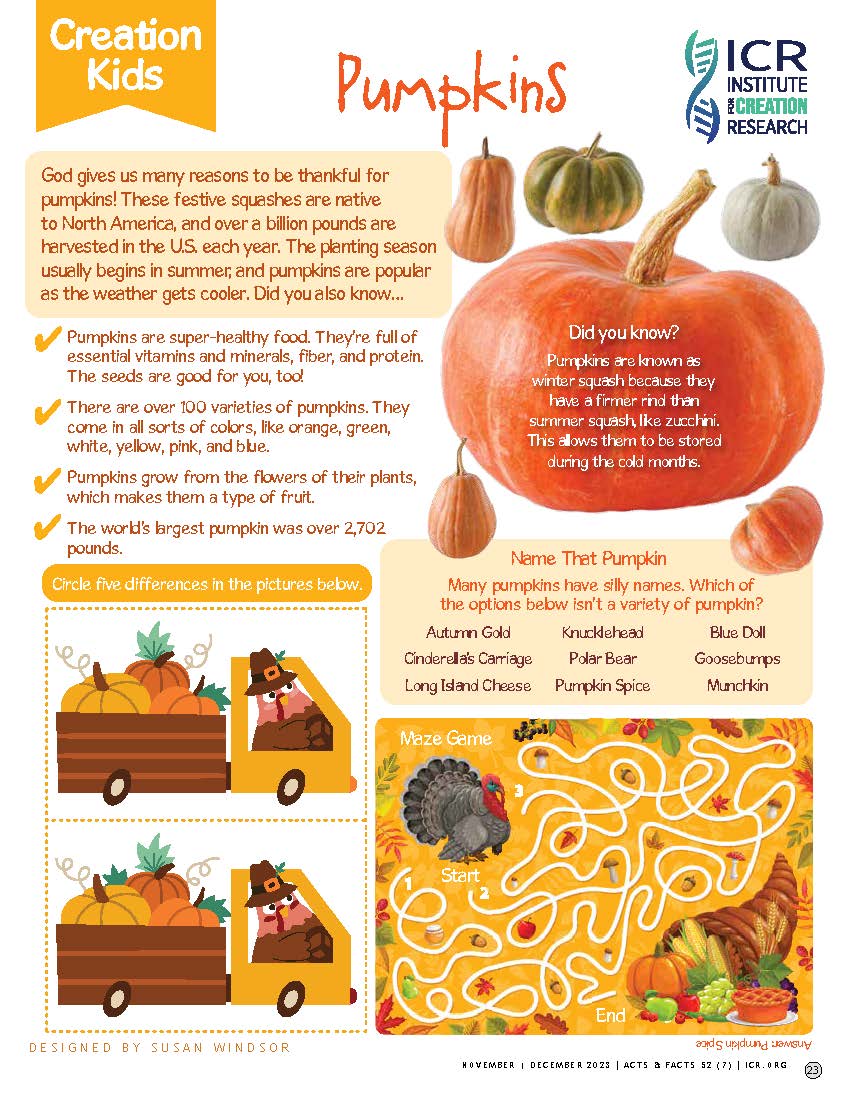 You're never too young to be a creation scientist! Kids, discover fun facts about God's creation with ICR's special Creation Kids learning and activities page.
Did you know there are over 100 varieties of pumpkin? Or that they come in all sorts of colors? Our God is so creative! Learn all sorts of fun facts about these special gourds that bring us pumpkin patches, holiday decorations, pumpkin pie, and so much more.
Click HERE to download the November-December 2023 activity page.
Click HERE for all of ICR's Creation Kids activity pages.
* Ms. Windsor is Senior Design Manager at the Institute for Creation Research.