"According as he hath chosen us in him before the foundation of the world." (Ephesians 1:4)
The search for identity and meaning can drive one to great successes or tragic failures. For the Christian, however, the question is answered throughout Ephesians.
We are chosen! We are selected as a favorite out of "many [who] are called" (
Matthew 22:14
) "out of the world" (
John 15:19
). What a privilege! We are God's choice to bear His name, represent His cause, and share His glory throughout eternity.
In fact, we are "predestinated [previous boundaries set]...unto the adoption of children by Jesus Christ to himself" (
Ephesians 1:5
). And "if children, then heirs; heirs of God, and joint-heirs with Christ" (
Romans 8:17
).
Furthermore, we have been "accepted in the beloved" (
Ephesians 1:6
). That word, "accepted," is a specialized form of the word most often translated "grace." We have been "graced" by almighty God, who has set absolute boundaries around our lives and made us His children. We were purchased "through his blood" (v. 7) "that he might redeem us from all iniquity, and purify unto himself a peculiar [that is, 'precious'] people, zealous of good works" (
Titus 2:14
).
Moreover, we are forgiven (
Ephesians 1:7
)! Our sins are "covered" (
Psalm 32:1
); "cast" behind God's back (
Isaiah 38:17
); removed "as far as the east is from the west" (
Psalm 103:12
); "remember[ed]...no more" (
Jeremiah 31:34
); and cleansed "from all unrighteousness" (
1 John 1:9
).
Hallelujah! Since we are God's children, we should have no identity crisis. We are a chosen, predestined, accepted, redeemed, forgiven, and holy people. Finally, we are predestined "to be conformed to the image of his Son" (
Romans 8:29
). HMM III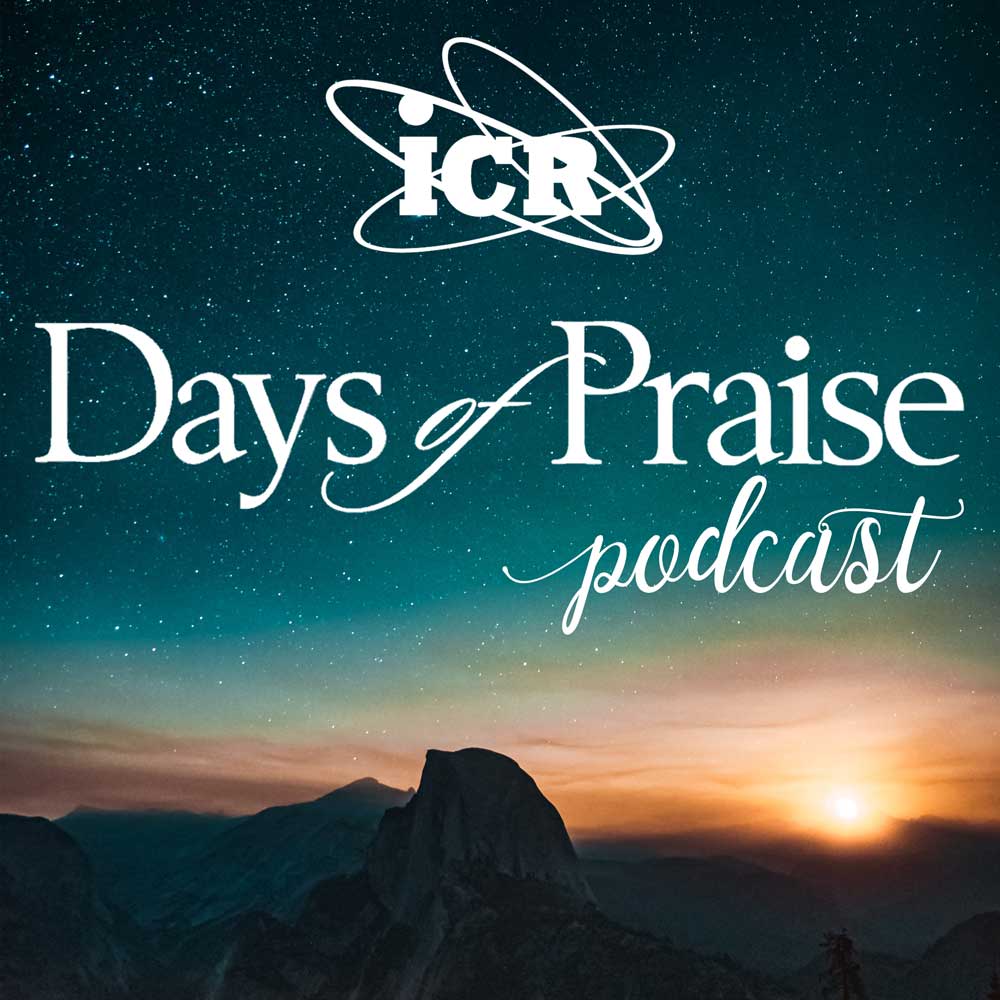 Days of Praise Podcast is a podcast based on the Institute for Creation Research quarterly print devotional, Days of Praise. Start your day with devotional readings written by Dr. Henry Morris, Dr. Henry Morris III, Dr. John Morris, and others to strengthen and encourage you in your Christian faith.