"For Christ also hath once suffered for sins, the just for the unjust, that he might bring us to God, being put to death in the flesh, but quickened by the Spirit: By which also he went and preached unto the spirits in prison." (1 Peter 3:18-19)
Just who were these imprisoned spirits to whom Christ preached when He had been "put to death in the flesh"? This has been a controversial verse, so one should not be dogmatic in discussing it. However, the idea that these were souls in purgatory to whom Christ was offering a second chance is clearly wrong, for
Hebrews 9:27
declares plainly that "it is appointed unto men once to die, but after this the judgment."
One point often overlooked is that the word "spirits" can apply to angels as well as human beings. In fact, when it occurs in the plural, as it does here, it refers specifically to angels in at least 26 of its 30 occurrences.
This strongly suggests that these were evil spirits to whom Christ was (literally) "proclaiming" the victory He had won over Satan when He had "once suffered for sins" on the cross (the same word is translated "proclaimed" in
Luke 12:3
—"proclaimed upon the housetops"). These fallen angels had tried to corrupt all flesh "in the days of Noah" (
1 Peter 3:20
; see
Genesis 6:1-4
, 12), and therefore had been cast "down to hell" and "delivered them into chains of darkness, to be reserved unto judgment" (
2 Peter 2:4
).
But as Peter had preached on the day of Pentecost: "His soul was not left in hell . . . . This Jesus hath God raised up" and "hath made that same Jesus, whom ye have crucified, both Lord and Christ" (
Acts 2:31-32
, 36). Thus, He is now our Lord Jesus Christ, to whom some day soon "every knee should bow, . . . in heaven, and . . . in earth, and . . . under the earth" (
Philippians 2:10
). HMM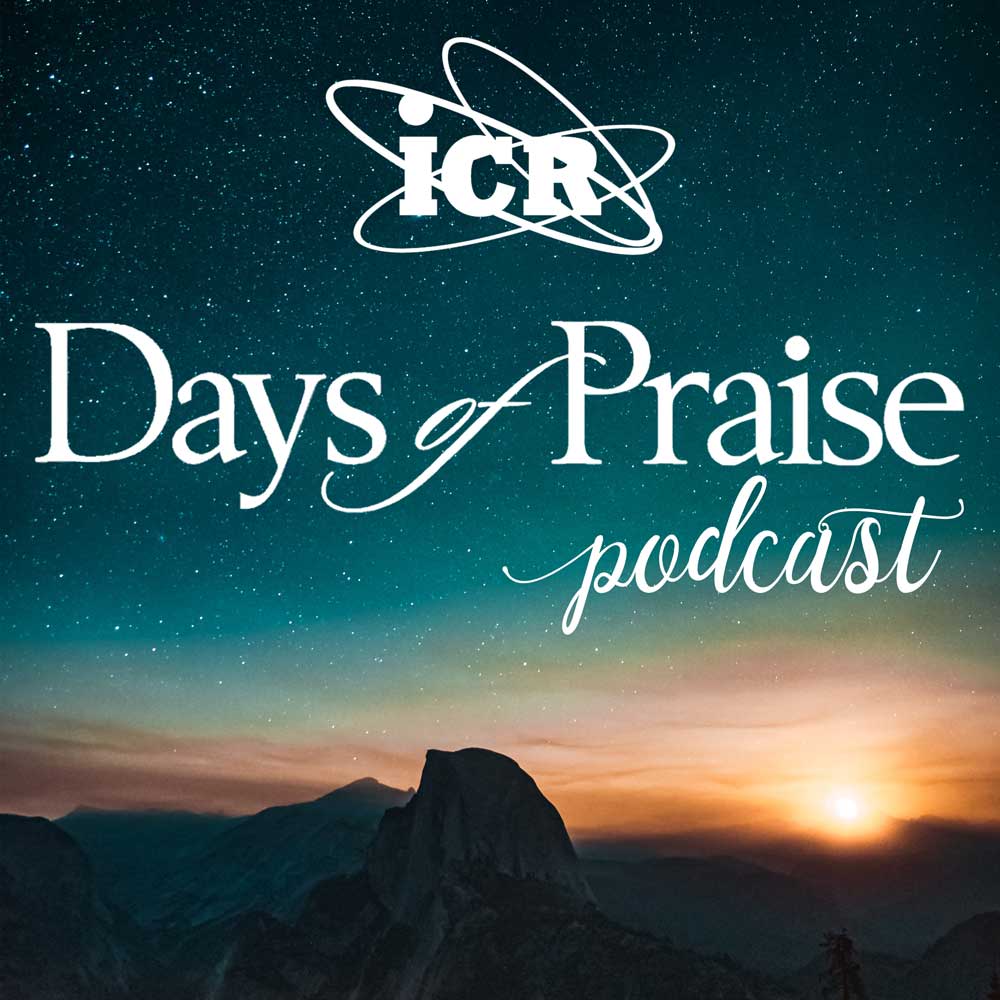 Days of Praise Podcast is a podcast based on the Institute for Creation Research quarterly print devotional, Days of Praise. Start your day with devotional readings written by Dr. Henry Morris, Dr. Henry Morris III, and Dr. John Morris to strengthen and encourage you in your Christian faith.