"But will God indeed dwell on the earth? behold, the heaven and heaven of heavens cannot contain thee; how much less this house that I have builded?" (1 Kings 8:27)
The term "heaven" is not just a general term for where the souls of the righteous go after death. The Bible actually speaks of the "third heaven," the realm to which Paul was once temporarily "caught up into paradise" (
2 Corinthians 12:4
). The term is also applied to the realm of the atmosphere and to the realm of the stars (e.g.,
Genesis 1:14
, 20). In fact, the Hebrew word
shamayim
is actually a plural noun, often rendered "heavens" as well as "heaven."
The concept of "first heaven," "second heaven," and "third heaven" may also have another meaning, depending on context. For example, Peter speaks of "the heavens [which] were of old," "the heavens . . . which are now," and the "new heavens" which God has promised (
2 Peter 3:5
, 7, 13) in the ages to come. The phrase "heaven of heavens" actually occurs at least six times in the Old Testament.
Presumably, the "heaven of heavens" is where God now has His heavenly throne and to which, after His resurrection, Christ "ascended up far above all heavens" (
Ephesians 4:10
) to be seated at the right hand of the Father. It is beyond all the stars and galaxies and presumably has no end. It may be synonymous with the third heaven (the extra-biblical literature speaks of a "seventh heaven," but this idea is not in the Bible).
Someday, however, the heavenly Jerusalem will come "down from God out of heaven" (
Revelation 21:2
), and "the throne of God and of the Lamb shall be in it" (
Revelation 22:3
). The heaven of heavens will be on Earth (the new earth) and we also shall be there—with our Lord—forever. Therefore, sing praises "to him that rideth upon the heavens of heavens" (
Psalm 68:33
). HMM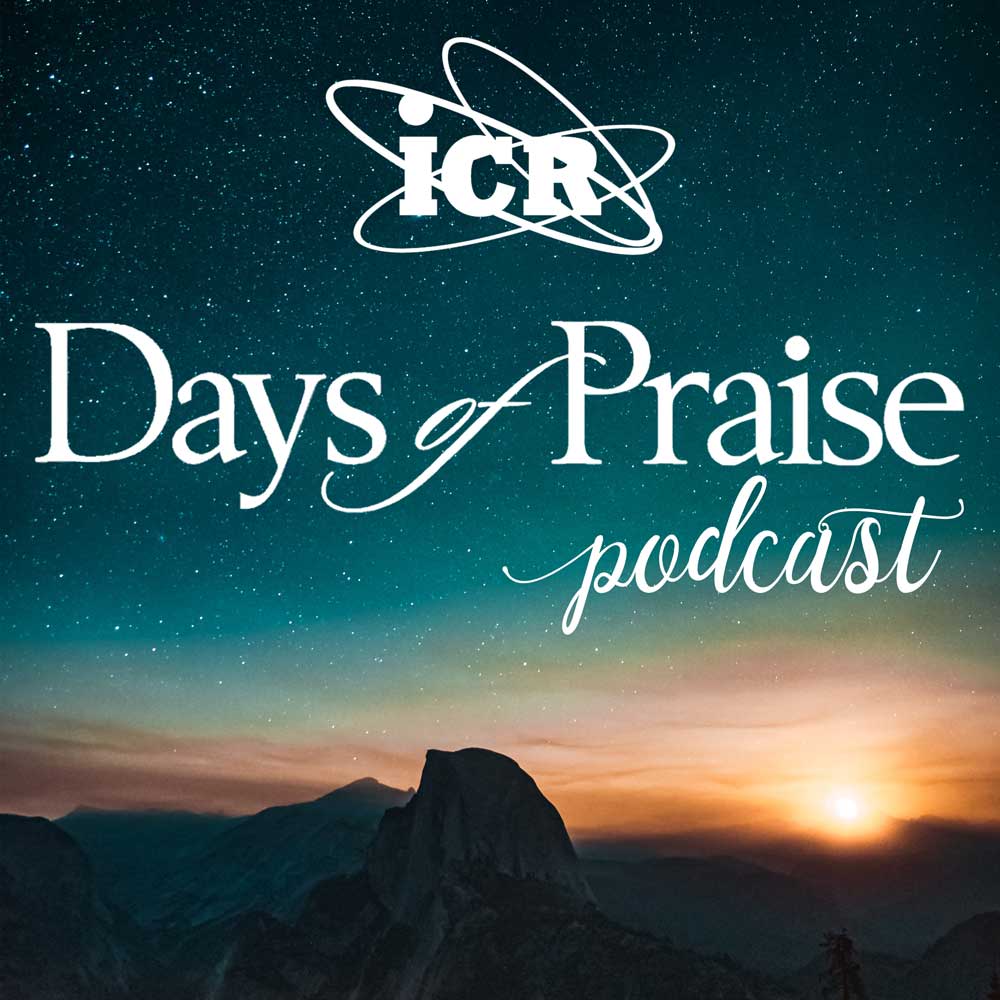 Days of Praise Podcast is a podcast based on the Institute for Creation Research quarterly print devotional, Days of Praise. Start your day with devotional readings written by Dr. Henry Morris, Dr. Henry Morris III, and Dr. John Morris to strengthen and encourage you in your Christian faith.