"His visage was so marred more than any man, and his form more than the sons of men." (Isaiah 52:14)
The last three verses of Isaiah 52 begin the well-known Suffering Servant passage (
Isaiah 52:13
–53:12). The passage begins "Behold, my servant" (
Isaiah 52:13
) and uses abrupt topic changes. It says "he shall be exalted and extolled, and be very high" (v. 13), then without transition switches to today's text. This doesn't read with much flow, but God through Isaiah had a reason.

The sudden change makes the reader pause. The text jolts us into reading it again. Like a preacher who lifts his hands in a moment of passionate conviction, Yahweh wants us to behold His Servant with a double-take.
What's so important that it deserves a closer look? The next verse tells us: "So shall he sprinkle many nations" (v. 15). The very act of the Servant's disfigurement is the means by which He will fulfill His purpose to "sprinkle many nations." The apostle John saw those future nations. "After this I beheld, and, lo, a great multitude, which no man could number, of all nations, and kindreds, and people, and tongues, stood before the throne…saying, Salvation to our God which sitteth upon the throne, and unto the Lamb" (
Revelation 7:9-10
).
What could He sprinkle that would redeem such a throng? Surely this is Jesus' blood, "which is shed for you" (
Luke 22:20
). "Behold the Lamb of God, which taketh away the sin of the world" (
John 1:29
). He sprinkles His blood over us now. His shed blood is the only way to remove our sins. His death means our life. Now, that's worth beholding. BDT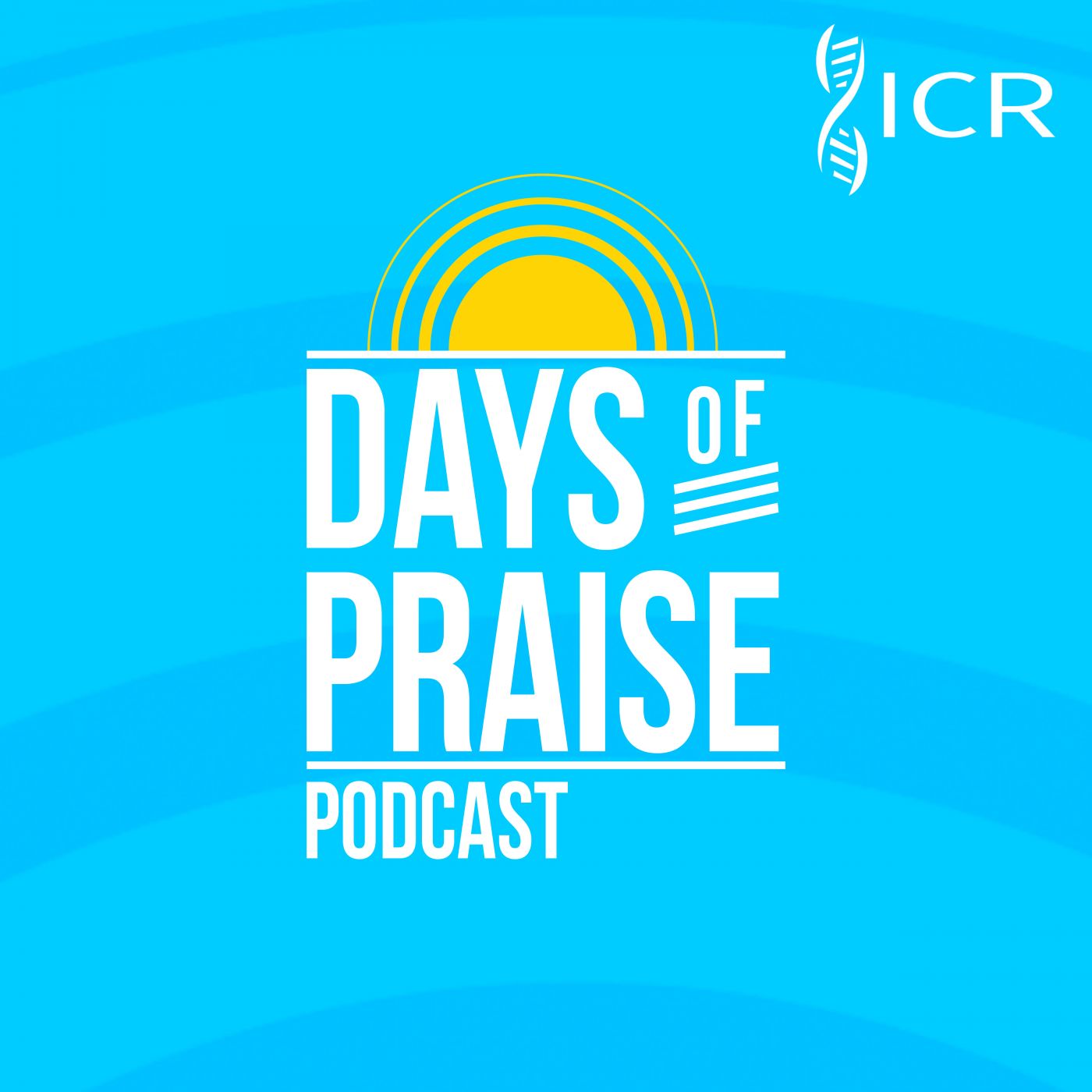 Days of Praise Podcast is a podcast based on the Institute for Creation Research quarterly print devotional, Days of Praise. Start your day with devotional readings written by Dr. Henry Morris, Dr. Henry Morris III, Dr. John Morris, and others to strengthen and encourage you in your Christian faith.