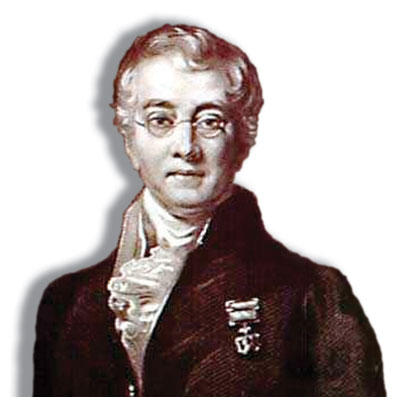 Charles Bell
Anatomy and Surgery
Charles Bell had particular interest in the nervous system, and he published Idea of a New Anatomy of the Brain in 1811, now considered the "Magna Carta of neurology." Several discoveries are named for him, including Bell's Nerve, Bell's Palsy/Paralysis, Bell's Phenomenon, and Bell's Spasm.
His scientific endeavors convinced him of the existence and necessity of the Creator. Studying the human body, he realized how dependent people are on involuntary physical processes, and he saw close-minded reliance on reason as not only ignorant, but "worse than ingratitude."
He was familiar with uniformitarianism, which influenced the development of Darwinism, and Bell thought science should be allowed to follow the evidence—even if it leads to a supernatural origin.
"When man thus perceives, that in respect to all these vital operations he is more helpless than the infant, and that his boasted reason can neither give them order nor protection, is not his insensibility to the Giver of these secret endowments worse than ingratitude?"—C. Bell, 1852, The Fourth Bridgewater Treatise on the Power, Wisdom, and Goodness of God as Manifested in the Creation: The Hand; Its Mechanism and Vital Endowments as Evincing Design, 14.
These men believed in the inspiration and authority of the Bible, as well as in the deity and saving work of Jesus Christ. They believed that God had supernaturally created all things, each with its own complex structure for its own unique purpose. More...
---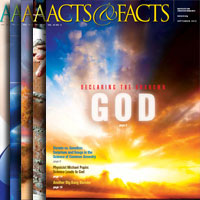 Interested in more information about creation, evolution, and intelligent design? Want to know the latest take on scientific discoveries and how they affect our understanding of the Bible? Does science help us interpret the Bible or should the Bible remain the interpreter of science?
Keep up with these and other issues in ICR's monthly Acts & Facts magazine, a free, full-color periodical that deals with science from a biblical perspective. Included with your subscription is the devotional Days of Praise.
For your free subscription, click here.