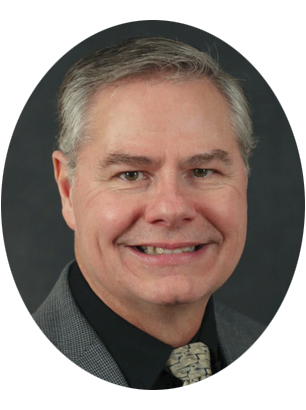 Dr. Randy Guliuzza will speak on biblical creation at the Nebraska Christian Home Educators Association Conference and Curriculum Fair in Lincoln, Nebraska. Darwinism has ruled science for over 150 years, but few today know the details of its less-than-stellar track record. Dr. Guliuzza will show how this mainstream model fails in light of new scientific research. Humans are not descended from apes. Instead, we are fearfully and wonderfully created in God's image just as Genesis proclaims.
Dates: Mar 6, 2020 - Mar 7, 2020
Schedule
Friday, March 6, 2020
Time
Session
Description
11:00 a.m.
"Three Key Questions about Origins"
Is there evidence for design in nature? Is evolution compatible with Bible? Learn more as Dr. Guliuzza introduces you to cutting-edge research that confirms the Bible's clear teaching on creation.
1:00 p.m.
"Four Biological Facts the Bible Got Right"
Genesis 1 contains remarkable insights the Bible had about biology long before they were discovered. The Bible's accuracy is magnified because evolutionary theory speaks to the same four basic biological questions and continues to provide profoundly wrong answers. Learn these four fundamental biological questions and the scientific and biblical facts to answer them.
7:00 p.m.
Graduate Recognition Keynote - "Preserving Spiritual Liberty Post Graduation"
"Freedom isn't free" is a slogan highlighting the importance of vigilance and defense in the preservation of your liberty from outside threats. Spiritual liberty is when your mind is not captive to the world's thinking, but is aligned with the mind of Christ. Preserving liberty boils down to faith to believe the Bible. Cultivating a few vital disciplines now will help you to preserve your spiritual liberty for a lifetime.
Saturday, March 7, 2020
Time
Session
Description
9:00 a.m.
"Doing Biology As if Darwin Had Not Been Born"
Learn about the latest creationist framework for explaining adaptation that integrates with a discussion of how design-based biological explanations expose the inherent idolatry of the concept of natural selection.
11:00 a.m.
"Made in His Image"
Dr. Guliuzza provides a fascinating look at several features of human beings that illustrate how they are very different from animals and can actually outperform them in many ways. He demonstrates the complete unity of the human body, emphasizing performance rather than basic anatomy. There can be no doubt that humans are fearfully, wonderfully, and supernaturally made.
3:30 p.m.
Closing Keynote - "Five Minutes with a Darwinist"
If you only had five minutes to talk with a friend who believes in evolution, could you quickly topple evolution's main pillars and present a strong case for creation? Dr. Guliuzza provides the skills necessary for Christians to talk intelligently and succinctly with evolutionists—without references to religion, revelation, or faith.
Location
Indian Hills Community Church
1000 S 84th St.
Lincoln, NE 68510

For more information please visit NCHEA.org or email events@ICR.org.