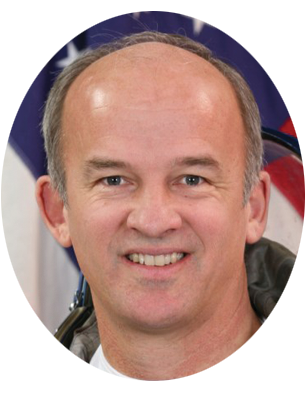 Col. Jeff Williams will present "The Work of His Hands" in the Sunday morning services at Denton Bible Church in Denton, Texas. During his time aboard the International Space Station, Colonel Williams orbited the earth more than 2,800 times and took more photographs of earth than any astronaut in history. Every view from the window of the Space Station contains countless vivid lessons about the meticulous goodness of divine providence, God's care for His creation, and His wisdom in ordering the universe. This event is part of the God's Grand Design Series at Denton Bible Church.
Date: Aug 26, 2018
Schedule
9:00 a.m. "The Work of His Hands"
11:00 a.m. "The Work of His Hands"
Location
Denton Bible Church
2300 E. University Dr.
Denton, TX 76209
God's Grand Design Series
Monday, August 13 "
Soft Tissues in Solid Rocks!
"
Monday, August 20 "
Replacing Darwin's Sacred Imposter
"
Sunday, August 26 "The Work of His Hands"
For more information, please call 940.297.6700 or visit
DentonBible.org
.