"And lead us not into temptation, but deliver us from evil: For thine is the kingdom, and the power, and the glory, for ever. Amen." (Matthew 6:13)
Certain Christian workers practice what they call a "deliverance ministry," but true biblical deliverance is better defined in terms of today's verse, which, of course, is the last petition in the prayer that Christ taught His disciples to pray. True deliverance is deliverance from evil, whatever form that evil might take, and preservation until God's kingdom comes. Let us observe several scriptural accounts of true deliverance.
Note that the Greek word for deliverance has the connotation of "rescue," and this is its first occurrence in the New Testament; that makes its usage here especially significant. That the Lord will indeed provide such deliverance, if we pray for it in sincerity, is affirmed in many testimonies and promises. Burdened with the problems of his old sin nature, Paul cried out, "O wretched man that I am! who shall deliver me from the body of this death?" But then the answer comes: "I thank God through Jesus Christ our Lord" (
Romans 7:24-25
). Even as his anticipated martyrdom was approaching, Paul could still testify, "The Lord shall deliver me from every evil work, and will preserve me unto his heavenly kingdom" (
2 Timothy 4:18
).
Peter also assures us that "the Lord knoweth how to deliver the godly out of temptations, and to reserve the unjust unto the day of judgment to be punished" (
2 Peter 2:9
). He is able to deliver His people from all the evils of this present evil world, to keep them and prepare them for the glory and the power of His coming kingdom, for He Himself is the Deliverance. "As it is written, There shall come out of Sion the Deliverer [same word], and shall turn away ungodliness from Jacob" (
Romans 11:26
). HMM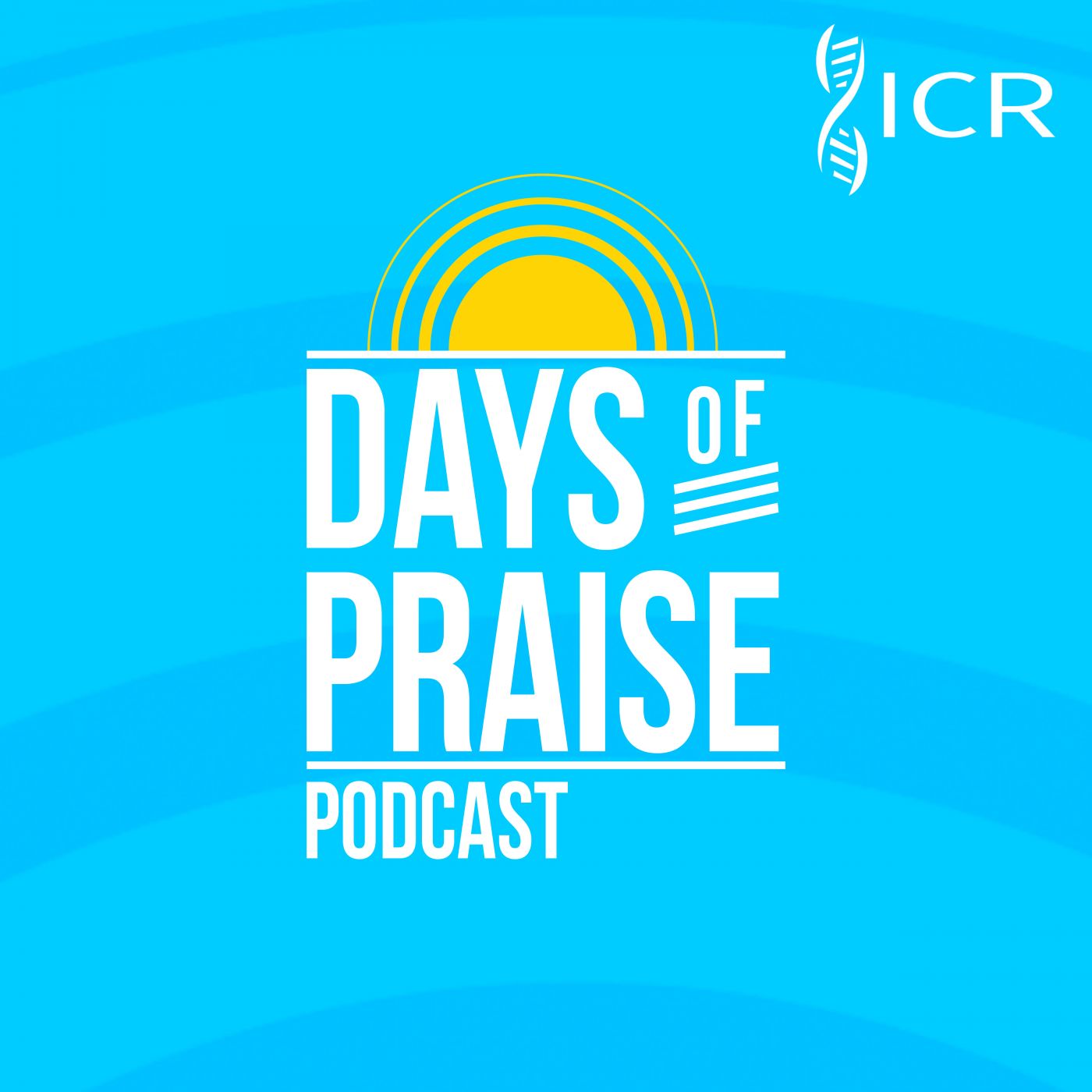 Days of Praise Podcast is a podcast based on the Institute for Creation Research quarterly print devotional, Days of Praise. Start your day with devotional readings written by Dr. Henry Morris, Dr. Henry Morris III, Dr. John Morris, and others to strengthen and encourage you in your Christian faith.