"And when they had laid many stripes upon them, they cast them into prison….At midnight Paul and Silas prayed, and sang praises unto God." (Acts 16:23, 25)
In this world, we live every day with trouble (
Job 5:7
). How should believers in Christ cope with this reality?
In Paul's missionary travels recorded in
Acts 16
, God directed Silas and him to Philippi, where they found themselves beaten, tortured, and left for dead in a dungeon. Yet, they reacted to this trouble by singing praises to God! What enabled them to respond this way? The answer—they filtered their dire situation through two awesome realities found in
Psalm 100:
"Know ye that the LORD he is God" (v. 3) and "the LORD is good" (v. 5).
The full verse of Psalm 100:3 reads, "Know ye that the LORD he is God: it is he that hath made us, and not we ourselves; we are his people, and the sheep of his pasture." Paul lived life knowing that Yahweh was the potter and he was the clay, just an earthen vessel employed in the Lord's service (
2 Corinthians 4:7
). Although Paul faced countless trials, he didn't "fear" evil, for the Shepherd's "rod and staff" comforted him (
Psalm 23:4
). Our Shepherd, like Paul's, is a loving and caring Shepherd (
Psalm 78:13
).
Not only did Paul know that Yahweh is God, he also knew that "the LORD is good" (
Psalm 100:5
). God's steadfast love motivates all He does. Both truths are preceded with the following injunctions to praise God: "Make a joyful noise" (v. 1), "serve the LORD with gladness" (v. 2), "come before his presence with singing" (v. 2), "enter into his gates with thanksgiving" (v. 4), and "be thankful unto him" (v. 4).
Like with Paul and Silas in prison, praise and thanksgiving should characterize all believers who truly know that Yahweh is God and Yahweh is good. CM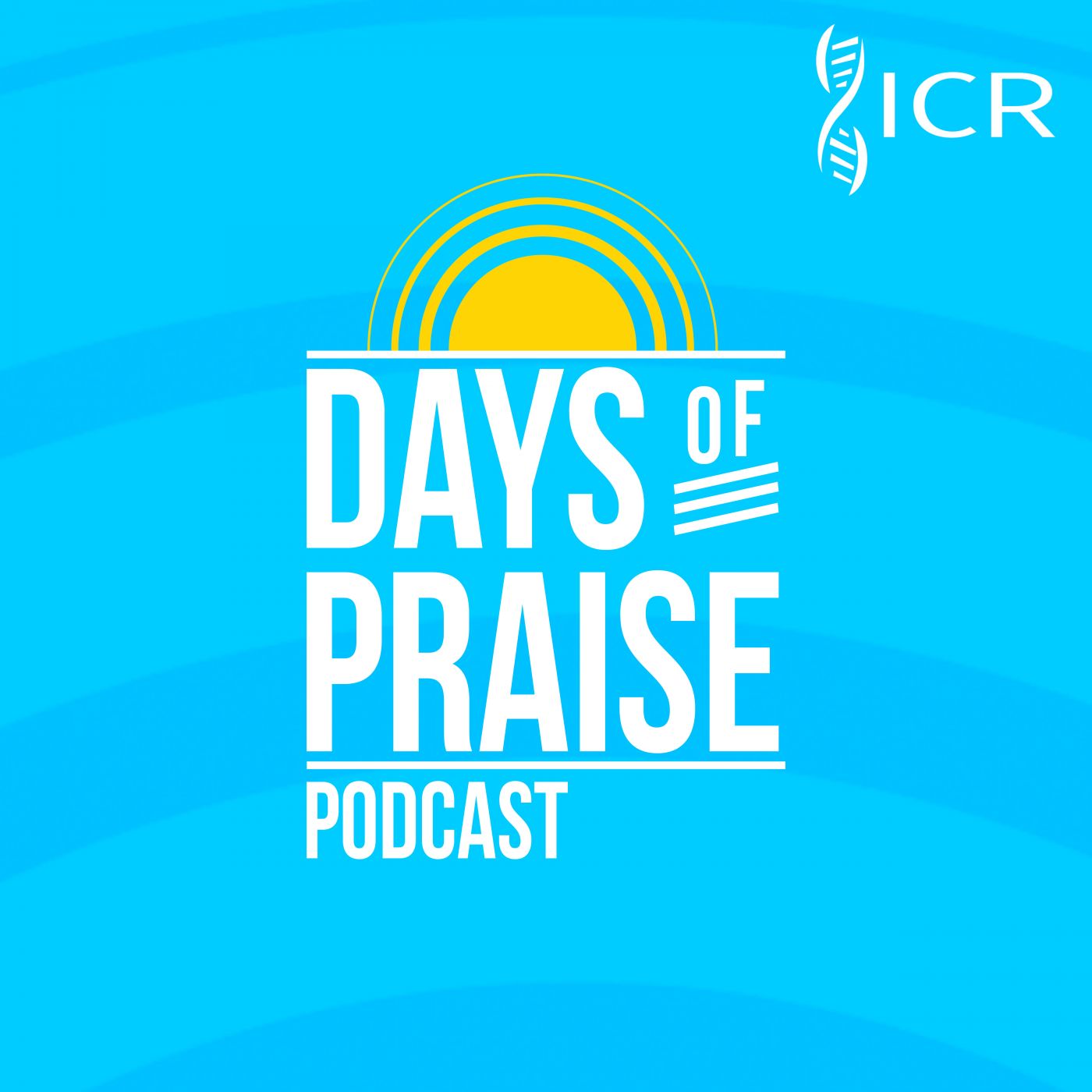 Days of Praise Podcast is a podcast based on the Institute for Creation Research quarterly print devotional, Days of Praise. Start your day with devotional readings written by Dr. Henry Morris, Dr. Henry Morris III, Dr. John Morris, and others to strengthen and encourage you in your Christian faith.