And this is the condemnation, that light is come into the world, and men loved darkness rather than light, because their deeds were evil. (John 3:19)
Make no mistake—those who love evil hate righteousness. Petty selfishness is often invoked to justify a host of social evils, and the sin burden constantly overlays human behavior. But an evil heart produces evil deeds and drives an evil person to commit atrocities. "For every one that doeth evil hateth the light, neither cometh to the light, lest his deeds should be reproved" (
John 3:20
).
Both the apostles James and Paul made the same observation. James noted that "wars and fightings" come from the "lusts that war in your members" (
James 4:1
). Paul bemoaned the conflict of "laws" that he sensed in his own body and called himself a "wretched man" because he couldn't seem to shake the "law of sin" (
Romans 7:18-24
).
The beloved apostle John insisted that the twice-born should never love the world or "the things that are in the world" because "all that is in the world, the lust of the flesh, and the lust of the eyes, and the pride of life, is not of the Father, but is of the world" (
1 John 2:15-16
).
Once a decision is made to reject the overwhelming evidence of the "eternal power and Godhead" that the Creator has displayed for all to see (
Romans 1:20
), and once the personal conviction of the Holy Spirit has been spurned (
John 16:7-11
), nothing remains but social pressure to do good. And when that wanes (as it surely will), the individual person cycles ever more rapidly into a godless lifestyle, falling away "from the faith...having their conscience seared with a hot iron" (
1 Timothy 4:1-2
). HMM III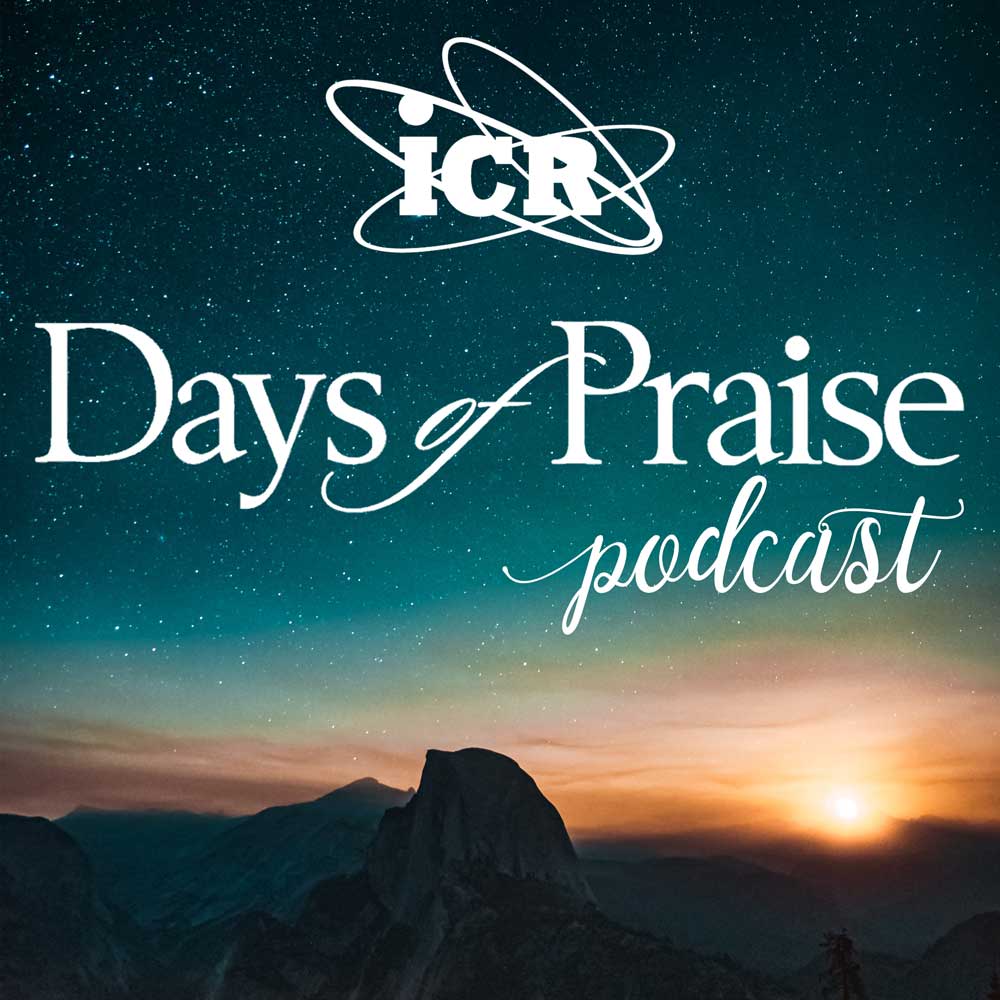 Days of Praise Podcast is a podcast based on the Institute for Creation Research quarterly print devotional, Days of Praise. Start your day with devotional readings written by Dr. Henry Morris, Dr. Henry Morris III, Dr. John Morris, and others to strengthen and encourage you in your Christian faith.