And he shall judge among the nations, and shall rebuke many people: and they shall beat their swords into plowshares, and their spears into pruning hooks: nation shall not lift up sword against nation, neither shall they learn war any more. (Isaiah 2:4)
It has been over 100 years since "The War to End All Wars" ended in victory for those who had "fought to make the world safe for democracy." A celebration of thanksgiving followed, and a holiday was established to commemorate that great Armistice Day (now Veterans Day).
However, an even greater war soon followed, only to be repeated by innumerable local wars and revolutions. Instead of a world of liberty and democracy, many of the world's nations are now under the brutal heel of totalitarian dictatorships. With the threat of potential nuclear obliteration hanging over the world, the prophecy of Christ is being literally fulfilled: "Men's hearts failing them for fear, and for looking after those things which are coming on the earth" (
Luke 21:26
).
In the 25 centuries since our text was first uttered, there has been a war going on somewhere in the world at least 11 out of every 12 years, and it certainly seems unlikely that such a promise will ever be fulfilled.
Yet it is God who has promised, and only He can accomplish it. "He shall judge among the nations, and shall rebuke many people" (our text for today). "Of the increase of His government and peace there shall be no end....The zeal of the LORD of hosts will perform this" (
Isaiah 9:7
). When the Lord Jesus Christ comes again, "he shall speak peace unto the (nations): and his dominion shall be from sea even to sea, and from the river even to the ends of the earth" (
Zechariah 9:10
). Finally, world peace will come, and Christ "shall reign for ever and ever" (
Revelation 11:15
). HMM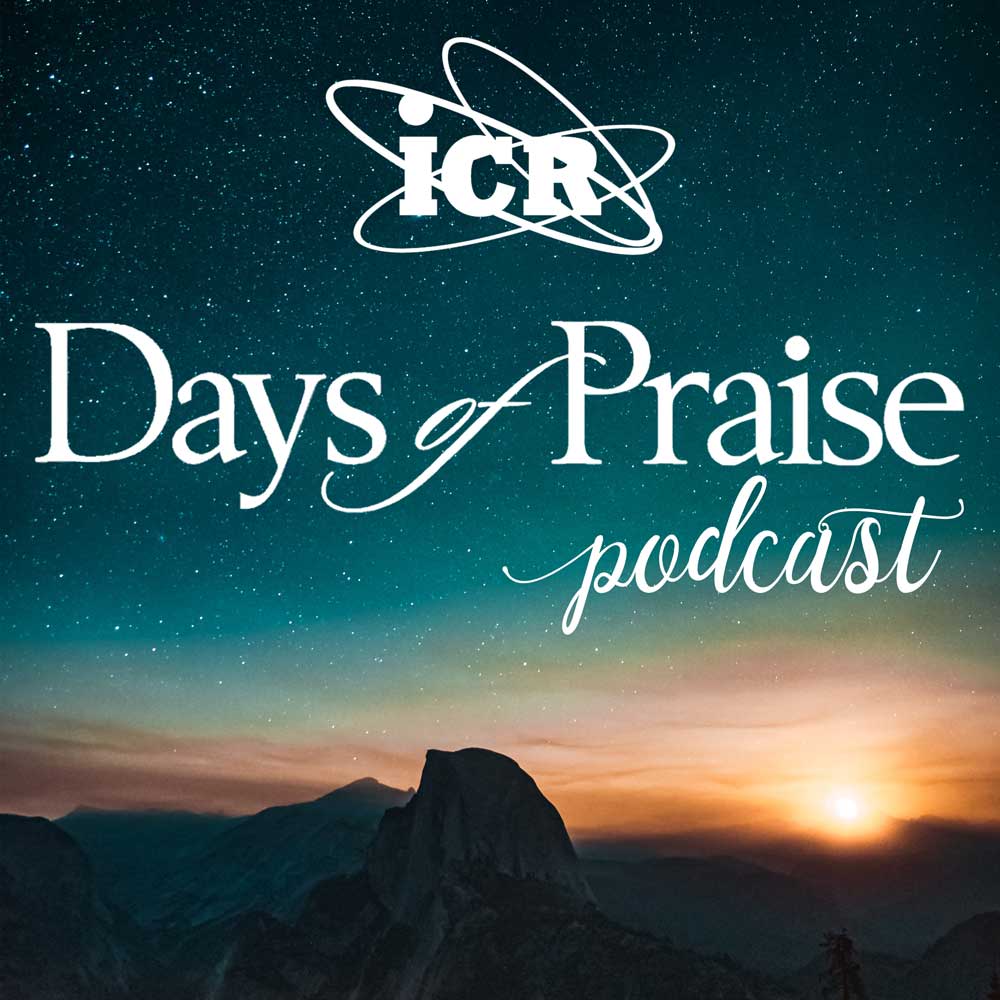 Days of Praise Podcast is a podcast based on the Institute for Creation Research quarterly print devotional, Days of Praise. Start your day with devotional readings written by Dr. Henry Morris, Dr. Henry Morris III, Dr. John Morris, and others to strengthen and encourage you in your Christian faith.