By the time Dr. Henry Morris founded the Institute for Creation Research in 1970, he had already conducted an extensive speaking ministry on the topic of creation science around the country for over a decade. A gifted teacher, Dr. Morris spoke at churches and universities, scientific groups and public gatherings, all with the desire to communicate the authority and authenticity of the Word of God. While chairman of the engineering school at Virginia Tech, Dr. Morris helped plant a church in Blacksburg, Virginia.
With the founding of ICR, Dr. Morris continued to speak widely, adding Dr. Duane Gish to the team early on. The two men began to debate evolutionists frequently on university campuses, winning handily each time with their insistence on proper interpretation of the evidence.
Through the decades, Dr. Morris enlisted other men to join ICR's professional science staff, and many of them became widely known for both their writing and speaking. And that emphasis of communication continues now in ICR's 40th year, with new faces and new voices heralding the same message: Jesus Christ is Creator and Lord.
In December, Assistant Editor Christine Dao presented the new science staff at ICR, giving you a peek inside the research department. This month she highlights those on the ICR speaking team. You can also find this information at our Events page on our website.
Our goal in presenting these speakers to you is twofold--for you to consider bringing a creation speaker to your church, school, or conference, and for you to add these individuals to your prayer list, asking God to bless their teaching each and every time they travel to communicate the message of the Creator.
---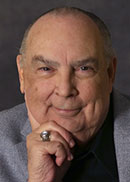 | | |
| --- | --- |
| Name: | Dr. Henry Morris III |
| Title: | Chief Executive Officer |
| Specialty: | Bible, Apologetics, Worldview |
Dr. Henry Morris III holds four earned degrees, including a D.Min. from Luther Rice Seminary and the Presidents and Key Executives MBA from Pepperdine University. A former college professor, administrator, business executive, and senior pastor, Dr. Morris is an articulate and passionate speaker frequently invited to address church congregations, college assemblies, and national conferences. The eldest son of ICR's founder, Dr. Morris has served for many years in conference and writing ministry. His love for the Word of God and passion for Christian maturity, coupled with God's gift of teaching, has given Dr. Morris a broad and effective ministry over the years. He has authored numerous articles and books, including The Big Three: Major Events that Changed History Forever, Exploring the Evidence for Creation, and 5 Reasons to Believe in Recent Creation.
---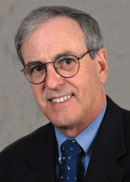 | | |
| --- | --- |
| Name: | Dr. John Morris |
| Title: | President |
| Specialty: | Geology, Noah's Ark/Flood, Fossil Record, Age of the Earth, Mount St. Helens |
Dr. John Morris, perhaps best known for leading expeditions to Mt. Ararat in search of Noah's Ark, served on the University of Oklahoma faculty before joining the Institute for Creation Research in 1984. He received his Doctorate in Geological Engineering at the University of Oklahoma in 1980. Dr. Morris held the position of Professor of Geology before being appointed President in 1996. He travels widely around the world speaking at churches, conferences, schools, and scientific meetings. Dr. Morris has written numerous books and articles on the scientific evidence that supports the Bible. Dr. Morris is the author or co-author of such books as The Young Earth, The Modern Creation Trilogy, and the newly released The Fossil Record: Unearthing Nature's History of Life.
---
| | |
| --- | --- |
| Name: | Dr. Steve Austin |
| Title: | Senior Research Scientist and Chair, Geology Department |
| Specialty: | Geology, Mount St. Helens, Grand Canyon |
Dr. Steve Austin received his Ph.D. from Pennsylvania State University in 1979. He has performed geologic research on six of the seven continents of the world and is the author of three books, three videos, one computer software package, and more than forty technical geology papers. He recently led a team of scientists from the Geological Society of America on a field trip to Mount St. Helens to study the remarkable landforms that have formed within the landscape in just the last 30 years. His current research interests include studying the mass-kill event and rapid burial of nautiloid fossils in a limestone layer within the Grand Canyon, the mega-flood deposits within the Santa Cruz River valley of southern Argentina, and the frozen spruce tree cones found buried deep in the peat layer on the shore of the Arctic Ocean in extreme northern Canada.
---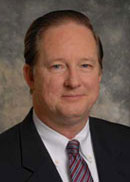 | | |
| --- | --- |
| Name: | Lawrence Ford |
| Title: | Director of Communications |
| Specialty: | Bible, Apologetics, Worldview |
Lawrence Ford oversees the public side of ICR's ministry through the development of new publications, the production of radio, television, and conference programs, and other facets of the ministry that connect ICR to the world. He is the Executive Editor of the monthly magazine Acts & Facts, the daily devotional Days of Praise, and other publications. After his study of mathematics at U.C. San Diego, Mr. Ford entered the ministry and received training at Columbia International University and Dallas Theological Seminary. An ordained Baptist minister and former pastor, he previously served as a missionary on three continents. Mr. Ford writes extensively for ICR's publications, and as ICR's spokesman fields media requests from outlets such as The Boston Globe, The Austin American-Statesman, The Dallas Morning News, Fox News, and others.
---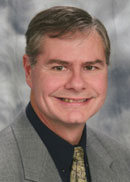 | | |
| --- | --- |
| Name: | Dr. Randy Guliuzza |
| Title: | National Representative |
| Specialty: | Human Body, Apologetics, Worldview |
Dr. Randy Guliuzza is a captivating speaker who presents well-documented and often humorous scientific and biblical talks to audiences of all ages. He has represented ICR in several scientific debates at secular universities and in other forums. Dr. Guliuzza has a B.S. in Engineering from the South Dakota School of Mines and Technology, a B.A. in theology from Moody Bible Institute, an M.D. from the University of Minnesota, and a Masters in Public Health from Harvard University. Dr. Guliuzza served nine years in the Navy Civil Engineer Corps and is a registered Professional Engineer. In 2008, he retired as Lt. Col. from the U.S. Air Force, where he served as Flight Surgeon and Chief of Aerospace Medicine. He is the author of the recently released book Made in His Image.
---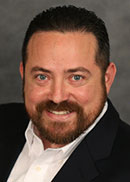 | | |
| --- | --- |
| Name: | Lalo Gunther |
| Title: | Special Events Coordinator |
| Specialty: | Youth Ministry |
Before becoming a Christian in 1995, Lalo Gunther was a member of a gang in southern California. He was saved after a police officer witnessed to him about Christ, and he left his former lifestyle behind. He graduated from San Diego Christian College (formerly Christian Heritage College, co-founded by ICR founder Dr. Henry Morris) and went to work in ICR's distribution warehouse in 2000, eventually managing ICR's warehouse operations. Mr. Gunther is a former youth pastor and has a passion for conveying the truth of the gospel to young people. He currently serves as ICR's Special Events Coordinator and represents ICR at numerous conferences and seminars around the country each year.
---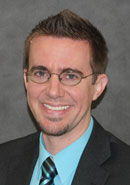 | | |
| --- | --- |
| Name: | Dr. Nathaniel Jeanson |
| Title: | Research Associate |
| Specialty: | Biology, Stem Cells |
After receiving his Ph.D. in cell and developmental biology from Harvard Medical School in 2009, Dr. Nathaniel Jeanson joined ICR as a research associate. While at Harvard, he assisted in adult stem cell research, specifically on the role of Vitamin D in regulating blood stem cells. Dr. Jeanson also had the opportunity to be a stem cell panelist at the Massachusetts Citizens for Life convention and to submit testimony when the Massachusetts legislature tried to overturn laws prohibiting the use of human embryonic stem cells.
---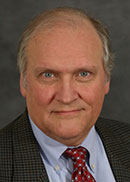 | | |
| --- | --- |
| Name: | Dr. James J. S. Johnson |
| Title: | Special Counsel, Associate Professor of Apologetics |
| Specialty: | Education, History, Biblical Studies |
Dr. James Johnson serves ICR's legal needs and oversees special projects in Christian education and apologetics. He has taught for three Christian colleges in Texas: LeTourneau University, Dallas Christian College, and Concordia University Texas. Beyond legal topics, he specializes in U.S. and world political history, ethics, ecology, and family history, and is credentialed by ACSI. He received his J.D. in 1984 from the University of North Carolina, which included studies at Duke University Law School, and in 1996 obtained his Th.D. His educational background includes earned degrees in religion and the natural sciences. For his scholarship in biblical languages and their cognates--mostly Hebrew, Aramaic, and Moabite--at Wake Forest University, Dr. Johnson was awarded the American Bible Society Award in 1982.
---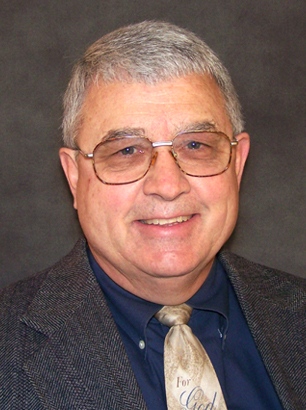 | | |
| --- | --- |
| Name: | Dr. Charles McCombs |
| Title: | Associate Professor of Chemistry, Assistant Director of NCSF |
| Specialty: | Chemistry, Age of the Earth |
Dr. Charles McCombs has been an active creation speaker since 1998, during which time he was also a teacher and administrator of a Christian school in Florida prior to joining ICR in 2008. Dr. McCombs is the author of two books: Evolution Hopes You Don't Know Chemistry and Is Creation Really Important? He holds a B.S. degree in Chemistry from California State University Long Beach, and a Ph.D. in Organic Chemistry from UCLA. He served as the Senior Research Chemist for Eastman Chemical Company for 21 years and holds 20 patents.
---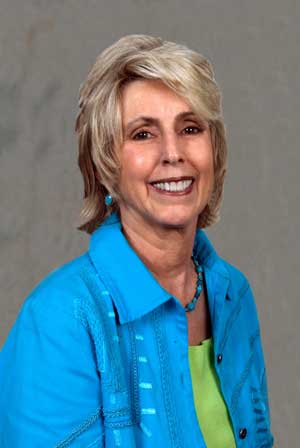 | | |
| --- | --- |
| Name: | Dr. Patricia Nason |
| Title: | Professor and Chair, Science Education |
| Specialty: | Education, Science Classroom Curriculum |
Dr. Patricia Nason is Professor and Chair of the Department of Science Education for the Institute for Creation Science Graduate School. She is a graduate of Sam Houston State University (B.A., Education) and Texas A&M University (M.Ed. and Ph.D.). Dr. Nason's teaching experience includes lecturer and researcher in the Department of Curriculum and Instruction at Texas A&M University, and professor of science education at the University of North Carolina and Stephen F. Austin State University. She has taught full-time at ICR since 2004. Dr. Nason also taught middle school science and was grade-level department chairman for six years in Houston, Texas.
---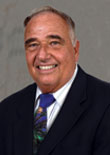 | | |
| --- | --- |
| Name: | Dr. Gary Parker |
| Title: | Senior Science Lecturer, Professor of Biology |
| Specialty: | Geology/Paleontology, Biology |
Dr. Gary Parker graduated magna cum laude in biology/chemistry from Wabash College in 1962, where he was also elected to the National Scholastic Honorary Society, Phi Beta Kappa. His master's thesis was published in Copeia and presented at a major scientific conference. His doctoral work, supported by a competitive 15-month fellowship grant from the National Science Foundation, was completed as he emerged as a creationist, enabling him to add paleontology as an emphasis to his Ed.D. in Biology/Geology from Ball State University in 1973. Known for his warmth and casual style, Dr. Gary Parker is a creation science speaker and writer popular across the United States and around the world. He is also the author of numerous books, including Creation: Facts of Life and Building Blocks in Science.
---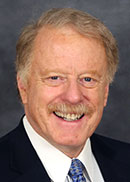 | | |
| --- | --- |
| Name: | Frank Sherwin |
| Title: | Senior Science Lecturer |
| Specialty: | Zoology, Oceans, Noah's Flood, Microbiology, Dinosaurs |
Frank Sherwin received his bachelors degree in biology from Western State College, Gunnison, Colorado, in 1978. After several years as an Emergency Medical Technician for a municipal fire department, he attended graduate school at the University of Northern Colorado, where he studied under one of the foremost parasitologists in America. In 1985, Mr. Sherwin obtained a masters degree in zoology and published his research in the Journal of Parasitology. From 1987 to 1996, Mr. Sherwin taught a variety of biology, nursing, and premedical courses at Pensacola Christian College. He contributes his scientific expertise to a variety of ICR's publications on creation science. He is the author of The Ocean Book and co-author of The Human Body: An Intelligent Design, and is one of ICR's most sought-after speakers.
---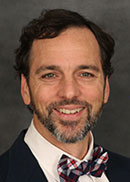 | | |
| --- | --- |
| Name: | Brian Thomas |
| Title: | Science Writer |
| Specialty: | Biology, Problems in Evolution, Origin of Life, Dinosaurs |
Brian Thomas received his bachelors degree in biology from Stephen F. Austin State University, Nacogdoches, Texas, in 1993. After teaching at Angelina Christian School and beginning graduate studies in science education at the Institute for Creation Research Graduate School, he returned to Stephen F. Austin State, where he earned a masters degree in biotechnology in 1999. From 2000 to 2005, he taught 9th and 12th grade biology at Ovilla Christian School in Ovilla, Texas, as well as general biology and general chemistry as an adjunct professor at Navarro College, Waxahachie, Texas. He taught biology, chemistry, and anatomy as an assistant professor at Dallas Baptist University from 2005 until 2008, and co-founded the Center for Christian Apologetics in Houston. Mr. Thomas is the Science Writer at ICR, where he is responsible for contributing daily news, magazine articles, editing, and speaking.
---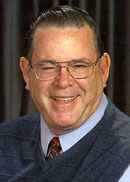 | | |
| --- | --- |
| Name: | Dr. Larry Vardiman |
| Title: | Chair, Astro/Geophysics Department |
| Specialty: | Atmospheric Studies, Climate Change, Ice Age, Age of the Earth's Atmosphere |
While obtaining his Ph.D., Dr. Larry Vardiman served as a research assistant at Colorado State University's Department of Atmospheric Science (1970-74) and as a consulting meteorologist at Western Scientific Services (1973-74). After receiving his degree, he stayed in Colorado and served as a consultant to the Colorado Governor's Advisory Panel on Weather Modification and as meteorologist for the Bureau of Reclamation, Division of Atmospheric Resources Research in Denver, CO (1974-82). Dr. Vardiman also worked for the United States Air Force as an officer with the Air Weather Service in the Aerospace Modification Division at Scott Air Force Base. Before coming to ICR, he taught at Christian Heritage College as a Professor of Natural Sciences from 1982 to 1989, serving as Academic Vice President from 1987 to 1989. Dr. Vardiman was a major participant and director of ICR's Radioisotopes and the Age of the Earth (RATE) research project. Much of his scientific contributions have been in the areas of cloud seeding, ice crystal growth and evolution, the age of the earth's atmosphere, ice sheet formation during the Ice Age, and catastrophic hurricane formation.
* Mr. Ford is Executive Editor at the Institute for Creation Research.
Cite this article: Ford, L. 2010. Communicating the Message of the Creator. Acts & Facts. 39 (2): 4-6.