"Ye are of your father the devil, and the lusts of your father ye will do. He was a murderer from the beginning, and abode not in the truth, because there is no truth in him. When he speaketh a lie, he speaketh of his own: for he is a liar, and the father of it." (John 8:44)
The third verse of "A Mighty Fortress Is Our God" focuses on Satan's end. God has willed triumph through His truth.
And though this world, with devils filled,
Should threaten to undo us,
We will not fear; for God hath willed
His truth to triumph through us:
The Prince of Darkness grim—We tremble not for him;
His rage we can endure, For lo, his doom is sure,
One little word shall fell him.
When Satan was cast from heaven, fully a third of the angels fell with him (
Revelation 12:4
), such that a "legion" of them could inhabit one individual (
Mark 5:9
). But God has other plans for His children. He desires "to turn them from darkness to light, and from the power of Satan unto God, that they might receive forgiveness of sins" (
Acts 26:18
). He desires us to "resist the devil" (
James 4:7
) and not "give place to the devil" (
Ephesians 4:27
).
He also has plans for Satan, including "everlasting chains under darkness" (
Jude 1:6
), and "everlasting fire, prepared for the devil and his angels" (
Matthew 25:41
). Just one word and Satan will be "cast into the lake of fire and...tormented day and night for ever and ever" (
Revelation 20:10
). Jesus, anticipating His execution, spoke of it triumphantly. This had been His Father's will all along. "Now shall the prince of this world be cast out. And I, if I be lifted up from the earth, will draw all men unto me" (
John 12:31-32
), and now the battle is His. JDM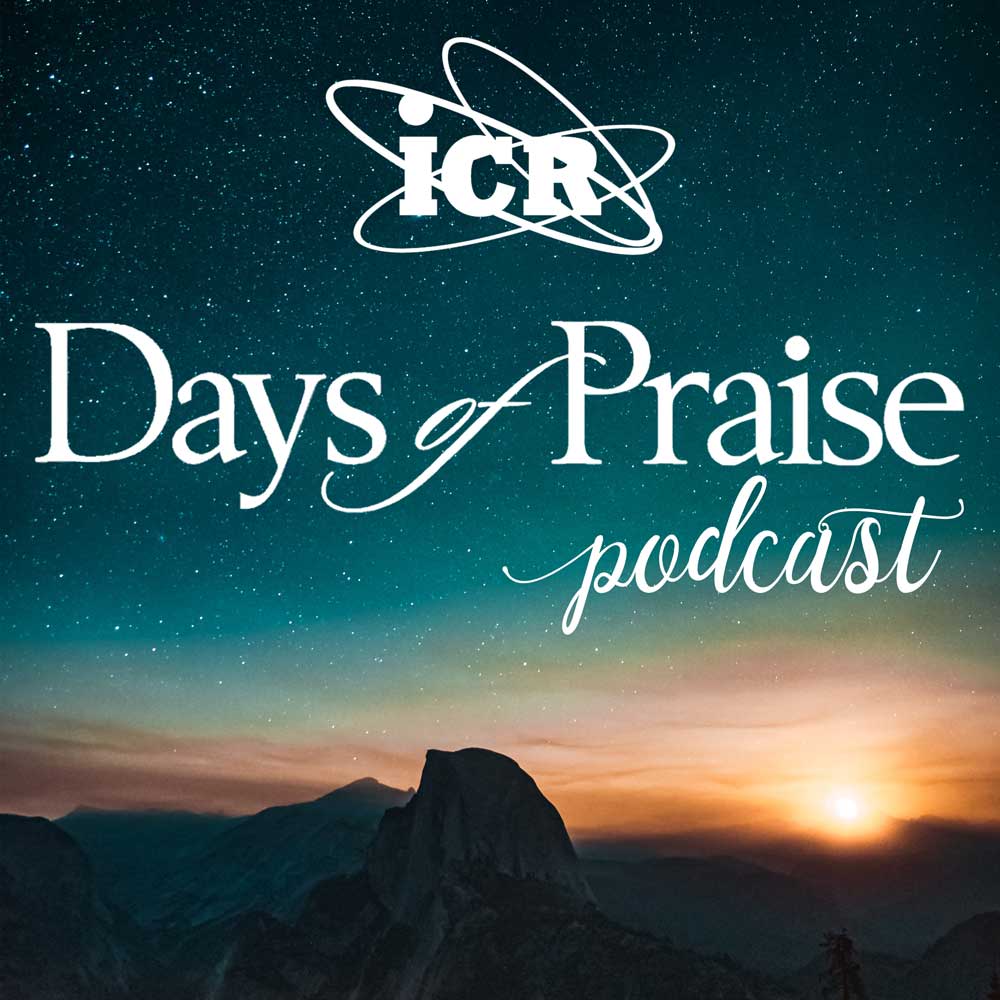 Days of Praise Podcast is a podcast based on the Institute for Creation Research quarterly print devotional, Days of Praise. Start your day with devotional readings written by Dr. Henry Morris, Dr. Henry Morris III, Dr. John Morris, and others to strengthen and encourage you in your Christian faith.