"Jesus answered, Verily, verily, I say unto thee, Except a man be born of water and of the Spirit, he cannot enter into the kingdom of God." (John 3:5)
Nicodemus was confused the night when Jesus first spoke of the necessity of the new birth and then equated it with the symbol of baptism. Christ then indicated that the reality in both was the supernatural work of God, the Holy Spirit. "Except a man be born of water [that is, the Spirit], he cannot enter into the kingdom of God [with 'and' understood as 'even']."
The miracle of regeneration is thus a work of the Spirit, and just as "the wind bloweth where it listeth, and thou hearest the sound thereof, but canst not tell whence it cometh, and whither it goeth: so is every one that is born of the Spirit" (
John 3:8
). It is not some soul-winning methodology but the Holy Spirit who does the work, and He (like the invisible wind) may work in a great variety of different ways.
This work of the Holy Spirit in bringing salvation to the unsaved is so great and so complex that it must be described in a variety of figures to convey the whole reality. In the first place, He must bring conviction of sin and the need of salvation. "When he is come, he will reprove the world of sin, and of righteousness, and of judgment" (
John 16:8
).
Then, as the sinner repents and believes on Christ, the Spirit baptizes him into Christ. "For by one Spirit are we all baptized into one body" (
1 Corinthians 12:13
). As a member of Christ's body, he is made a partaker of His resurrection life. Simultaneously, "after that ye believed, ye were sealed with that holy Spirit of promise" (
Ephesians 1:13
), and "the Spirit of God dwelleth in you" (
1 Corinthians 3:16
). All of this becomes the mighty miracle of spiritual birth. "According to his mercy he saved us, by the washing of regeneration, and renewing of the Holy Ghost" (
Titus 3:5
). HMM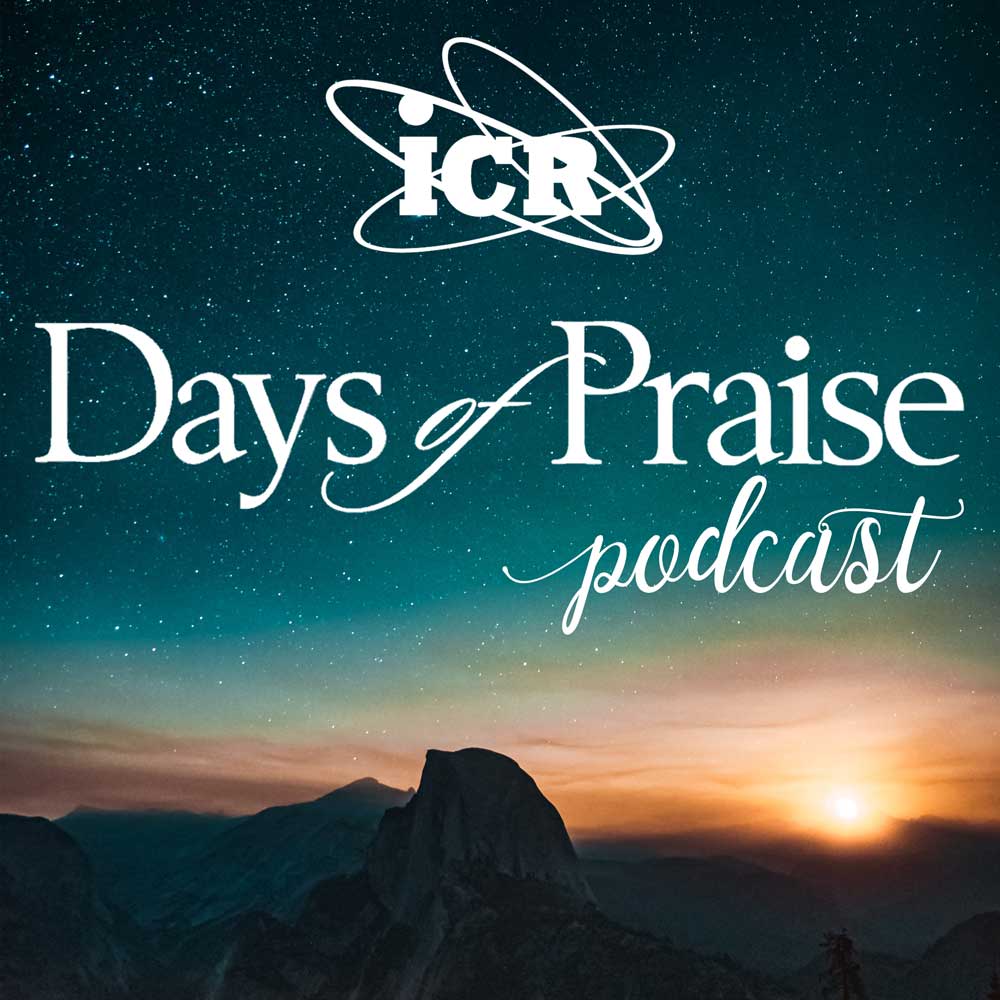 Days of Praise Podcast is a podcast based on the Institute for Creation Research quarterly print devotional, Days of Praise. Start your day with devotional readings written by Dr. Henry Morris, Dr. Henry Morris III, and Dr. John Morris to strengthen and encourage you in your Christian faith.