"And we declare unto you glad tidings, how that the promise which was made unto the fathers, God hath fulfilled the same unto us their children, in that he hath raised up Jesus again; as it is also written in the second psalm, Thou art my Son, this day have I begotten thee." (Acts 13:32-33)
Here is a clear instance in which the gospel ("glad tidings") was preached in the Old Testament. The Holy Spirit, through the psalmist David, promised that one day the Son of God would rise from the dead—the "first born from the dead" (
Colossians 1:18
). The Lord Jesus actually used certain psalms to prove His own deity, quoting
Psalm 110:1
(
Matthew 22:43
- 45) and
Psalm 82:6
(
John 10:34-36
) in support of His claims.

This unique passage in the book of Acts offers another fascinating item of information that is often overlooked. By identifying the second psalm as such, the writer (guided by the Spirit) tells us in effect that the chapter divisions of the book of Psalms were there by divine ordination right from the first. Furthermore, since each of the psalms is a poem, with clear-cut verse divisions, this longest book in the Word of God was evidently subdivided into chapters and verses by divine inspiration. Similar divisions were later added to the other books by biblical scholars in the Middle Ages, but they were in the psalms from the beginning. It is not surprising, then, that we can find many remarkable examples of design in the very structure of the book of Psalms (e.g., the 22 stanzas of eight verses each in Psalm 119).
This second psalm is the first of the so-called Messianic psalms, but actually the Lord Jesus Christ and His glorious gospel of salvation are clearly present in every one of the 150 psalms. "Kiss the Son, lest he be angry, and ye perish from the way, when his wrath is kindled but a little. Blessed are all they that put their trust in him" (
Psalm 2:12
). HMM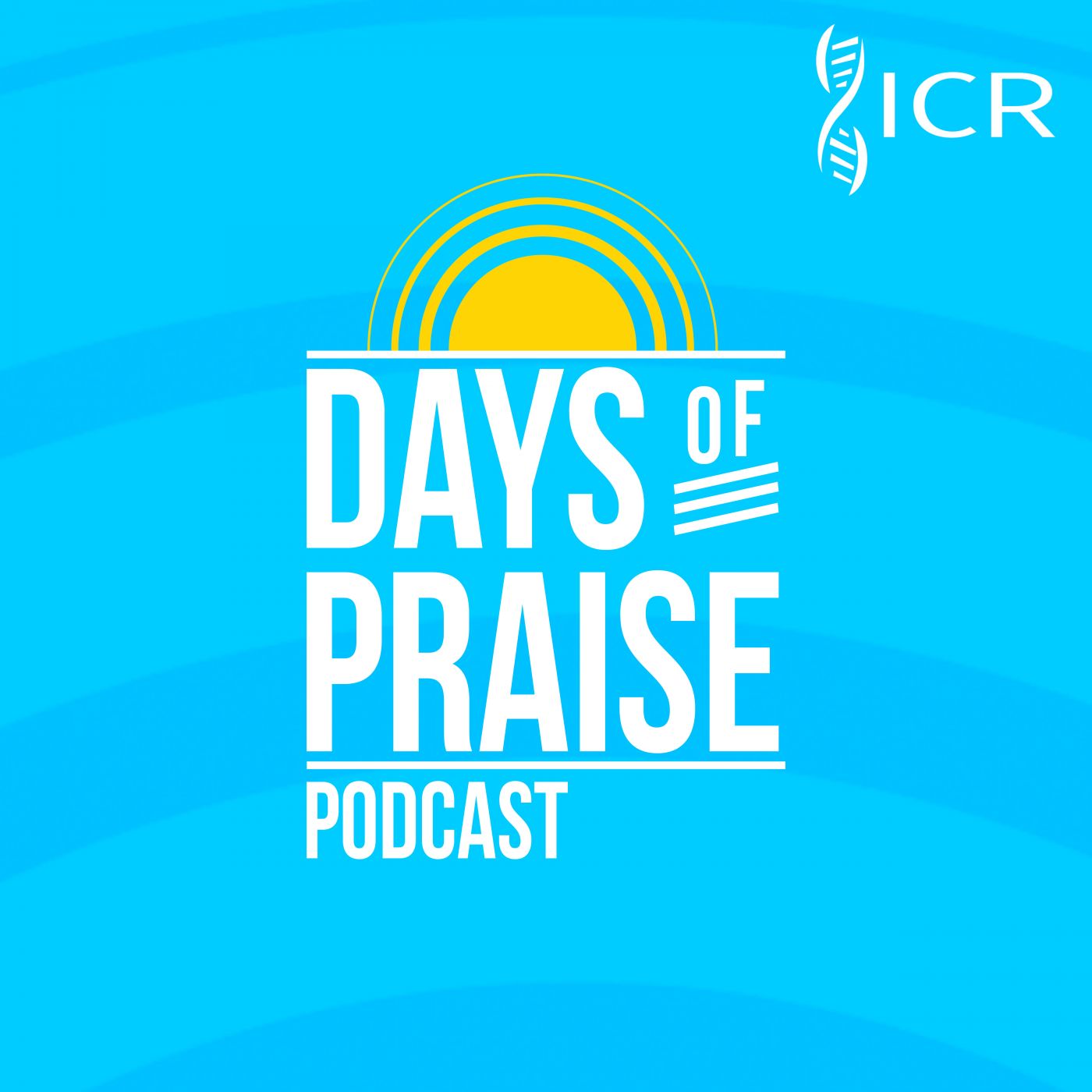 Days of Praise Podcast is a podcast based on the Institute for Creation Research quarterly print devotional, Days of Praise. Start your day with devotional readings written by Dr. Henry Morris, Dr. Henry Morris III, Dr. John Morris, and others to strengthen and encourage you in your Christian faith.