"And you, that were sometime alienated and enemies in your mind by wicked works, yet now hath he reconciled in the body of his flesh through death, to present you holy and unblameable and unreproveable in his sight." (Colossians 1:21-22)
The reconciliation act abolishes one condition and establishes another. We were "aliens...from the covenants of promise, having no hope and without God in the world" (
Ephesians 2:12
) with our "understanding darkened" and ignorance due to a blindness of our heart (
Ephesians 4:18
). We were enemies whose "friendship of the world" made us at "enmity with God" (
James 4:4
).
We are reconciled now. "For when we were yet without strength, in due time Christ died for the ungodly" (
Romans 5:6
). Indeed, we are also "saved by his life. And not only so, but we also joy in God through our Lord Jesus Christ, by whom we have now received the atonement" (
Romans 5:10-11
) and are to be presented as a "chaste virgin to Christ" (
2 Corinthians 11:2
). Both individually and collectively, we are "being built up a spiritual house, an holy priesthood" (
1 Peter 2:5
) who will "shew forth the praises of him who hath called you out of darkness into his marvellous light" (
1 Peter 2:9
).
We can be absolutely sure that once we are reconciled, our alien state abolished and our adoption secured, our Lord Jesus remains the "merciful and faithful high priest in things pertaining to God, to make reconciliation for the sins of the people" (
Hebrews 2:17
). Reconciliation ensures that the Lord Jesus Himself will "stablish your hearts unblameable in holiness before God, even our Father, at the coming of our Lord Jesus Christ with all his saints" (
1 Thessalonians 3:13
).
"Thou wilt shew me the path of life: in thy presence is fulness of joy; at thy right hand there are pleasures for evermore" (
Psalm 16:11
). HMM III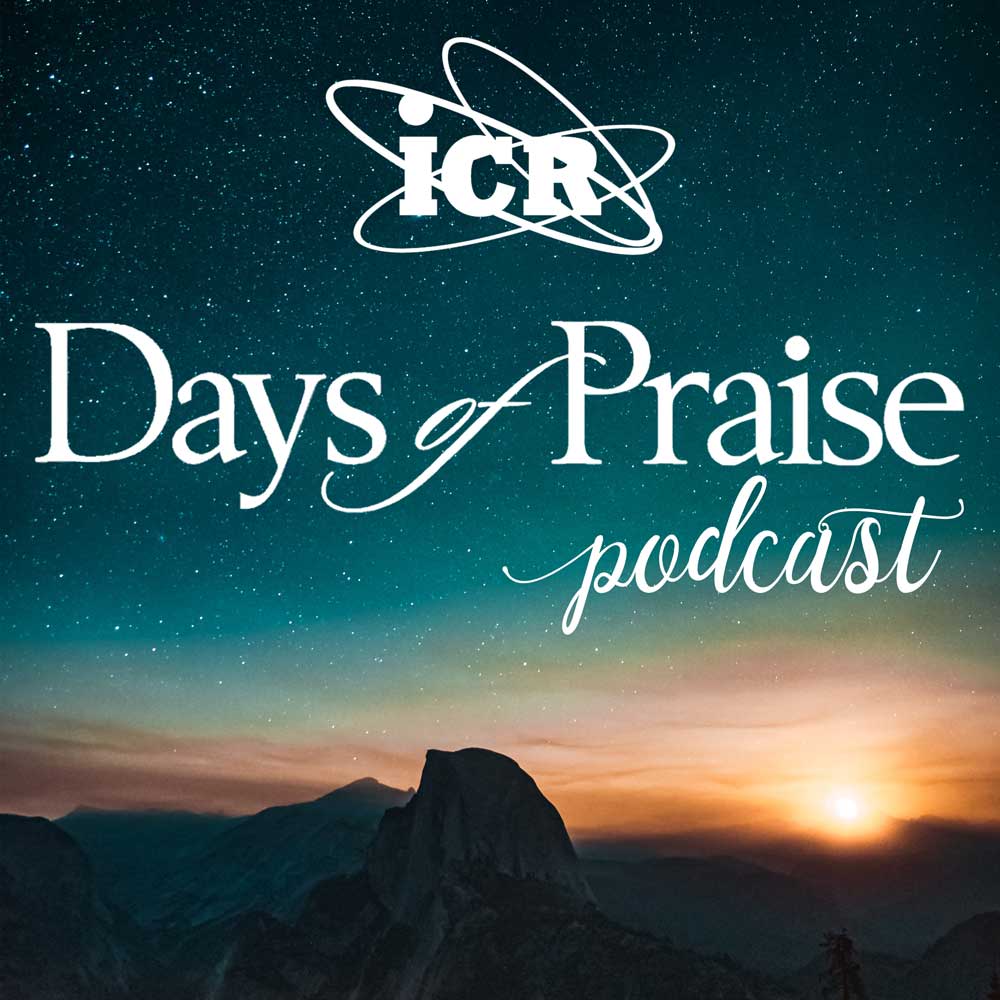 Days of Praise Podcast is a podcast based on the Institute for Creation Research quarterly print devotional, Days of Praise. Start your day with devotional readings written by Dr. Henry Morris, Dr. Henry Morris III, and Dr. John Morris to strengthen and encourage you in your Christian faith.