"And he bearing his cross went forth into a place called the place of a skull, which is called in the Hebrew Golgotha." (John 19:17)
The Hebrew word
golgotha
and the Latin word
calvarie
actually mean "skull." The Romans had selected a place of execution outside Jerusalem (
Hebrews 13:12
) but near the city (
John 19:20
), near a public highway (
Matthew 27:39
), and easily visible from some distance away (
Mark 15:40
). This has led many to speculate that it was on a hill, as in the first verse of the well-loved hymn "The Old Rugged Cross."
On a hill far away stood an old rugged cross,
The emblem of suffering and shame;
And I love that old cross where the dearest and best
For a world of lost sinners was slain.
Truly His cross involved great suffering: "Christ also suffered for us….Who his own self bore our sins in his own body on the tree, that we, being dead to sins, should live unto righteousness: by whose stripes ye were healed" (
1 Peter 2:21
, 24). Likewise, it involved great shame: "Christ hath redeemed us from the curse of the law, being made a curse for us: for it is written, Cursed is every one that hangeth on a tree" (
Galatians 3:13
). But this suffering and shame was not in vain, for as we see in both passages above, it was on our behalf. "Greater love hath no man than this, that a man lay down his life for his friends" (
John 15:13
).
However, God's dearest and best, indeed God's "only begotten Son" (
John 3:16
), was slain, not so much for "friends," but for enemies! A world of lost sinners put Him on the cross. "But God commendeth his love toward us, in that, while we were yet sinners, Christ died for us…when we were enemies, we were reconciled to God by the death of his Son" (
Romans 5:8
, 10). So I'll cherish the old rugged cross. JDM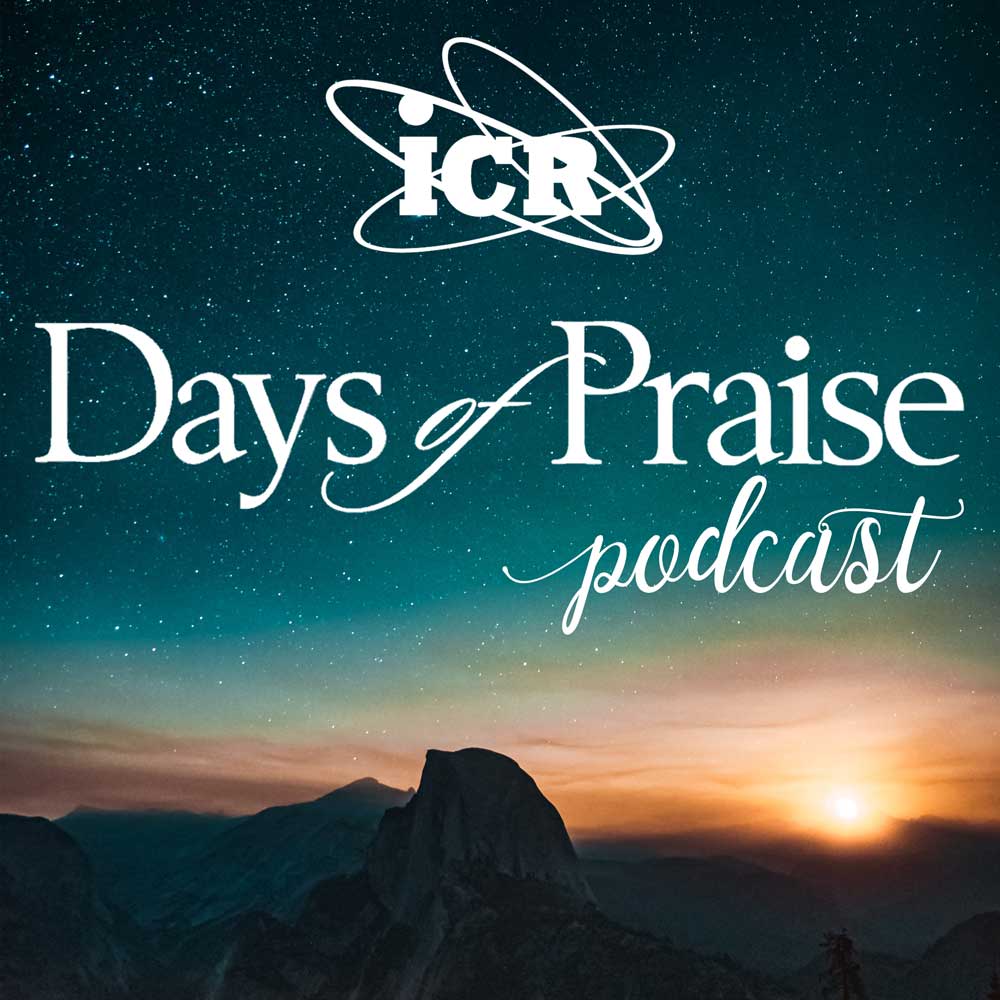 Days of Praise Podcast is a podcast based on the Institute for Creation Research quarterly print devotional, Days of Praise. Start your day with devotional readings written by Dr. Henry Morris, Dr. Henry Morris III, and Dr. John Morris to strengthen and encourage you in your Christian faith.