"Son of man, take up a lamentation upon the king of Tyrus, and say unto him, Thus saith the Lord GOD; Thou sealest up the sum, full of wisdom, and perfect in beauty." (Ezekiel 28:12)
This prophecy against the King of Tyre is very similar to the prophecy given over a century earlier against the King of Babylon (
Isaiah 14:3-28
). Both are ostensibly addressed to earthly kings, yet both are impossible to apply to any mere human monarch. In both instances, it becomes obvious that an evil spirit—in fact, none other than Satan himself—had possessed the bodies of these kings. Thus, God, through Ezekiel, is here speaking primarily to Satan.
Satan had been "full of wisdom, and perfect in beauty," but he became proud instead of thankful. "Thine heart was lifted up because of thy beauty, thou hast corrupted thy wisdom by reason of thy brightness: I will cast thee to the ground" (
Ezekiel 28:17
). He had been "the anointed cherub" on "the holy mountain of God" (v. 14), the highest of all the mighty cherubim, covering the very throne of God. But "thou hast sinned: therefore I will cast thee as profane out of the mountain of God: and I will destroy thee, O covering cherub, from the midst of the stones of fire" (v. 16).
Satan, the covering cherub, had been "created" (v. 13), but he was not content to serve his Creator. When he sinned—probably refusing to believe that God was his Creator, desiring God's throne for himself (
Isaiah 14:13
)—God cast him out, saying, "Thou wast perfect in thy ways from the day that thou was created, till iniquity was found in thee" (
Ezekiel 28:15
).
Yet, he still refuses to acknowledge God and has since persuaded multitudes of men and women to assume that they, too, can be "as gods" (
Genesis 3:5
). This belief can only—if they persist—result in their eternal ruin. HMM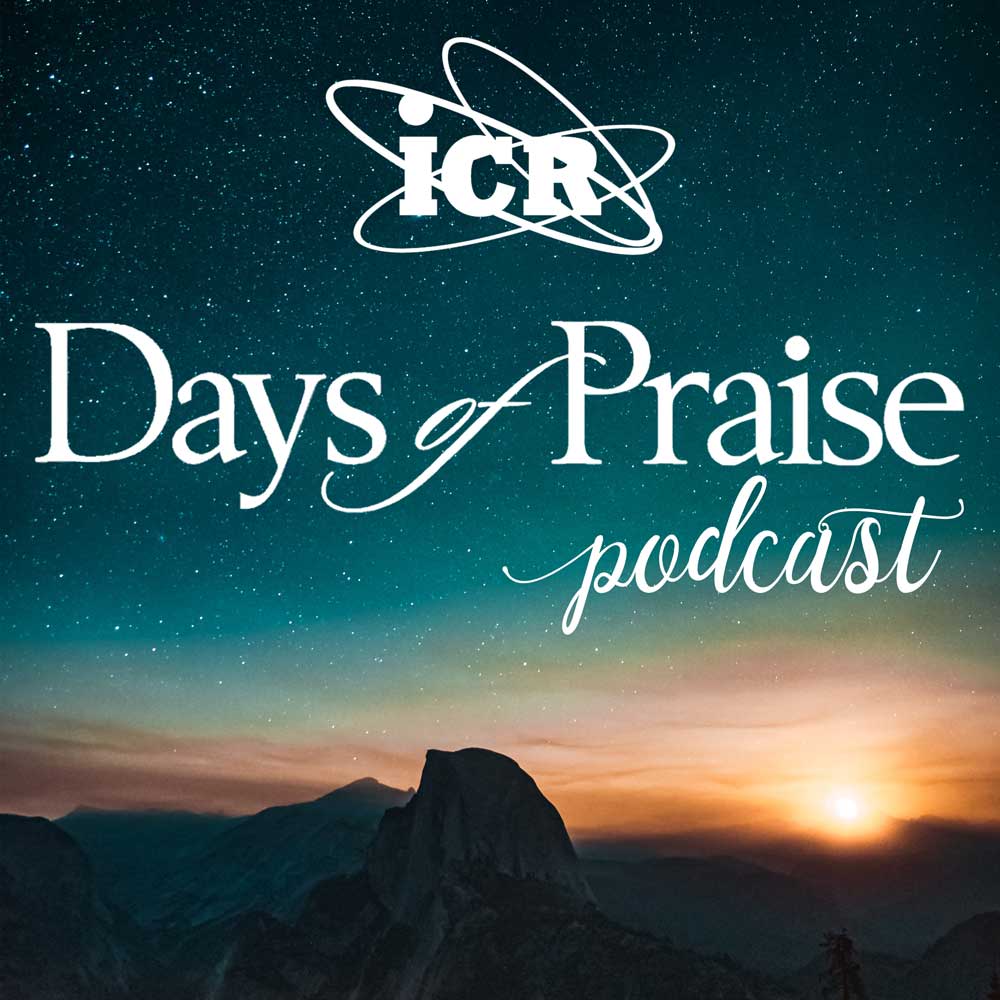 Days of Praise Podcast is a podcast based on the Institute for Creation Research quarterly print devotional, Days of Praise. Start your day with devotional readings written by Dr. Henry Morris, Dr. Henry Morris III, and Dr. John Morris to strengthen and encourage you in your Christian faith.