"The Lord shall be king over all the earth: in that day shall there be one LORD, and his name one." (Zechariah 14:9)
God cannot be defeated in His creative purpose for this earth and its people. In the beginning, there was only God. In the ending, there will be one Lord, and His name one.
In the meantime, He is working out His great plan of reconciliation, as revealed in His Word. In the magnificent book of Revelation, especially the last two chapters, we are carried forward in the Spirit into the never-ending glories of the renewed earth, with the great Creator and Redeemer dwelling there with His people eternally.
But in that final chapter, there are some final words from the Lord to guide and warn us until He returns. There is one
final invitation
, for example: "And let him that is athirst come" (
Revelation 22:17
). Then there is a
final warning
. This completed book of Scripture contains all that man will ever need to know concerning salvation, the Christian life, and God's great plans, so let no man "add unto these things," or "take away from the words of the book of this prophecy" (vv. 18-19). There is no salvation, except through His Word.
Next, there is a
final promise
. "He which testifieth these things saith, Surely I come quickly" (v. 20). Of all the promises of God, there is none more "exceeding great and precious" than this (
2 Peter 1:4
). In response, there is a
final prayer
, teaching us that this should be the climax of every believing prayer: "Amen. Even so, come, Lord Jesus" (v. 20). This is our greatest need!
Lastly, there is a
final benediction
, the same as the close of each of Paul's epistles, and the most wonderful of all the words of a holy, yet loving, Creator, "The grace of our Lord Jesus Christ be with you all. Amen" (v. 21). It is fitting that God's Word, which began with His creation, should end with His saving grace! HMM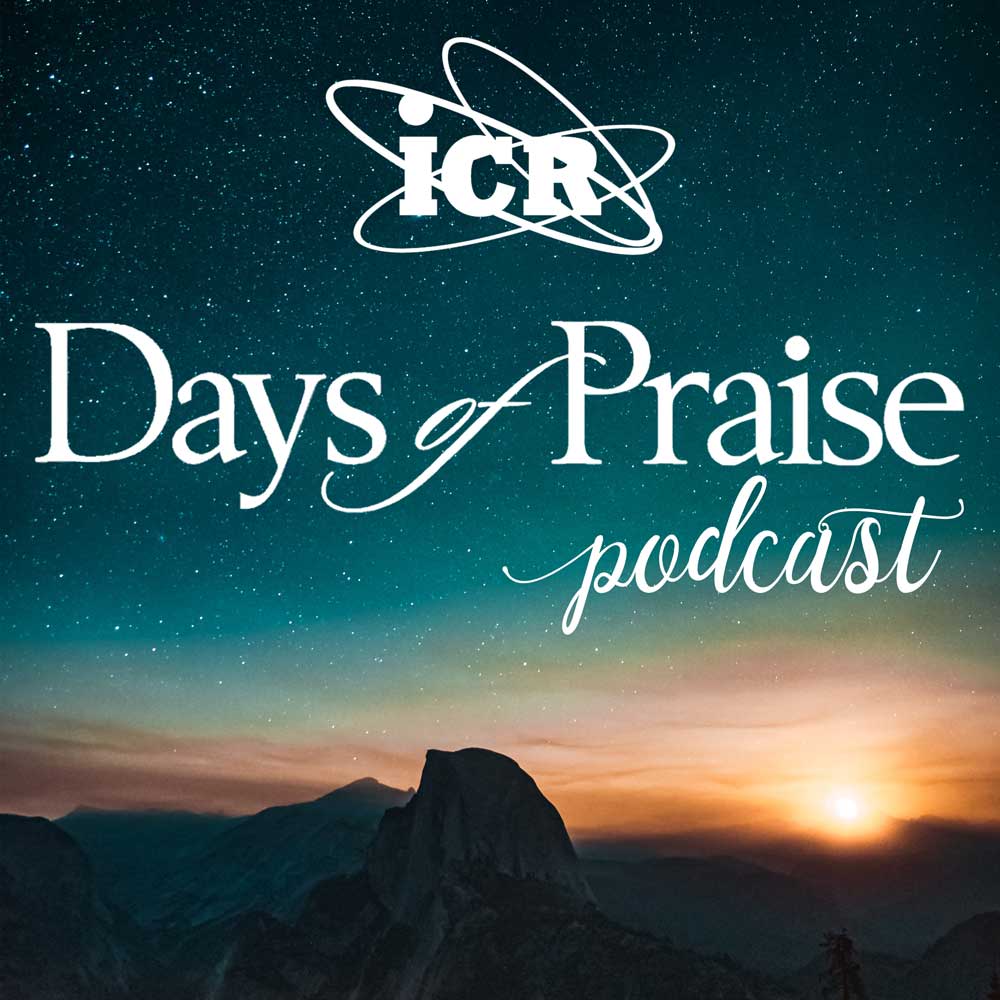 Days of Praise Podcast is a podcast based on the Institute for Creation Research quarterly print devotional, Days of Praise. Start your day with devotional readings written by Dr. Henry Morris, Dr. Henry Morris III, and Dr. John Morris to strengthen and encourage you in your Christian faith.