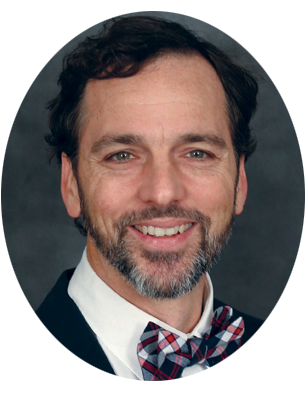 Dr. Brian Thomas
Research Scientist
Dinosaurs, Problems with Evolution, Human Origins
Brian Thomas received a master's in biotechnology in 1999 from Stephen F. Austin State University, Nacogdoches, Texas, and a Ph.D. in paleobiochemistry in 2019 from the University of Liverpool. He taught junior high and high school at Christian schools in Texas, as well as biology, chemistry, and anatomy as an adjunct and assistant professor at Dallas-area universities. In 2008 Dr. Thomas joined the Institute for Creation Research as a science writer and editor, contributing news and magazine articles, speaking on creation issues, and researching original tissue fossils. He was appointed as Research Associate in 2019 and Research Scientist in 2021. He is the author of Dinosaurs and the Bible; co-author of Parks Across America: Viewing God's Wonders Through a Creationist Lens, Fascinating Creatures: Evidence of Christ's Handiwork, and Human Origins; and a contributor to Guide to Creation Basics, Creation Basics & Beyond, Guide to Dinosaurs, Guide to the Human Body, Guide to the Universe, and Dinosaurs: God's Mysterious Creatures. His dissertation, Ancient and Fossil Bone Collagen Remnants, is available in book form.
Brian's Story

Follow Brian on Facebook and Twitter.
Available resources by Brian Thomas
Click here for ICR articles by Brian Thomas.
Click here for the ICR Speakers page.
Click here for the ICR Science Team page.
Technical Journal Publications
Thomas. B. et al. 2023. Attenuated Total Reflection Fourier Transform Infrared (ATR FT-IR) Spectroscopy Sensitivity to the Thermal Decay of Bone Collagen. Applied Spectroscopy. 77 (1): 53-61.
Cserhati, M., B. Thomas, and J. Tay. 2020. Hierarchical clustering in dinosaur baraminology studies. Journal of Creation. 34 (3): 53-63.
Thomas, B. and S. Taylor. 2019. Proteomes of the Past: The Pursuit of Proteins in Paleontology. Expert Review of Proteomics. 16 (11-12): 881-895.
Thomas, B., S. Taylor, and K. Anderson. 2019. Some strengths and weaknesses of the polymer shield explanation for soft tissue fossils. Journal of Creation. 33 (2): 9-12.
Cupps, V. R. and B. Thomas. 2019. Deep Time Philosophy Impacts Radiocarbon Measurements. Creation Research Society Quarterly. 55 (4): 212-222.
Thomas, B. and J. Sarfati. 2018. Researchers remain divided over 'feathered dinosaurs.' Journal of Creation. 32 (1): 121-127.
Thomas, B. 2017. Two date range options for Noah's Flood. Journal of Creation. 31(1): 120-127.
Thomas, B. and V. Nelson. 2015. Radiocarbon in Dinosaur and Other Fossils. Creation Research Society Quarterly. 51: 299-311.
Thomas, B. 2015. Original Biomaterials in Fossils. Creation Research Society Quarterly. 51: 234-347.
Thomas, B. and J. Tomkins. 2014. How reliable are genomes from ancient DNA? Journal of Creation. 28 (3): 92-98.
Thomas, B. 2013. A Review of Original Tissue Fossils and Their Age Implications. In Proceedings of the Seventh International Conference on Creationism. M. Horstmeyer, ed. Pittsburgh, PA: Creation Science Fellowship.
Book Reviews
Other Articles