Resources for Teachers

Christian Educator Events
ICR conducts nationwide professional seminars at most major Christian education conventions, including the popular ACSI teacher conventions, providing training in science education, biblical worldview, and education methodology for education professionals in Christian schools. ICR also sends scientists, researchers, and lecturers to major home education conferences. More...
Continuing Education Units (CEU)
Aware of the need Christian educators have to maintain their teaching credentials, ICR conducts seminars and workshops for teachers to obtain approved ACSI CEUs each year in the areas of science and education. More...
Evidence for Teachers
ICR provides teachers in both Christian and public education valuable online resources through our new Evidence for Creation site. Covering subjects of science, truth, nature, the Bible, and God as Creator, this site allows teachers and students the ability to study the issues of creation, the Bible, and science systematically or browse by topic. Teachers who want to be prepared with answers for students and colleagues will find the Evidence for Creation site a daily resource in lesson preparation.
Design and Purpose
Mankind Reflects our Creator's Image. More...
Natural Laws
Inescapable laws in nature exist for our benefit, our advantage, and our protection. We can observe these laws in action all around us. More...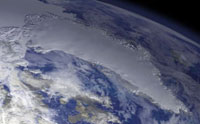 The Earth Is Unique
Our planet has been uniquely created by God for life, especially human life. More...
Articles for Teachers
Frequently Asked Questions for Teachers
For more than fifty years, ICR has been a vital resource for teachers who want to know the truth. More...