Creation-Based K-12 Curriculum Supplement
Table of Contents

Page

Preface
7
Variety: The Spice of Life
9
Scientific Classification
10
Variation: Species and Kind
13
Genetic Basis for Variation
15
Diversity and the Mosaic Concept
25
Conclusion
39
Bibliography
41
---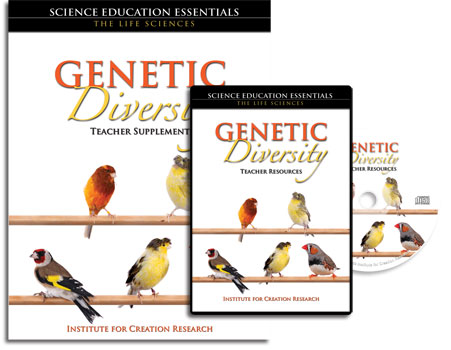 Genetic Diversity includes a content book and a CD-ROM packed with K-12 reproducible classroom activities and PowerPoint presentations. Science Education Essentials are designed to work within your school's existing science curriculum, with an uncompromising foundation of creation-based science instruction.
Created by the faculty and scientists at the Institute for Creation Research.
To order, call 800.628.7640, or click here to order online.