SES Chemistry & Molecular Biology Fall Module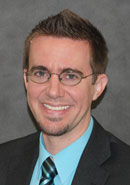 Dr. Nathaniel Jeanson will be teaching a short course at Southern Evangelical Seminary on Chemistry & Molecular Biology. The class is open to the public for auditing. Register here to take the class via livestream.
Dates: Oct 13, 2014 - Oct 18, 2014
Course Description:
This course takes place from October 13 to October 18, 2014. A study of the various ways in which chemistry, biochemistry, and molecular biology reveal design that includes fine-tuning at the level of inorganic chemistry, Dr. Jeanson will also discuss the evidence of intelligence arising from biochemical and molecular biological sub-systems.
Physical Location:
Southern Evangelical Seminary
3000 Tilley Morris Rd.
Matthews, NC 28105
For more information about the class, registration, and livestreaming: (800)77-TRUTH | info@ses.edu