The article requested is not found.
Browse through our Archives of articles.
Use our powerful article Search Tools.
Four Commands
"Honour all men. Love the brotherhood. Fear God. Honour the king.More...
Can Scripture Be Trusted? | Creation.Live Podcast: Episode 8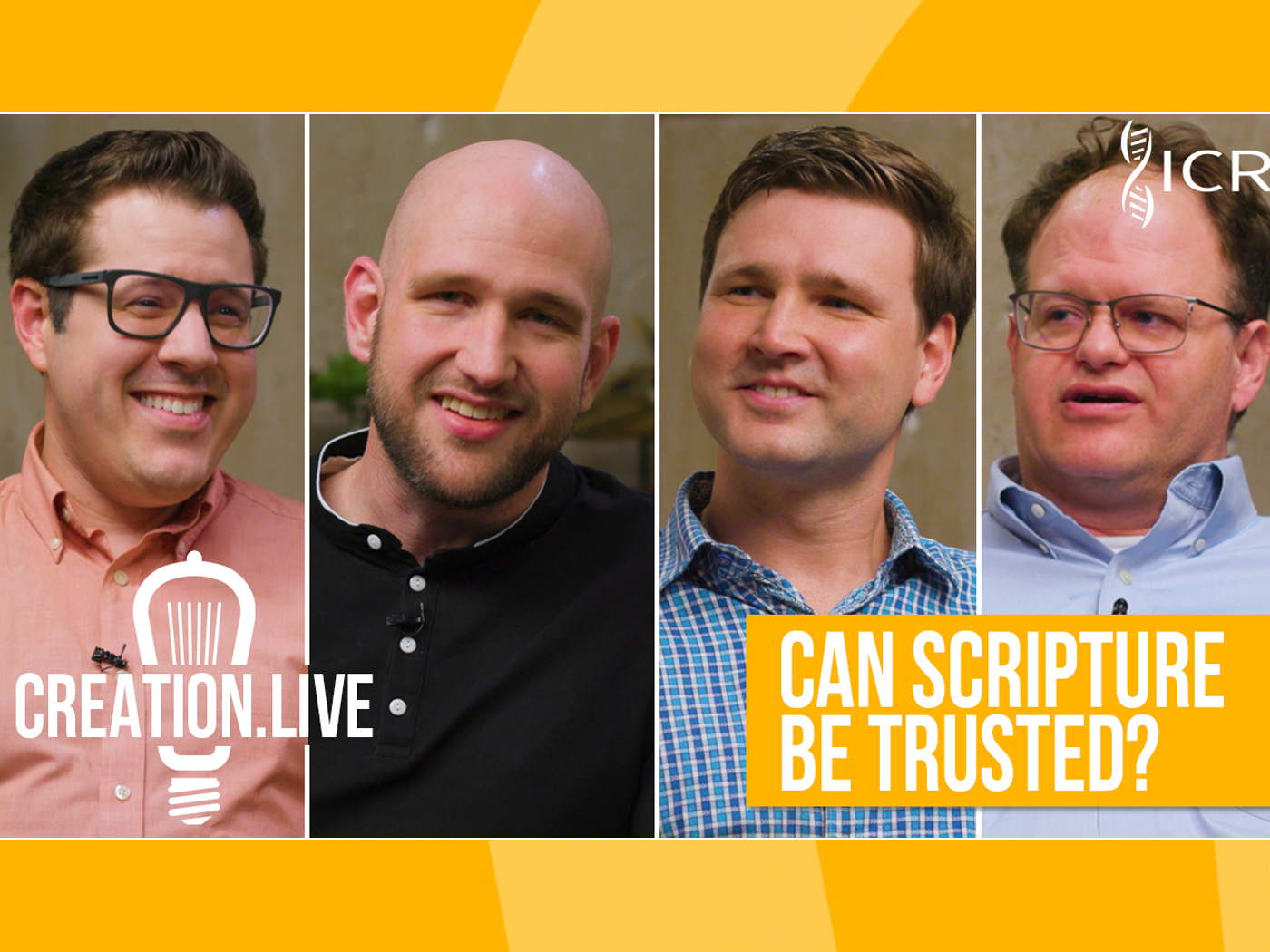 Both believers and skeptics can find themselves asking if Scripture can be taken at its word. Is it scientifically accurate? Can its history be trusted? Where does the evidence land? And why does it matter? In this episode, hosts Trey and Michael sit down with ICR physicist Dr. Jake Hebert and David Rives to discuss the accuracy of Scripture, evidence for creation, and ways to share your faith.More...
Abide
"Abide in me, and I in you. As the branch cannot bear fruit of itself, except it abide in the vine; no more can ye, except ye abide in me.More...
Giving Thanks for Christian Friends
"We give thanks to God always for you all, making mention of you in our prayers." (1 Thessalonians 1:2)

We all have much to be thankful for.More...
More Articles