"And now, brethren, I commend you to God, and to the word of his grace, which is able to build you up, and to give you an inheritance among all them which are sanctified." (Acts 20:32)
Many beautiful descriptors are used in the New Testament to illustrate the powers of the Word of God, both spoken and written. For example, the Lord Jesus is called "the Word of life" in
1 John 1:1
, and Paul, speaking of the Scriptures, reminded the Philippian Christians that they should be "holding forth the word of life" (
Philippians 2:16
).
Jesus called the Scriptures, which were to be spread through the world like seed sown in a field, "the word of the kingdom" (
Matthew 13:19
). The apostle Paul called them "the word of faith, which we preach" (
Romans 10:8
). Quoting a particular Scripture, he spoke of it as "the word of promise" (
Romans 9:9
).
As His witnesses and ambassadors, it is to us that He "hath committed...the word of reconciliation" (
2 Corinthians 5:19
), wherewith we are to beseech men to be reconciled to God. Paul also said that "the word of truth" was nothing less than "the gospel of your salvation" (
Ephesians 1:13
).
The writer of Hebrews called it "the word of exhortation" (
Hebrews 13:22
). In writing through John to the faithful church at Philadelphia, the Lord Jesus commended them because they had "kept the word of my patience" (
Revelation 3:10
).
But undoubtedly one of the most beautiful and meaningful of such metaphors of God's Word is the one found in our text (and also in
Acts 14:3
), that is, "the word of his grace."
There is no grander theme in the Bible than the unmerited, abundant, inexhaustible, saving grace of God in Christ, and it is fitting that God's eternal Word be known as "the word of His grace." The book, in fact, ends on this very note. "The grace of our Lord Jesus Christ be with you all. Amen" (
Revelation 22:21
). HMM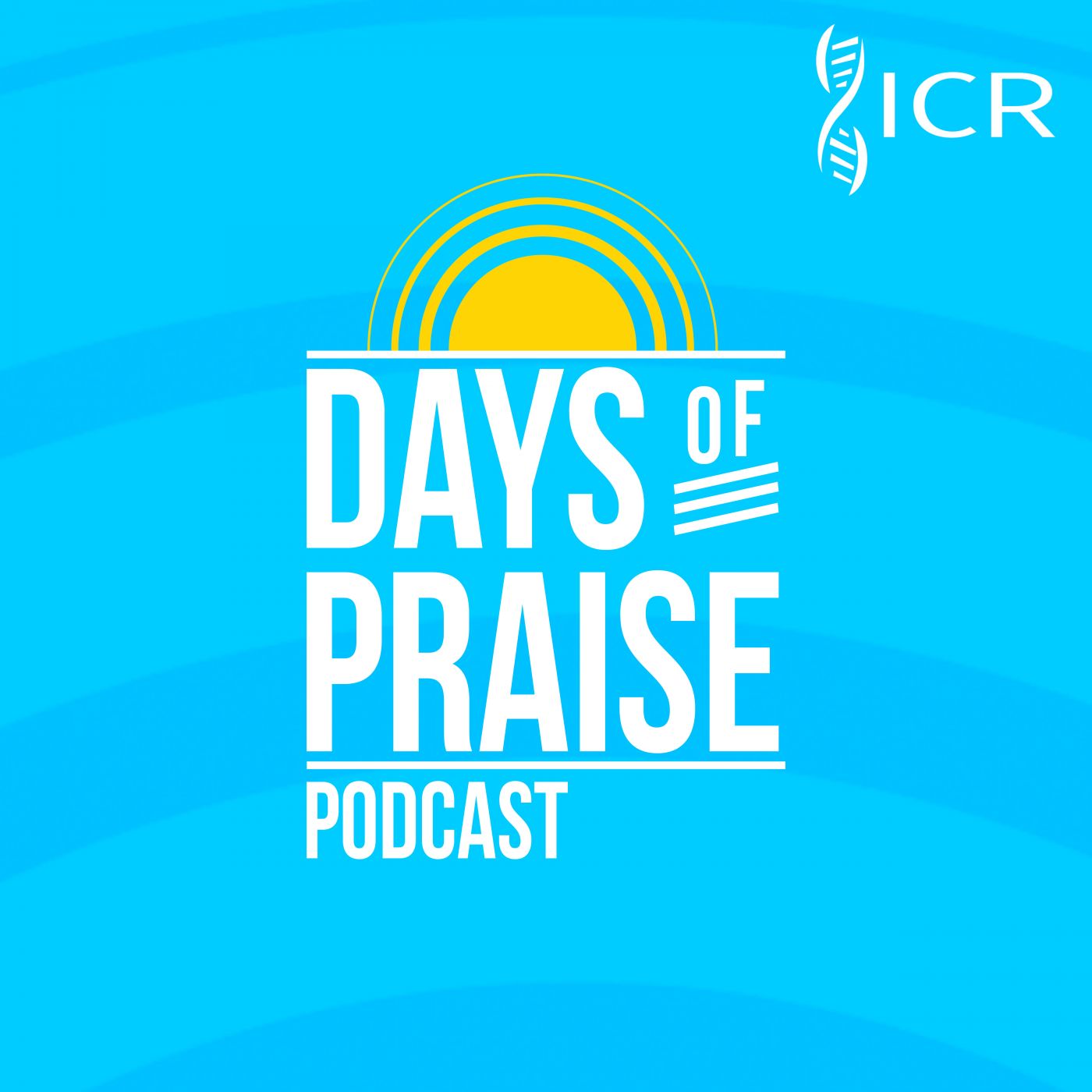 Days of Praise Podcast is a podcast based on the Institute for Creation Research quarterly print devotional, Days of Praise. Start your day with devotional readings written by Dr. Henry Morris, Dr. Henry Morris III, Dr. John Morris, and others to strengthen and encourage you in your Christian faith.