"For I am persuaded, that neither death, nor life, nor angels, nor principalities, nor powers, nor things present, nor things to come, Nor height, nor depth, nor any other creature, shall be able to separate us from the love of God, which is in Christ Jesus our Lord." (Romans 8:38-39)
The final verse of the majestic hymn "I Am His, and He Is Mine" focuses on the unending love between the believer and God. As we read in our text, nothing can "separate us from the love of God."
His forever, only His—Who the Lord and me shall part?
Ah, with what a rest of bliss Christ can fill the loving heart!
Heav'n and earth may fade and flee, First-born light in gloom decline,
But while God and I shall be, I am His and He is mine.
Resting in such supernatural love, which lasts forever, begets peace and rest even now. Our Savior beckons, "Come unto me, all ye that labour and are heavy laden, and I will give you rest" (
Matthew 11:28
). Aspects of our present life may be temporary, but His love lasts forever. "The heavens shall vanish away like smoke, and the earth shall wax old like a garment,…but my salvation shall be forever" (
Isaiah 51:6
). "And even to your old age I am he; and even to hoar [gray] hairs will I carry you" (
Isaiah 46:4
).
Consider the last line in the hymn. "But while God and I shall be, I am His and He is mine." As long as either God or the individual remains, their love will last. "But the LORD shall endure forever" (
Psalm 9:7
). "He hath said, I will never leave thee, nor forsake thee" (
Hebrews 13:5
). Thus, the Christian "will dwell in the house of the LORD for ever" (
Psalm 23:6
). "I know them, and they follow me: And I give unto them eternal life; and they shall never perish, neither shall any man pluck them out of my hand" (
John 10:27-28
). JDM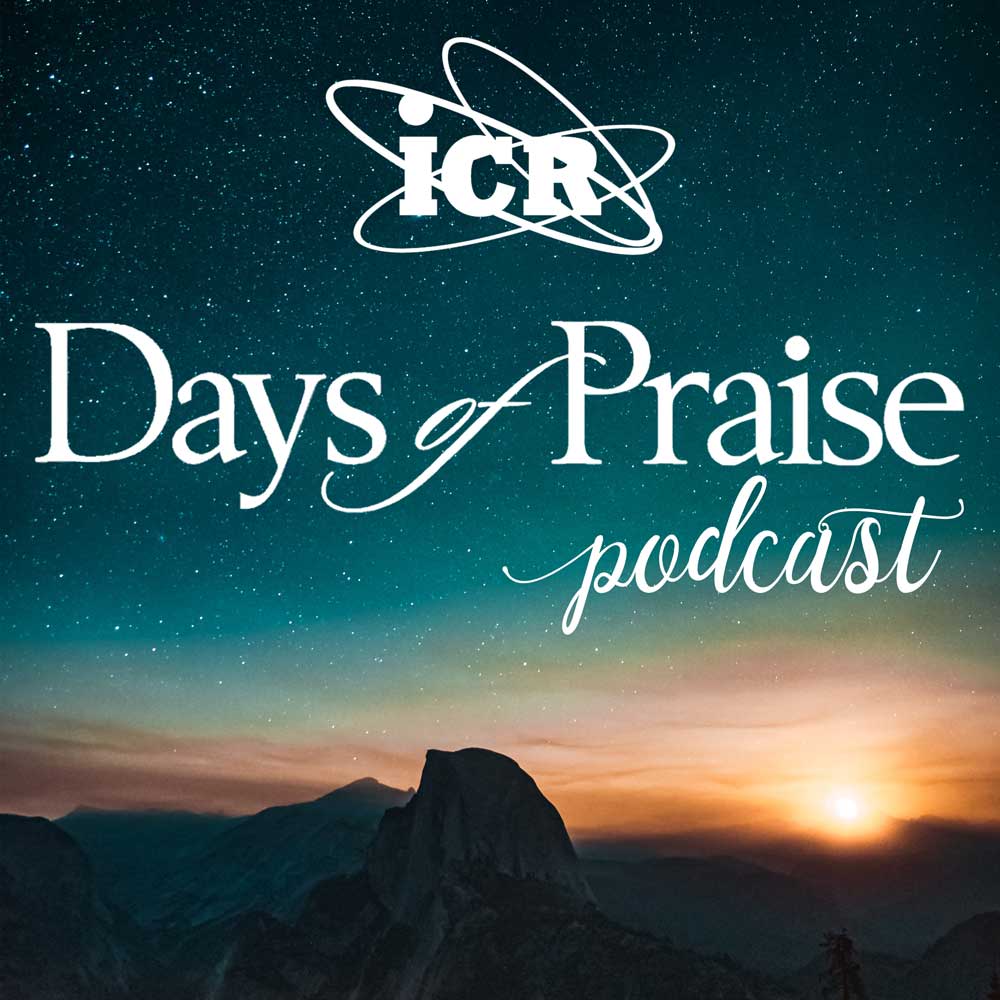 Days of Praise Podcast is a podcast based on the Institute for Creation Research quarterly print devotional, Days of Praise. Start your day with devotional readings written by Dr. Henry Morris, Dr. Henry Morris III, and Dr. John Morris to strengthen and encourage you in your Christian faith.