"And of his fulness have all we received, and grace for grace." (John 1:16)
We can never exhaust the riches of the grace of our Lord Jesus Christ. When we receive Him as Savior, we receive "grace for grace"—that is, one grace after another, grace upon grace.
In the first place, we have received His
saving
grace: "For by grace are ye saved" (
Ephesians 2:8
). We also receive
justifying
grace, because we are "justified freely by his grace" (
Romans 3:24
), having the very righteousness of Christ credited to our account. It is then
standing
grace, enabling us to stand confidently in our grace-given salvation. "We have access by faith into this grace wherein we stand" (
Romans 5:2
).
That same
boundless
grace soon becomes
working
grace and
serving
grace. "By the grace of God I am what I am: and his grace which was bestowed upon me was not in vain; but I laboured more abundantly than they all: yet not I, but the grace of God which was with me" (
1 Corinthians 15:10
). "Let us have grace, whereby we may serve God acceptably with reverence and godly fear" (
Hebrews 12:28
).
Yet, there is more, for we need grace for times of testing and opposition as well as for serving. When such times come, "he giveth more grace" (
James 4:6
). "My grace is sufficient for thee," He says, "for my strength is made perfect in weakness" (
2 Corinthians 12:9
). He gives
strengthening
grace and
sufficient
grace for every need.
The grace of Christ is thus truly
abounding
grace, for "God is able to make all grace abound toward you" (
2 Corinthians 9:8
). It is even
giving
grace, and we should "abound in this grace also" (
2 Corinthians 8:7
). Therefore, we should continually "grow in grace, and in the knowledge of our Lord and Saviour Jesus Christ" (
2 Peter 3:18
). HMM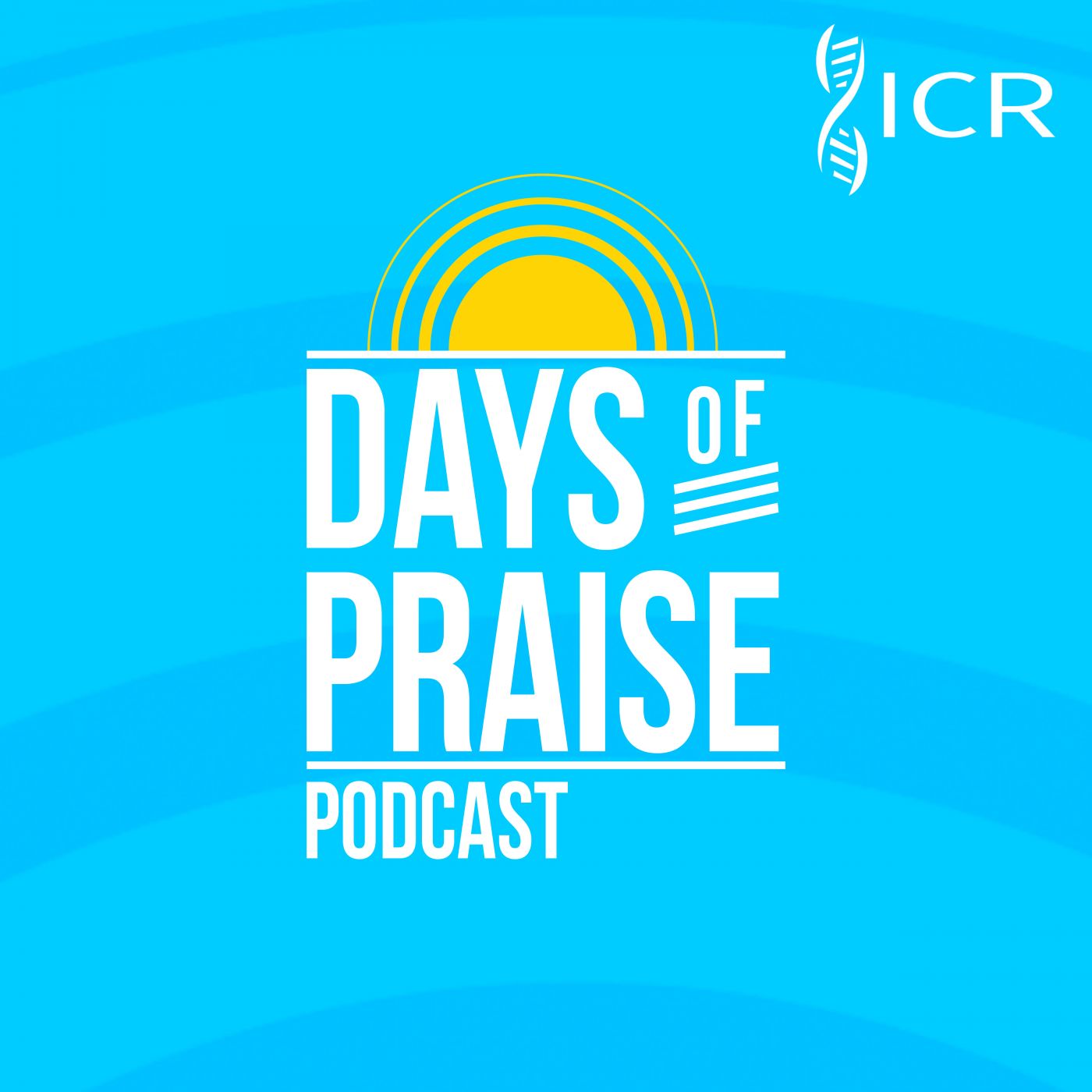 Days of Praise Podcast is a podcast based on the Institute for Creation Research quarterly print devotional, Days of Praise. Start your day with devotional readings written by Dr. Henry Morris, Dr. Henry Morris III, Dr. John Morris, and others to strengthen and encourage you in your Christian faith.