"I marvel that ye are so soon removed from him that called you into the grace of Christ unto another gospel." (Galatians 1:6)
There is only one true gospel (meaning "good news") in Christianity, but there are many false gospels. Various cults have proposed such concepts as the social gospel, the prosperity gospel, the full gospel, and others, but it is dangerous to attach adjectives or other modifiers to the gospel unless these are specifically attached to it in the Scriptures. There are enough of these, however, to emphasize that the true gospel does have many facets. God's "good news" is always about Christ—His person and work—but His work is from eternity to eternity, and He is both the mighty God and perfect man. Therefore, with Paul we can say, "I am not ashamed of the gospel of Christ: for it is the power of God unto salvation" (
Romans 1:16
).
The gospel is the "everlasting gospel," focusing on Him as the one "that made heaven, and earth" (
Revelation 14:6-7
). It is also the "gospel of the kingdom" (
Matthew 4:23
), focusing on Him as the coming "King of kings" (
Revelation 17:14
).
It is the wonderful "gospel of the grace of God" (
Acts 20:24
) and "the gospel of your salvation" (
Ephesians 1:13
). Thus, it also is the true "gospel of peace" (
Ephesians 6:15
), reconciling man to God.
Because Christ is God, this "gospel of Jesus Christ" (
Mark 1:1
) is surely the one true "gospel of God" (
Romans 1:1
). This is the gospel that we have been commissioned by Christ to preach "to every creature" (
Mark 16:15
), so we need no other. And since it is, indeed, "the glorious gospel of the blessed God" (
1 Timothy 1:11
), we should never desire another. It meets every spiritual need for time and eternity. HMM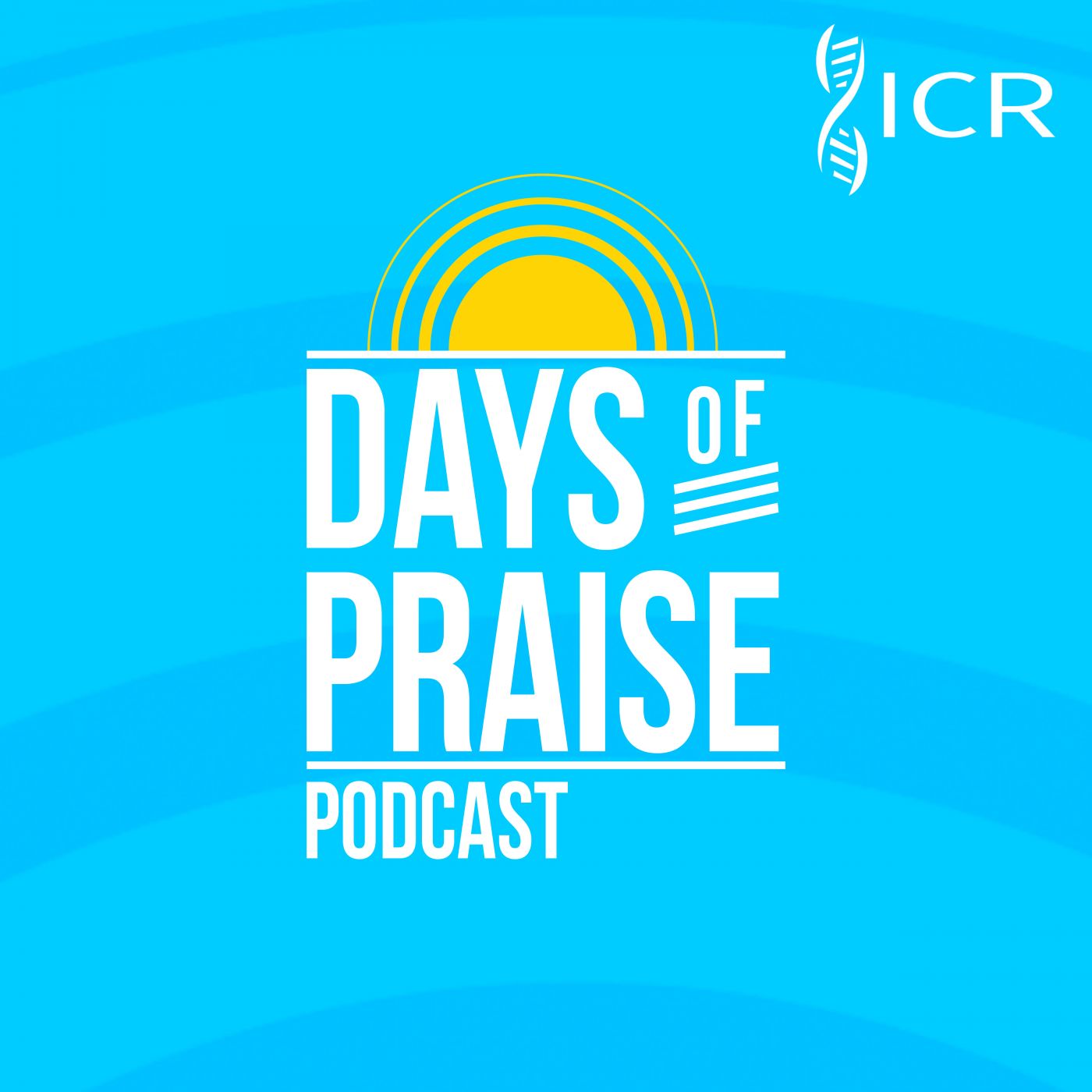 Days of Praise Podcast is a podcast based on the Institute for Creation Research quarterly print devotional, Days of Praise. Start your day with devotional readings written by Dr. Henry Morris, Dr. Henry Morris III, Dr. John Morris, and others to strengthen and encourage you in your Christian faith.