"For thou hast delivered my soul from death, mine eyes from tears, and my feet from falling." (Psalm 116:8)
This is the beautiful testimony of the psalmist when the Lord answered his prayer: "The sorrows of death compassed me, and the pains of hell got hold upon me: I found trouble and sorrow. Then called I upon the name of the LORD; O, I beseech thee, deliver my soul" (vv. 3-4). The Lord does, indeed, deliver our souls when we call upon Him for salvation in the name of the Lord Jesus Christ, "for whosoever shall call upon the name of the Lord shall be saved" (
Romans 10:13
).
Divine deliverance, however, is more than deliverance from death and hell. "Therefore the redeemed of the LORD...shall obtain gladness and joy; and sorrow and mourning shall flee away" (
Isaiah 51:11
). "And God shall wipe away all tears from their eyes; and there shall be no more death, neither sorrow, nor crying" (
Revelation 21:4
). God delivers us from the penalty of our sins, from death and hell, right now, and then from all our sorrows and tears in the age to come, delivering us even from all the effects of sin forever.
But He also delivers us right now from the power of sin in our lives, which would otherwise come again to cause our downfall even after we have been saved. Many a fearful Christian, afraid that he is unable to hang on to the Lord, needs to know that it is the Lord who hangs on to him! "For thou hast delivered my soul from death: wilt not thou deliver my feet from falling, that I may walk before God in the light of the living?" (
Psalm 56:13
). Our Savior, who died for our sins and rose again for our justification, promises this. "My sheep hear my voice, and I know them, and they follow me: And I give unto them eternal life; and they shall never perish, neither shall [anyone] pluck them out of my hand" (
John 10:27-28
). HMM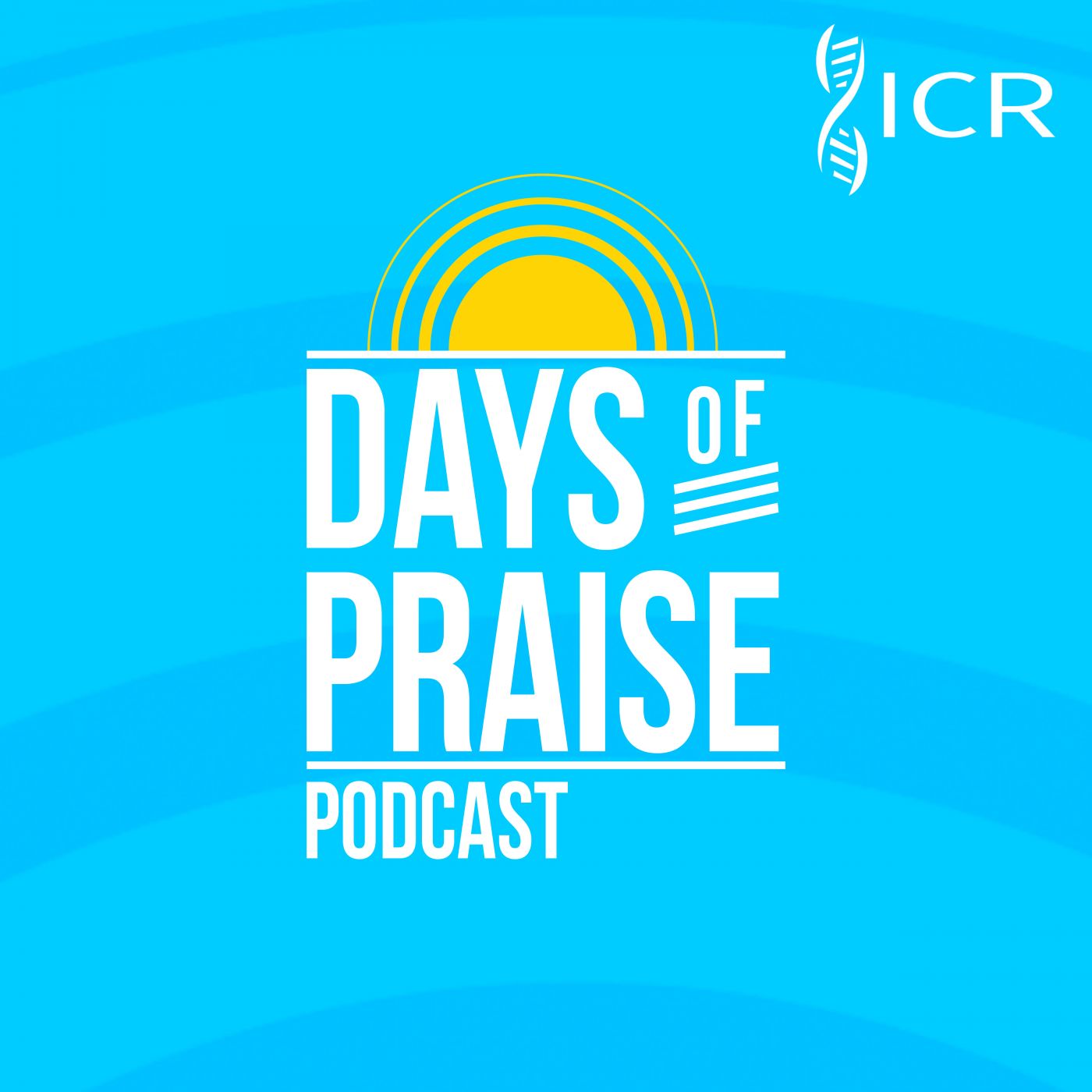 Days of Praise Podcast is a podcast based on the Institute for Creation Research quarterly print devotional, Days of Praise. Start your day with devotional readings written by Dr. Henry Morris, Dr. Henry Morris III, Dr. John Morris, and others to strengthen and encourage you in your Christian faith.