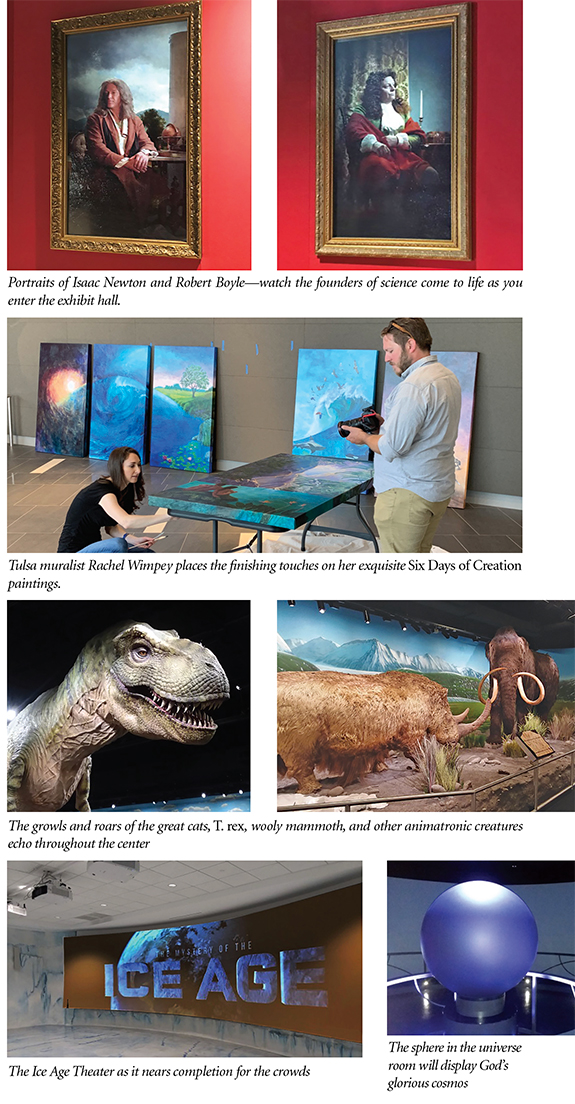 The big opening day for the ICR Discovery Center for Science & Earth History is scheduled for September 2, 2019. We've been scrambling to finish the exhibits, get final clearance by the fire marshal, and clean every nook and cranny. Construction is dusty business!
For over two years we've updated Acts & Facts readers on the building progress. Do you remember where we started? Our initial updates included photos of Dallas' clay soil, our empty former warehouse, and countless yards of concrete being poured into piers and forms. To build a lasting place of ministry, we needed to start with a firm foundation.
Over many months, we watched construction experts working in the cold and heat, and admired drone shots of the property as the project slowly came together. Then we saw the steel beams go up, the planetarium's glass enclosure put in place, and the walls and floors installed.
Our most recent updates included portions of the exhibits under construction. Now we can finally reveal a few of the finished pieces! The completion of the Discovery Center has been the initial goal of our labors, but our greatest aim is to see you and your family here. Check out our new website ICRdiscoverycenter.org for tickets and details on planning your visit.
We still need funds to put the final touches on this incredible ministry outreach. Together, let's point people to the truth of our Creator, the Lord Jesus Christ. Visit ICR.org/DiscoveryCenter for more information and find out how you can partner with us in prayer and help us finish strong!